There is perhaps nowhere else in Vietnam that does what Ký Ức Cafe & Restaurant has to offer. Right in Binh Tan, Ký Ức is a new establishment in Ho Chi Minh City with a tie to an opulent past and love for motored vehicles.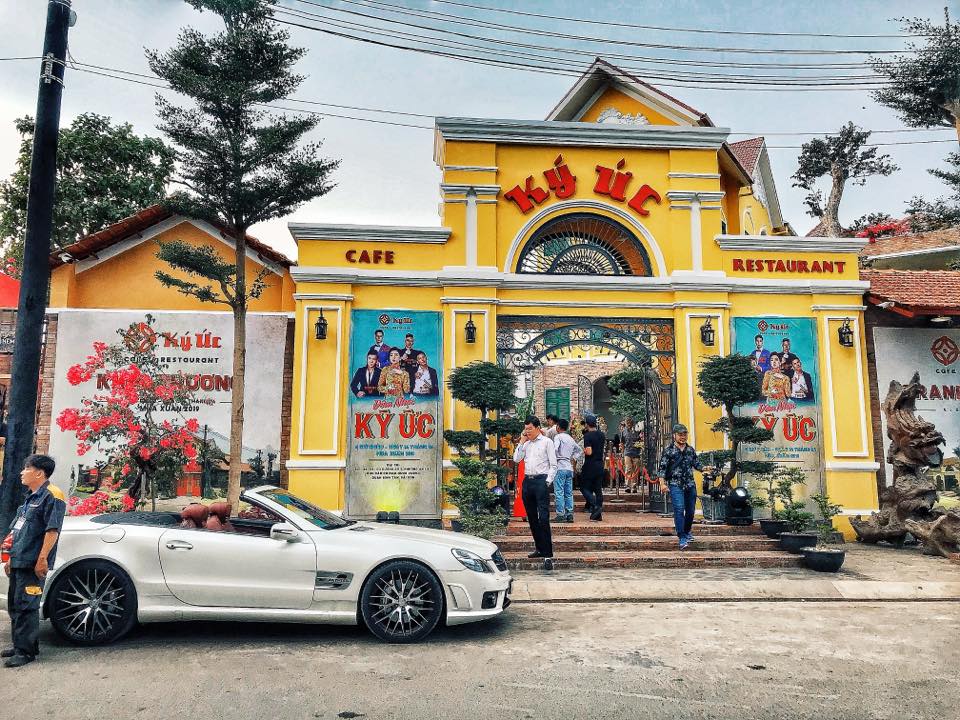 Beyond its Asian and European cuisine offers, Ký Ức is the right place to reminisce the golden past for its vast collection of antiques. The memories of the past are brought to light starting from its bright yellow gate–with vintage-themed movie posters adorning both sides.
Every corner is an Instagramable spot at Ký Ức. Just over the fence, bushes of flowers and green plants cover the grounds at the outdoor seating area. Doesn't it just remind you of a well-manicured garden?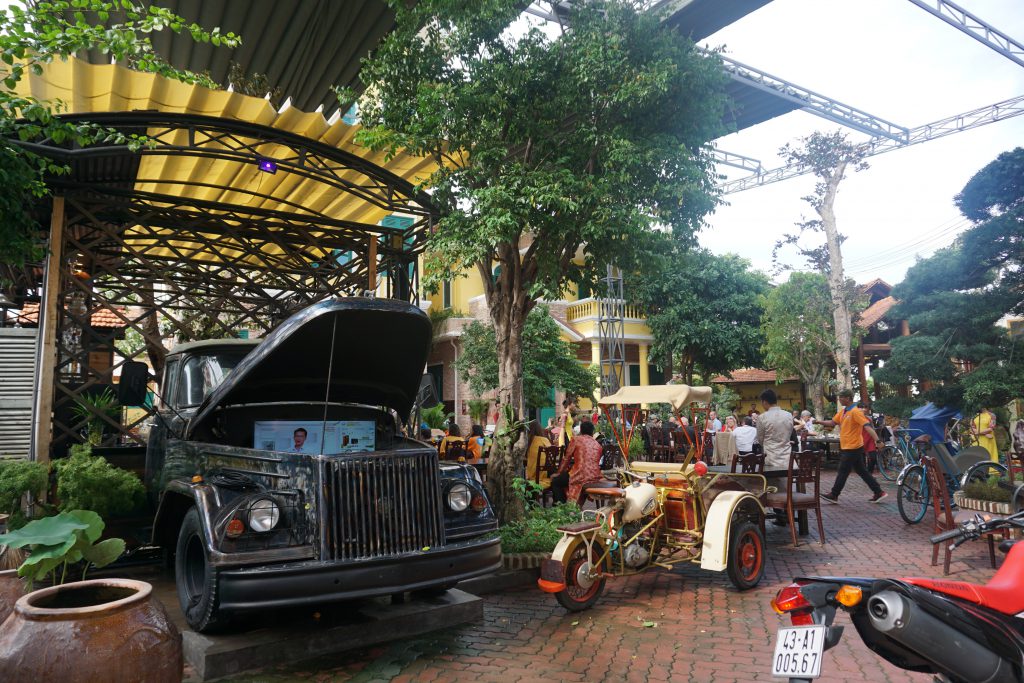 Facing a well-stocked bar, the presence of antique cars and aged trishaw in the garden is a starting hint on what's stored inside.
A fairly decadent interior of chandeliers, grandfather's clock, books, porcelain vases and pictures on the wall make up a homely atmosphere–of a wealthy man's abode-turned-public.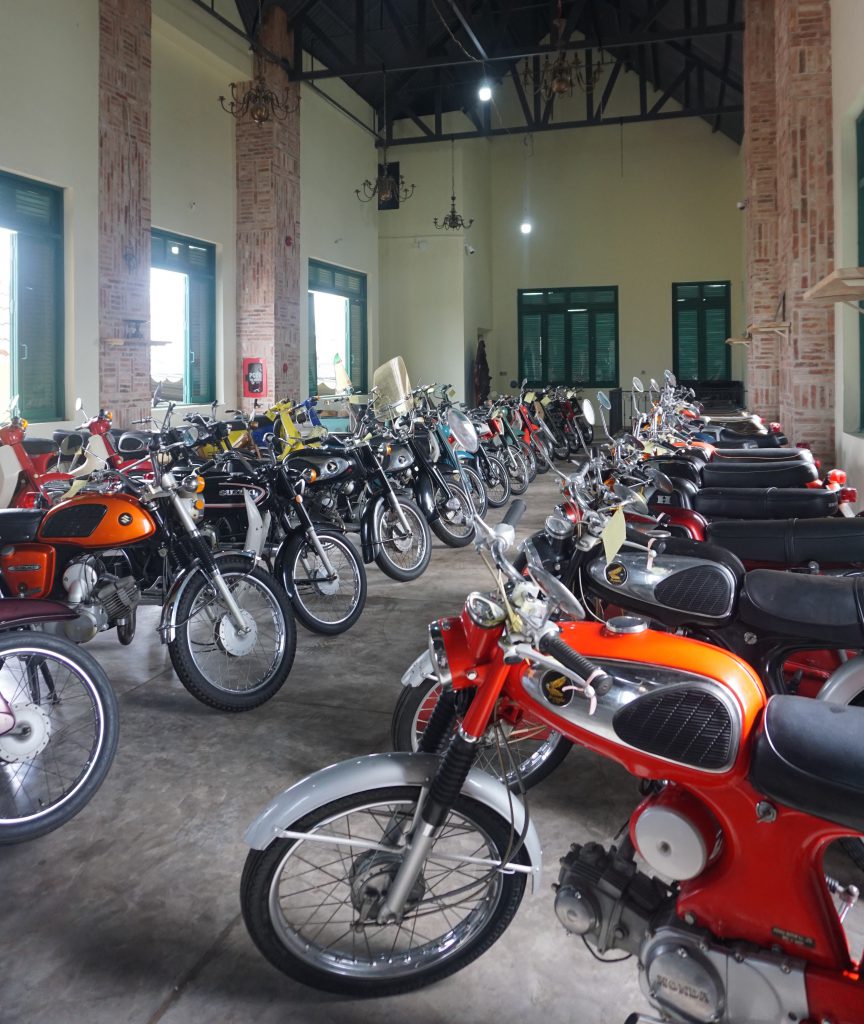 The surprise continues to its uppermost-floor where rows and rows of antique and limited-edition motorcycles are on display; the founder's collection of motored vehicles comes with a personal tag on the date of manufacture, model and value.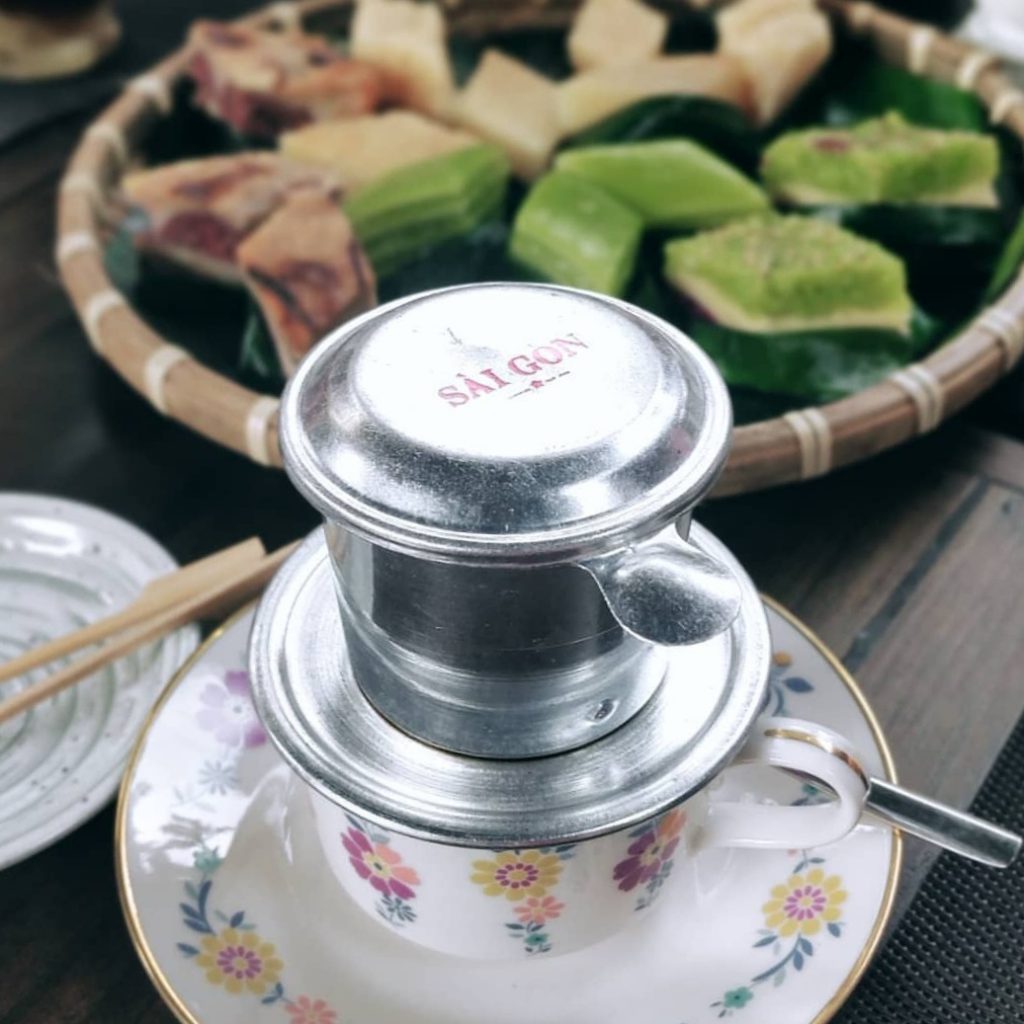 For me, it was a visit for afternoon tea. In the mix of traditional Vietnamese dessert and English fares, the cream puffs made a lasting touch with aromatic sips of Vietnam's best drip coffee. Although the food is their forte, diners at Ký Ức are indeed promised a memorable experience within the environment.
Ký Ức Cafe & Restaurant
Location 167-169-171-173 Đường số 3, Khu dân cư Nam Hùng Vương, An Lạc, Bình Tân, Hồ Chí Minh, Việt nam
Opening hours 6am to 10pm
Contact info@kyuccafe.com
Text and photos by Jessy Wong