As an inaugural art event in Malaysia, Penang International Container Art Festival has definitely spiced up Visit Malaysia 2020! Shortened as PICAF, the art festival taps into the talents of global artists in making this possible.
The art festival packs a bag full of wow factor from the size of the shipping containers and certainly, the absolutely amazing talents that PICAF works with. Five large shipping containers are used as a creative canvas for the diverse group of artists to depict their version of Malaysian "things".
Book your flight tickets to Penang now because PICAF is happening from now till May 2020! PICAF's five major art installations are based on five different settings in Penang so read on to know where to catch them.
First – Kampung Terang, Balik Pulau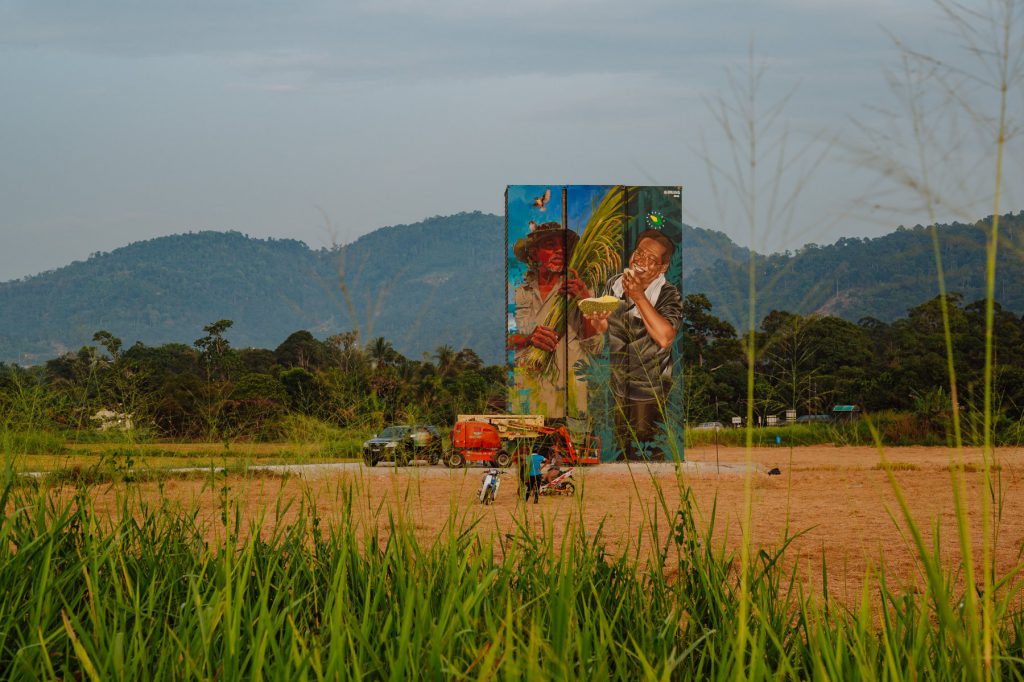 Set in a vast expanse of paddy field, the collaborative art installation at Kampung Terang, Balik Pulau creates a picture-perfect saturation of colours against the bright hues of nature. The art piece is done by Leonard Siew and Jagung from Sarawak.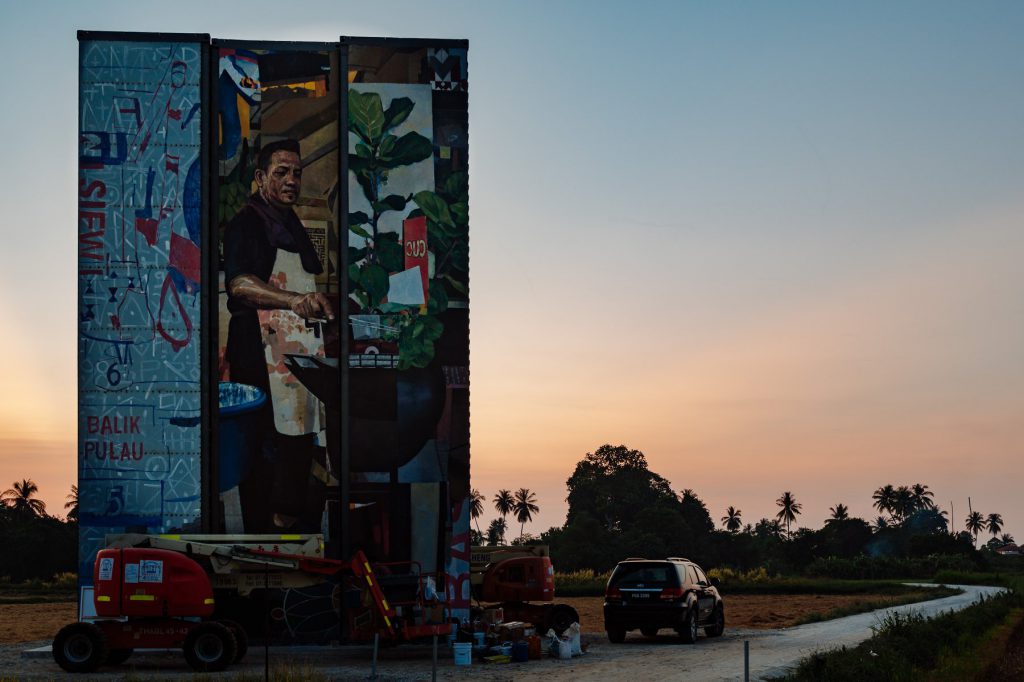 There's nothing that Penangite loves more than their food and this art piece completely resonates with the locals. Follow the PICAF Facebook page to find out who is the artist.
Second – Karpal Singh Drive, George Town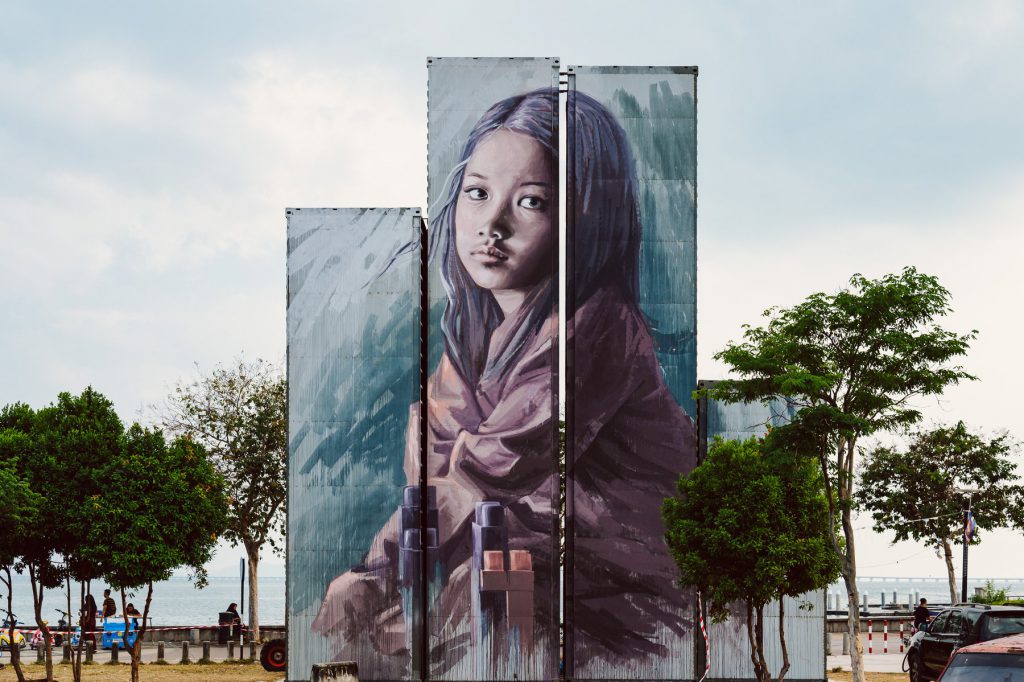 Julia Volchkova from Russia takes the next limelight with her piece for PICAF at Karpal Singh Drive. The depicted child looks ahead with emotion-filled eyes with a backdrop from the blue sky.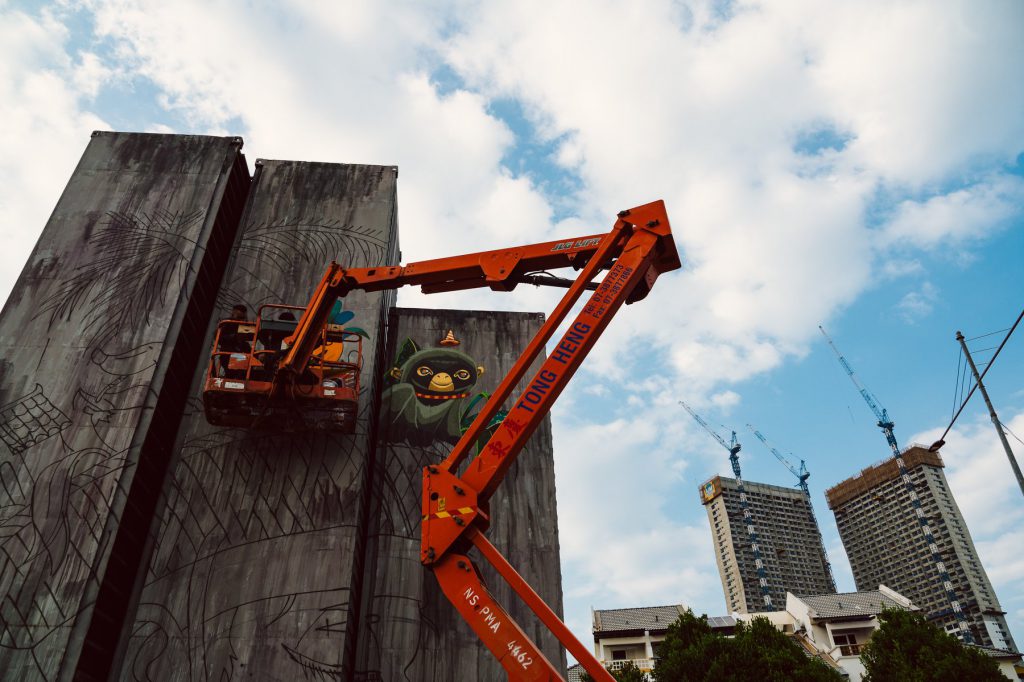 Together, Kenji Chai, the renowned local artist from Sabah, graces the following side of the container installation.
If you have missed the first PICAF launch in Balik Pulau, join the next one at Karpal Singh Drive. The subsequent launch of PICAF will be taking place here on February 4, 2020 from 7:30pm till 8:30pm.
Third – Prangin Mall, George Town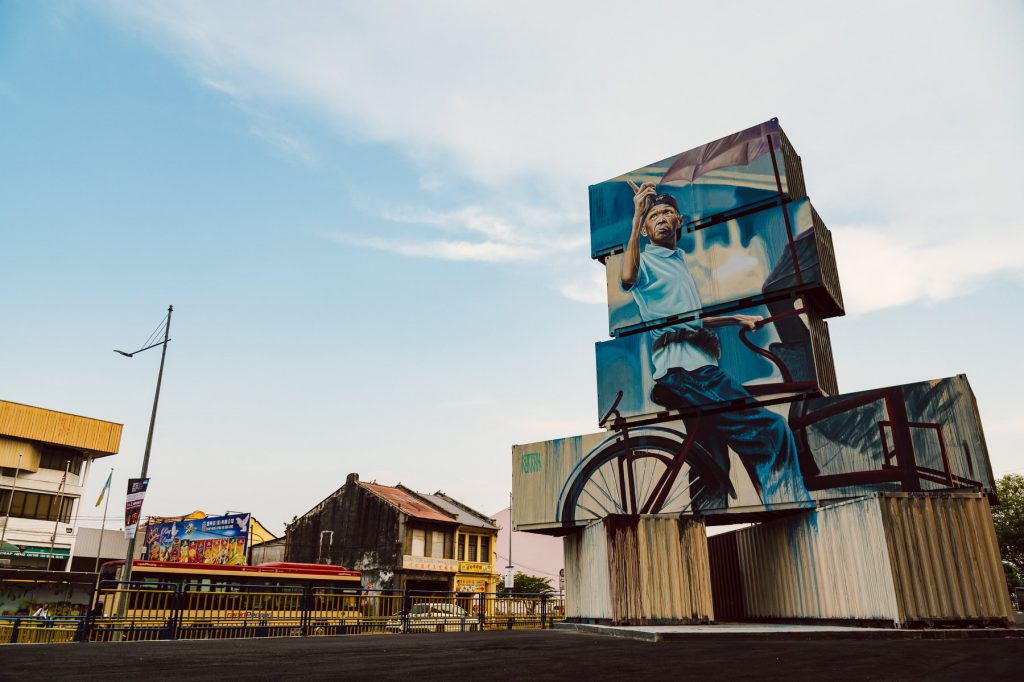 Penang's local trishaw cyclers are given a shoutout by Ukrainian artist, Sasha Korban, on his interpretation of a hardworking trishaw rider at Prangin Mall.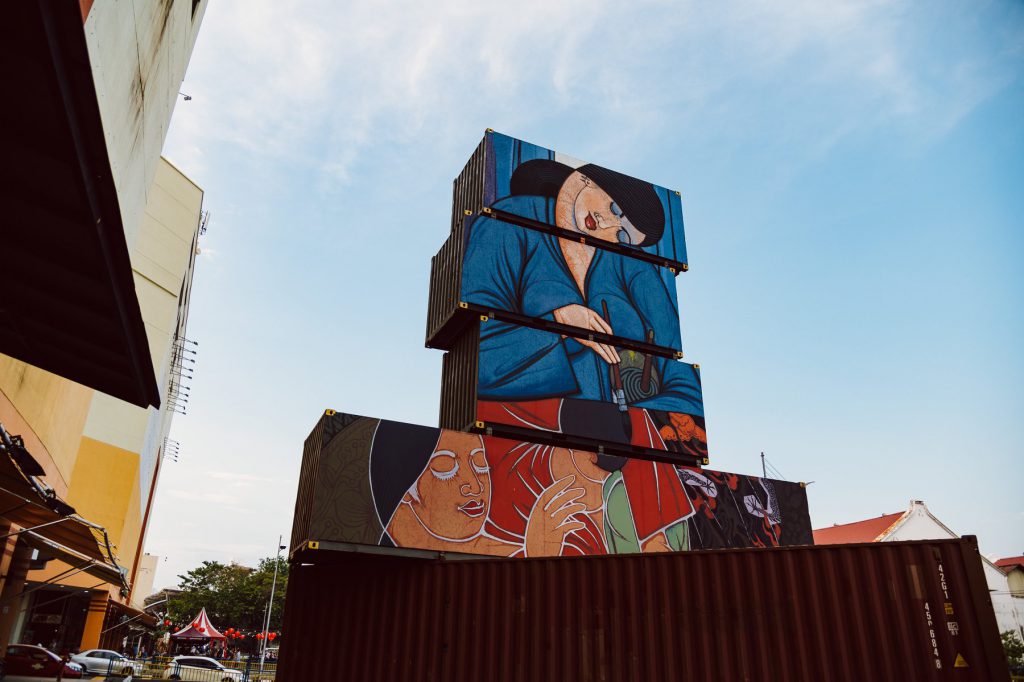 Also on site is a masterpiece by local artist Bibichun of a woman dressed in kebaya, with a paintbrush working on her own version of folk drawing.
Fourth – Aspen Vision City, Batu Kawan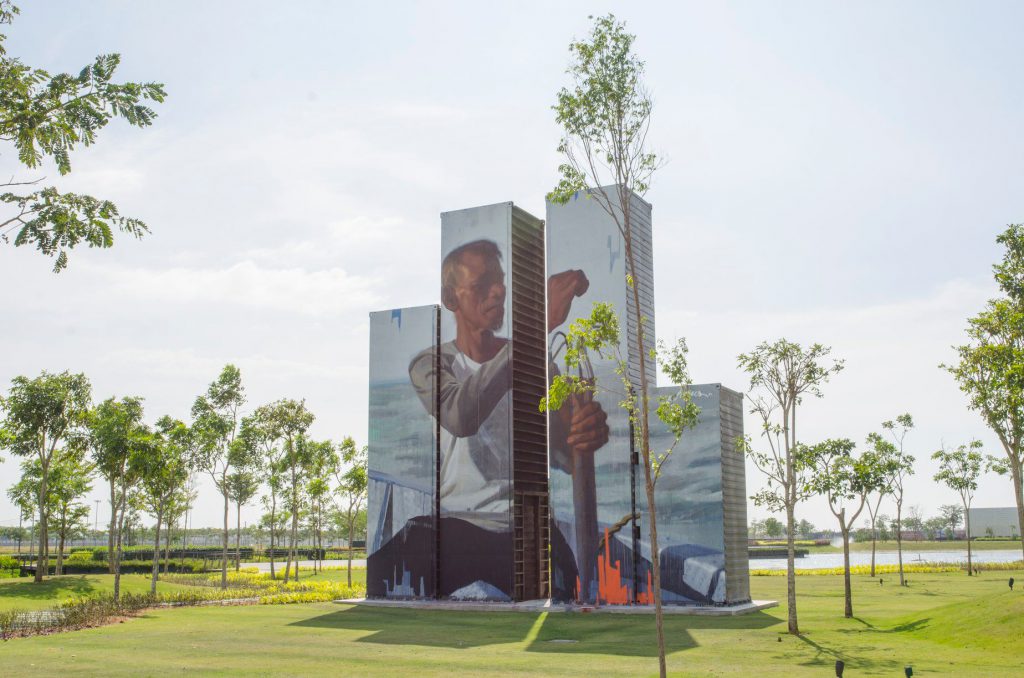 PICAF hosts the fourth brilliant art installation by Emmanuel Jarus from Canada, showing a local fisherman out at sea holding an anchor hook.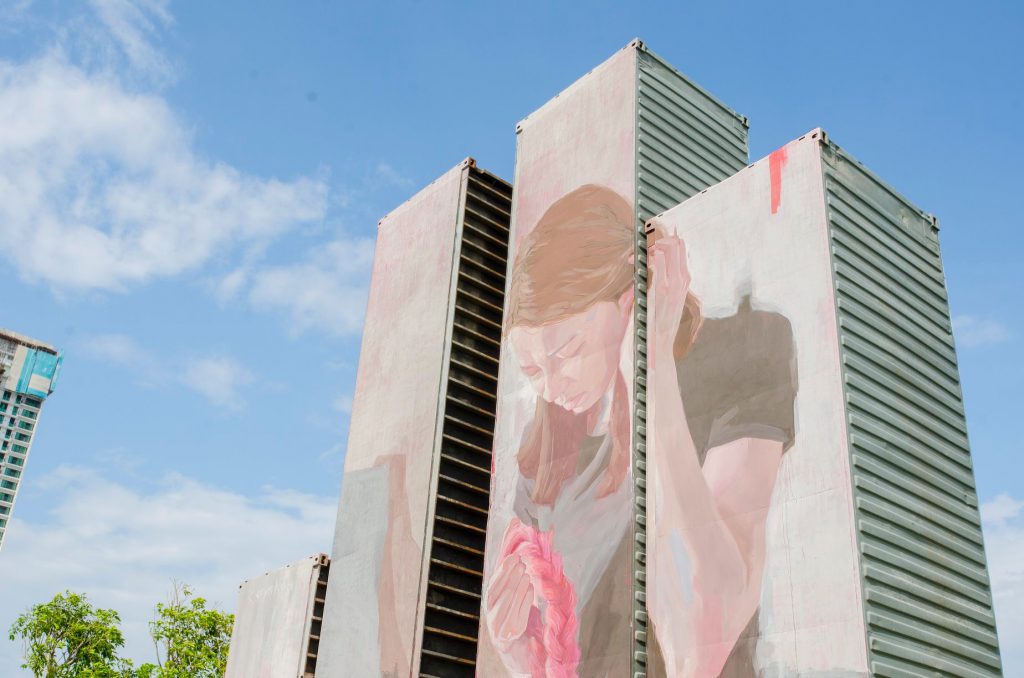 Malaysian artist, Caryn Koh, makes us proud on the other side of the container with the painting of a woman, crafting a thick pink weave on the floor.
Fifth – Dataran Pemuda Merdeka, Butterworth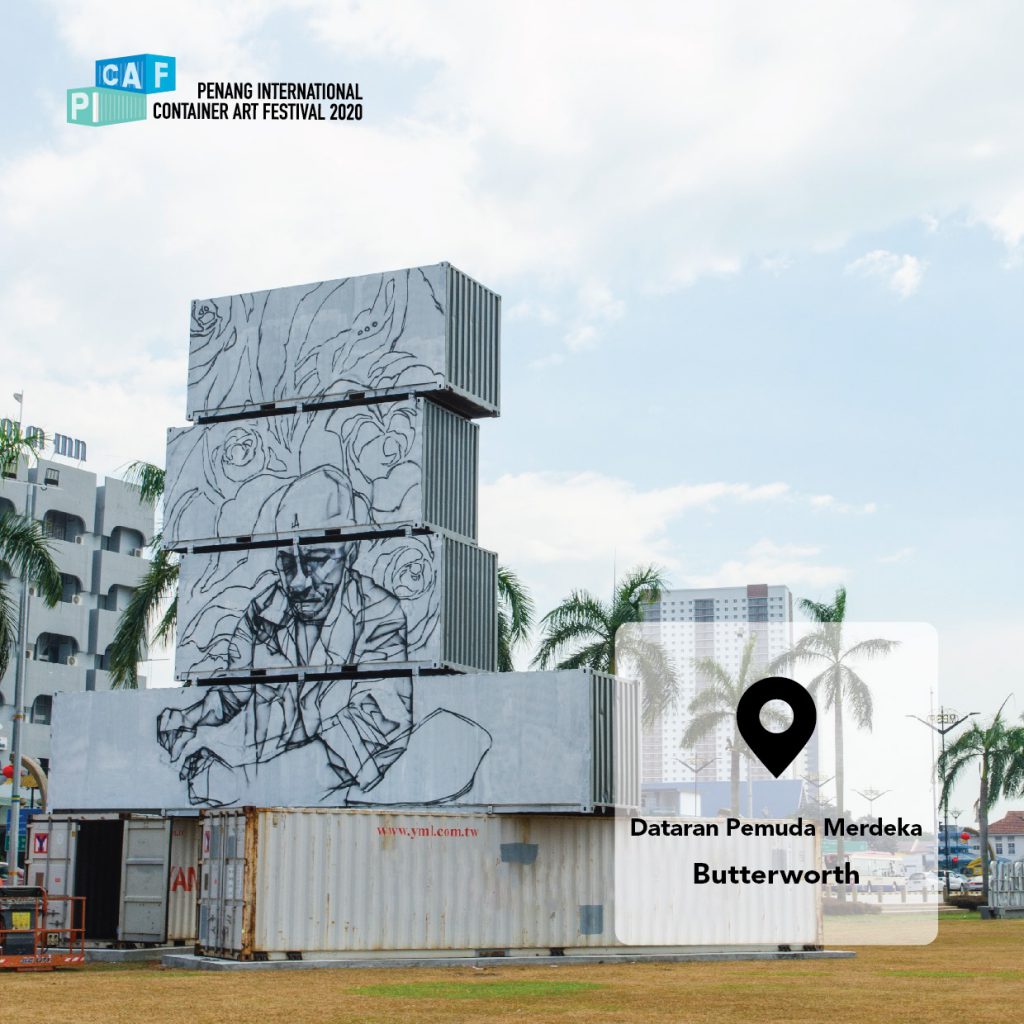 *Drumroll* We are still waiting for PICAF to announce the last art installation so stay updated and follow their Facebook page for more information!
Penang International Container Art Festival
Date Now till May 2020
Venue All over Penang, Malaysia
Admission Free of charge
Text by Jessy Wong • Photos by Penang International Container Art Festival