Entering into the 10th year of operation, AirAsia BIG Loyalty excitingly share their first giveaway for 25 million BIG members in 2020! AirAsia BIG is giving away over 6 million BIG Points through their mobile app.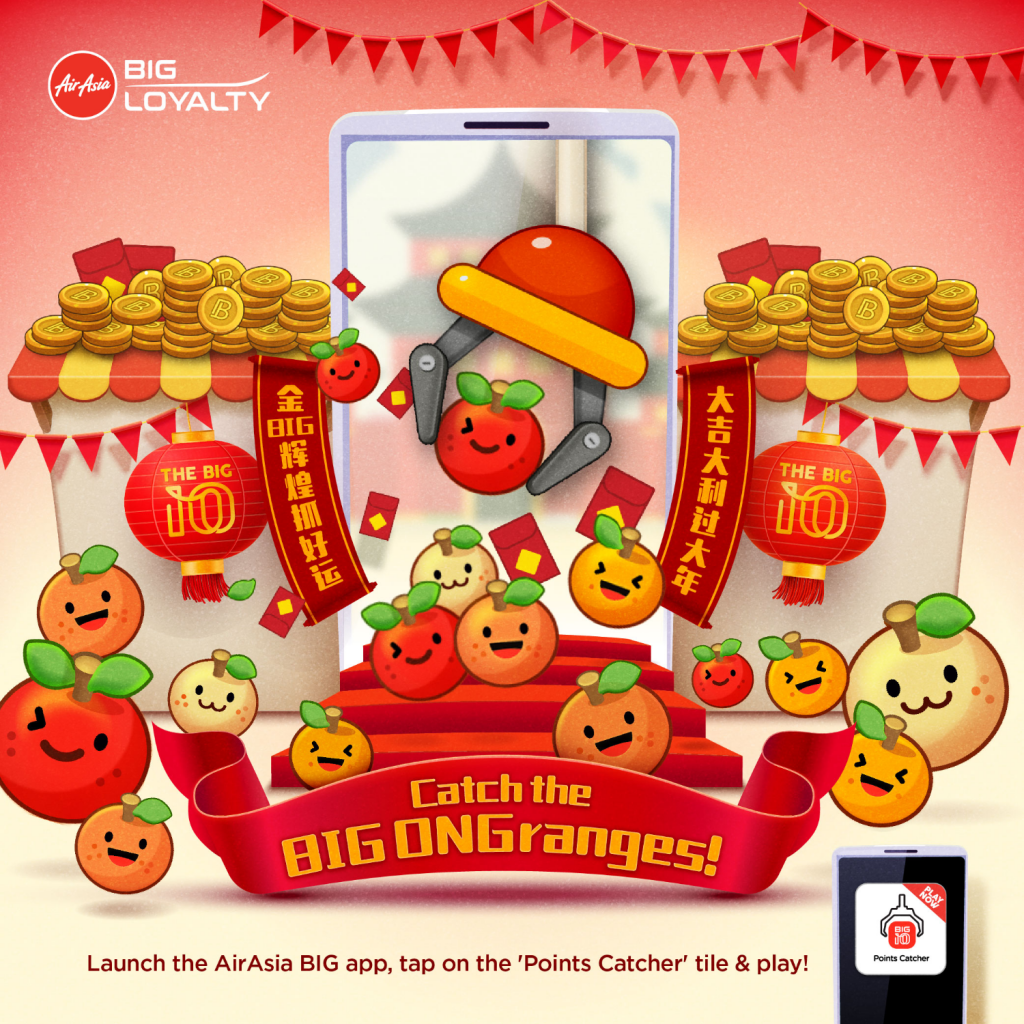 BIG members can log in to the all-new "Points Catcher" in-app mobile game to grab em'. BIG Points can be used to redeem AirAsia flights, pay for flight bookings, redeem partners' deals and rewards.
The game is inspired by the claw machine. Players need to manoeuvre the claw and pick a mandarin orange emoticon that contains various denominations of BIG Points with the highest being 888 BIG Points.
BIG Members are encouraged to log in to the game every day during the 10-day campaign period as there is a daily BIG Points multiplier in the game which will increase and multiply the BIG Points won on that particular day. Level of multiplier increases every day when members log in consecutively and play every day.
"We are very proud to celebrate this milestone. In the last ten years we have been innovating our products and transforming our company, and now we are very excited to see what our future has to offer. We will continue to invest in new capabilities and continuous innovations to reward our members at every step of their lives, and strengthen our position as one of the world's most valuable digital loyalty marketing companies, powered by a universal digital currency, BIG Points," shared Spencer Lee, CEO of BIGLIFE Sdn Bhd.
In conjunction with Chinese New Year, this giveaway happens from now till January 24, 2020. AirAsia BIG app is available for download on Google Play Store and App Store.
Edited by Jessy Wong