"A lot of people gave us a chance when nobody else would." Co-founder and CEO of D Jungle People, John Kam unveils his dedication to his team, his discipline to give his best, his dream of becoming a beach bum and how to thwart the critics in his way.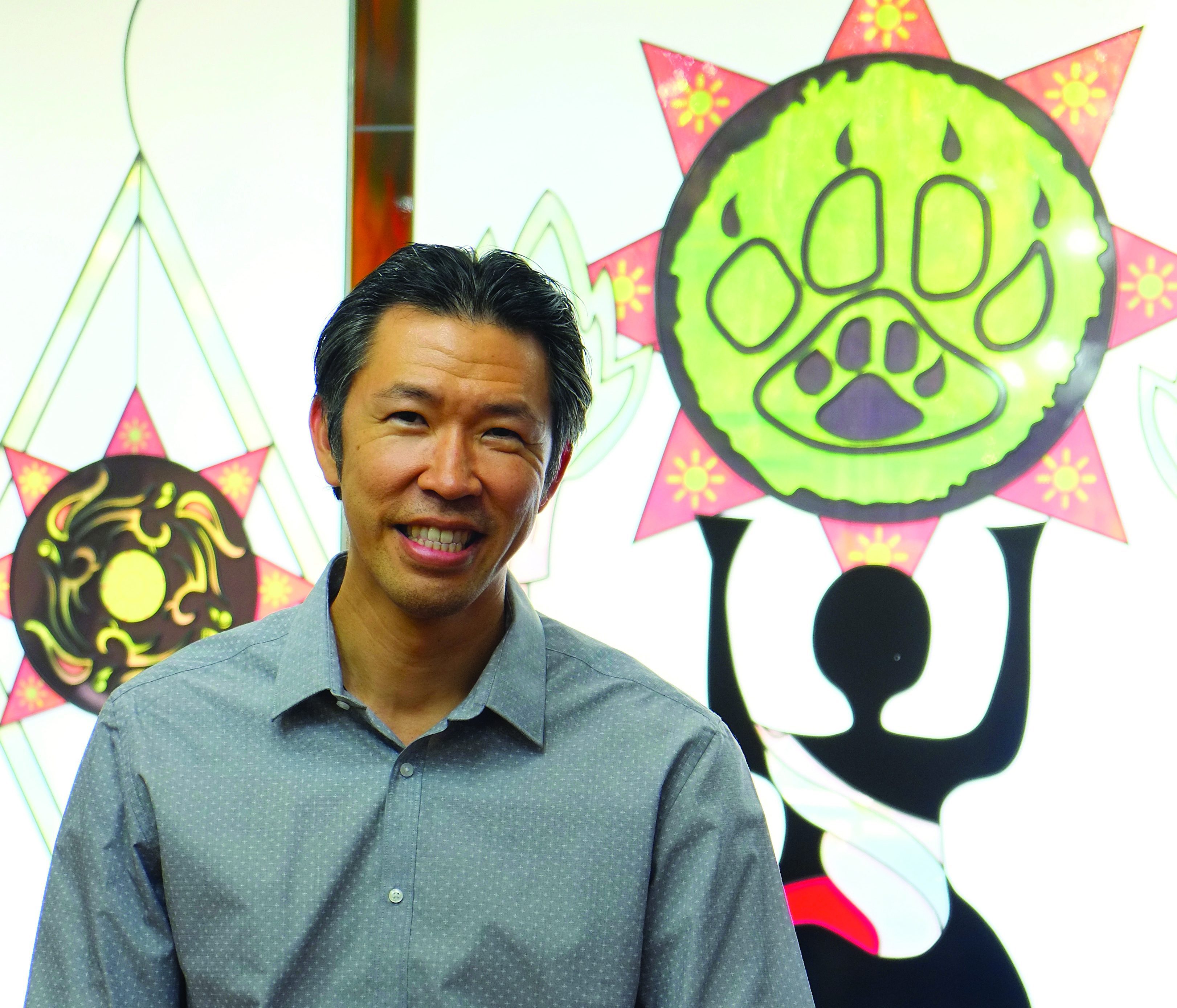 Casual and upright, he wades into the meeting room and asks if his shirt is alright for the session, minutes after changing out of his company uniform. He stretches out for a handshake and introduces himself simply as John. John is the CEO of one of the top consulting companies in Asia, D Jungle People.
Their unconventional name definitely set them apart from their contemporaries and raising eye-brows amongst the rest despite the initial eyesquinting and critics. "We did consider at a time whether our name was a bane or a boon," he said. But it is a jungle out there, a concrete jungle where battles take place to the many stages of the unknown. Hence, as trainers in the concrete jungle, it is perhaps a role befitting their company name.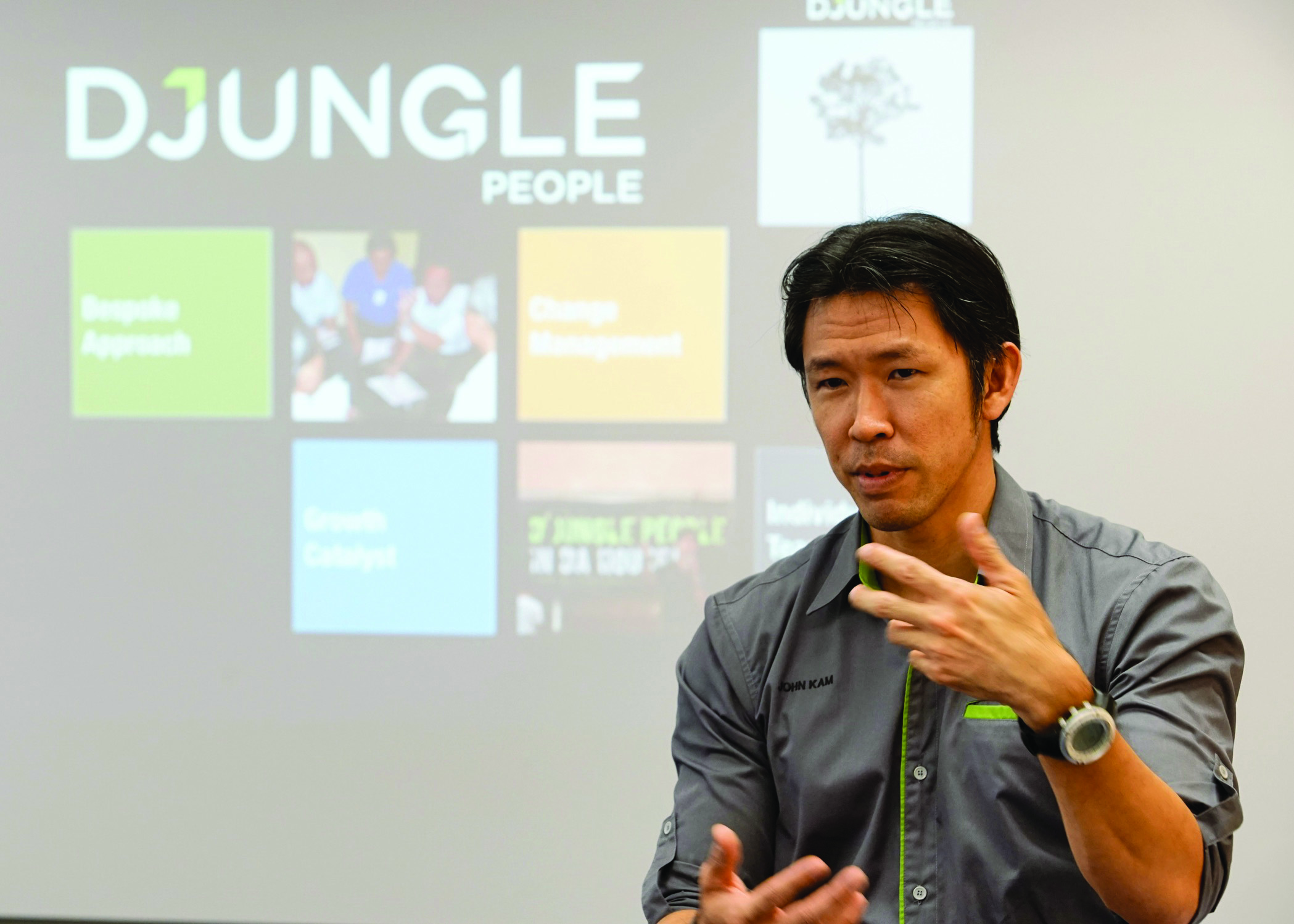 Finding Your Passion
As a leader, Hollywood perspectives and conventional wisdoms are fallacies to him. He shrugs off the 'find your dream so you don't have to work a day in your life' kind of idea. Instead, he speaks of injecting passion in the things we do. John admits that he does not always know if a job is really for him. However, if he were to take it on, he would do it well with discipline.
He firmly believes that people are inherently creatures of comfort and habit. "You will never know if you will like it until you are good at it," he said adding "this is not conventional and it takes time." Failure, for John, is never an option especially when he knows his team needs him.
Striving For The Best
To run a successful company, money is not a driving factor for John but his sense of pride on becoming the best in the world for himself and his team plays a big part.
His job has taken him far and wide. Traversing the globe from the deserts of Qatar to the mountains in Nepal to run training for his programmes. The company has since transformed from bringing people to the jungle to bringing the jungle to the corporate people.
"With the right skill sets, careful designing and programming, you can bring the same kind of emotions and experiences into another environment that is more sanitised," he said.
John believes that everything is fighting for survival in the jungle of reality. "Elements that couldn't change will go extinct, like the dinosaurs," he explained. For the last 18 years, the company has evolved from conducting various outdoor teambuilding programmes to leadership development before adding management consulting to its portfolio.
Having work for top brands like Unilever, Coca-Cola and UEM Group, their endeavours paid off when D Jungle People won Best Teambuilding Training Provider in HR Vendor of the Year Awards for 2015 with honourable mentions in the leadership category.

Setting An Example
To extol the virtue of his trainers is a prime factor in maintaining their reputation. John eagerly shared a story to illustrate this virtue. "During a programme in Vietnam, the client had suggested a fear factor kind of activity. Then a basket of 'hot vin lon' (Vietnamese fetal duck egg) was offered to the trainers to eat." John explained that the intention was to test the trainers if they too can face tough challenges.
"I had a team of trainers, young and old to take an egg with me. If you are lucky, you get a small embryo, but some eggs are close to hatching. We had to choke it down," he laughed at the team's predicament, as he continued his story. "I whispered to them, you either choke it down or you are out of a job."

Giving Back To Society
With the Extra Step as a tagline, D Jungle People carry that spirit by taking the effort to make a difference by giving back to society. They have since launched a digital learning side called the Chalkboard to give tips, advices and quick solutions to corporate issues. This is a platform where young executives and managers can write in for free consultation. Why did they decide to launch the platform? John replied, "A lot of people gave us a chance when nobody else would."
"It is a virtual online platform to create a resource library for people who can't afford to do training programmes. They only need a few short key learning points that they can apply in their daily life."
And frankly, like most of us this CEO has a dream too. John dreams of being a beach bum and go wave surfing in Hawaii. "I like surfing, not good at it but that one wave you catch, keeps you chasing for more," John sums up his admirable self-motivating reasoning.
Words by Jessy Wong