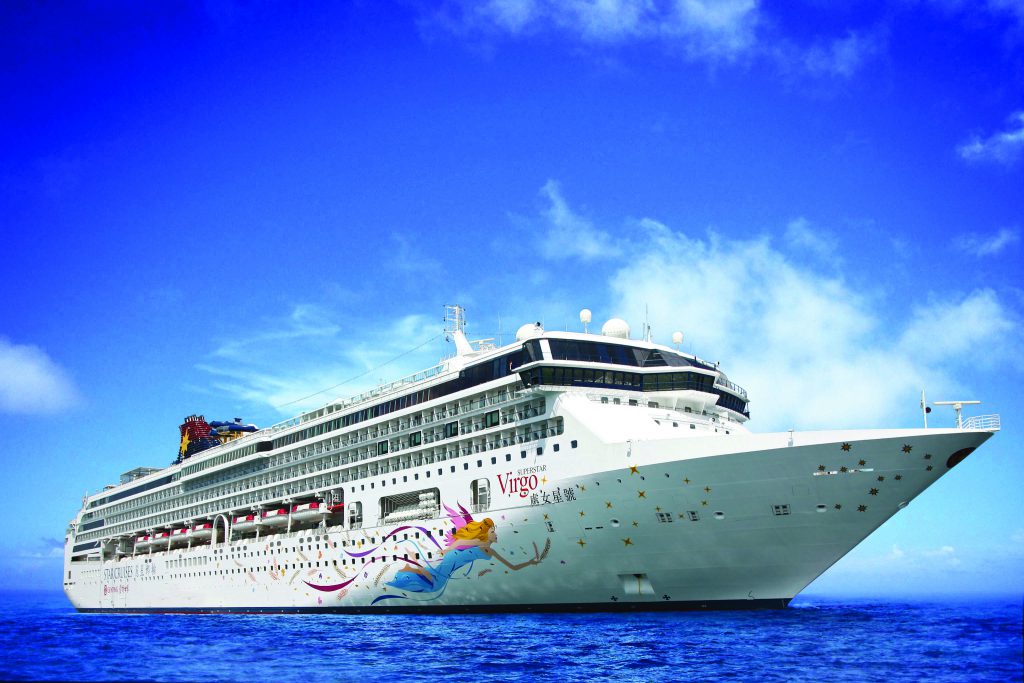 Ahoy there! A vacation on the high seas with star cruises offers an enriching experience, world-class entertainment, optimal luxury and stopovers at Asia's best destinations.
I remembered watching reruns of Titanic and had my eyes transfixed upon the extravagant interior fittings and glamorous lifestyle portrayed on a Western cruise ship.
So here I was, aboard the 75,000-ton SuperStar Virgo (SSV) pinching myself to affirm it wasn't a dream; that this would be my 'resort' for seven nights. I was pumped with excitement to discover a real taste of the Orient cruising along the South China Sea.
The all-inclusive luxurious cruise set sail from Hong Kong, called at Nansha Guangzhou, Halong Bay, Danang in central Vietnam, Sanya (known as the Hawaii of China), returning to Hong Kong.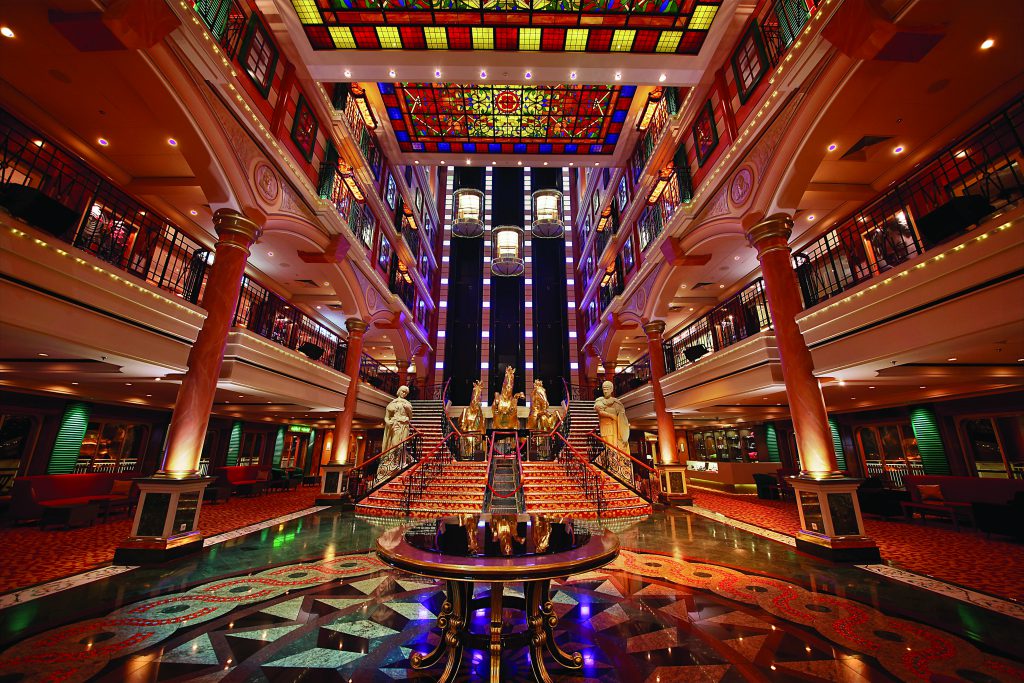 All Aboard
My welcome party consisted of three gigantic, prancing golden horses, a jazzy duet and a host of warm smiles. The main lobby was a flurry of activity and colours and my eyes took awhile to get adjusted to the surrounding rich and bold tones that filled the flooring to the centerpieces and pretty stained-glass ceiling. The vessel was designed to appeal to Asians at large with strong-coloured decor in most common areas.
My first taste of a luxury cruise started off with a priority check-in into an ocean stateroom. The attached balcony was a bonus with the sound of waves lapping by the hull, the cooling evening sea breeze on my face, perfected by a warm brew of coffee.
Eat, Relax, Play, Repeat
If you thought that a mall had the answers to every whim and fancy, the SSV did not disappoint. It was truly a self- contained resort afloat where shopping, dining and a galore of entertainment could be enjoyed in style.
A fabulous array of restaurants and bars served quality and succulent food that were nothing short of excellent. The inclusive restaurants highlighted three options; Chinese set meals at Genting Palace, Western fare at Pavilion or casual fusion buffet at Mediterranean.
Foodies onboard could add on to their gastronomic adventure at the featured speciality restaurants. What made a dining experience even sweeter was the fact that Balcony Class guests could pay with rewarded dining credits.
Feast like a rajah at The Taj's Indian buffet; Japanese cuisine or teppanyaki made before your eyes at Samurai; fine Italian cuisine served on classic Versace tableware at Palazzo.
For round the clock hunger pangs, the nautical-themed Blue Lagoon dished out simple Asian and Western meals. A must-try for dessert lovers was Lab Made's liquid nitrogen ice cream, made at an extremely cold temperature of -196oC.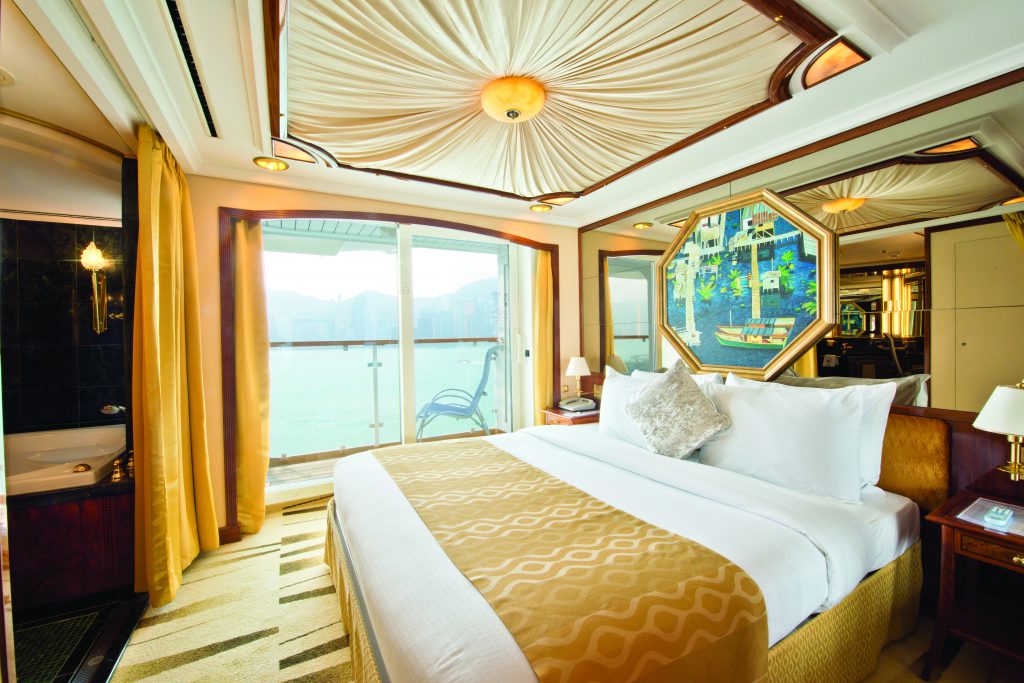 Treating Yourself
Any form of pampering treats from head to toe could be found on the SSV. A visit to Apollo Spa should be on your to-do list, with such an interesting assortment of coddling treatments ideal for rejuvenating a tired soul.
It was rather difficult not to look good all the time onboard. Oscar's Hair & Beauty Salon had top solutions to limp tresses and grooming services that included manicures, pedicures and hair setting for that special occasion. Cruising on Balcony Class had its additional perks: access to the sauna, steam room and Aquaswim (jet pools) was complimentary at the spa.
Fun For All Ages
The Universal Gymnasium was an attraction by itself. The roomy space had large windows with exercise equipment oriented towards the infinite ocean views; without a doubt my kind of favourite place to unwind after a full day.
The outdoor Parthenon Pool on the upper sun deck was ideal for swimming laps, surrounded by four inviting heated Jacuzzi pools. This classical Greek-style deck appeared less cluttered, so it was perfect for relaxation and family recreation.
If those facilities created much excitement, children or the big kid at heart would have their adrenaline pumping as they whizz down the 100-metre mega waterslide. The open-air Sports Deck had a mini golf putting course, driving range and basketball court.
Indoor fun for the family came in the form of board and deck games, kiddie arts and crafts, a video arcade and karaoke. Yes, a quiet zone did exist in the form of a well-stocked library cum writing room.
Entertainment On The Seas
Programs were lined up by the hour at different locations and hosted by the amiable crew. Morning exercise was held at the ocean-fronting promenade which then transformed into a twilight disco party hosted by 'Beatship by Zouk'. Galaxy of the Stars was also a popular lounge as it offered 180-degree views from a large-windowed observatory area. I spent my nights here either catching a midnight movie, dance performance or soaking in the feel-good vibes from the resident band.
If there is one program not to be missed, it would have to be what unfolds behind the velvety drapes framing The Lido's entrance. The double-deck show lounge came to live night after night with world-class stage productions; a visual feast of song, dance, illusion, gravity-defying acrobatics and remarkable choreography.
With so much the Virgo had to offer, I didn't want the cruise to end when the time came to bid adieu to the amazing crew. The week filled with non-stop exhilarating entertainment, relaxing recreation, shore excursions and gastronomic pleasures certainly elevated my idea of vacationing to a different level. I can agree no lesser that every journey on Star Cruises is a voyage of discovery and surprise.
DISCLAIMER: The observations and comments are entirely based on the writer, Li-Ann Lim's personal account on the SuperStar Virgo.