Spending your holiday in Malaysia and yet still have no idea how you can get the best entertainment here for you and your family? Well Malaysia is the hub of entertainment and when it comes to fun and excitement, you'd never know until you make your entrance into the world of fascination and excitements.
PENANG AMAZING WORLD STUDIOS
This place has quite a lot of "trick art" if you are into taking funny pictures. Personally I liked the Ames Illusion room on the top floor. This place features fancy cartoon characters and super heroes, so it is less serious, definitely good for children.  Place is also well kept, the color of the art still vibrant, almost like it is brand new.
CAMP 5

The staff were all fantastic from the moment we contacted them to make the booking. All of the kids achieved lots of climbs and those who were not confident but all went home feeling like super heroes. To top it all the food and cake and party favors were all hits! The food had the parents commenting on the high quality! Allow lots of time to park and find the center as it is a bit of a challenge. Fabulous!
JUMP STREET TRAMPOLINE PARK
It was truly a great place, easy to find and actually not too far from George Town or from the Airport. Very well set up with nice quality fittings. Children definitely had an absolute blast. Parents have a choice to join in jumping or sit it out – as they have a really lovely cafe right there so parents can chill out without their children for a moment, good coffees, smoothies, food.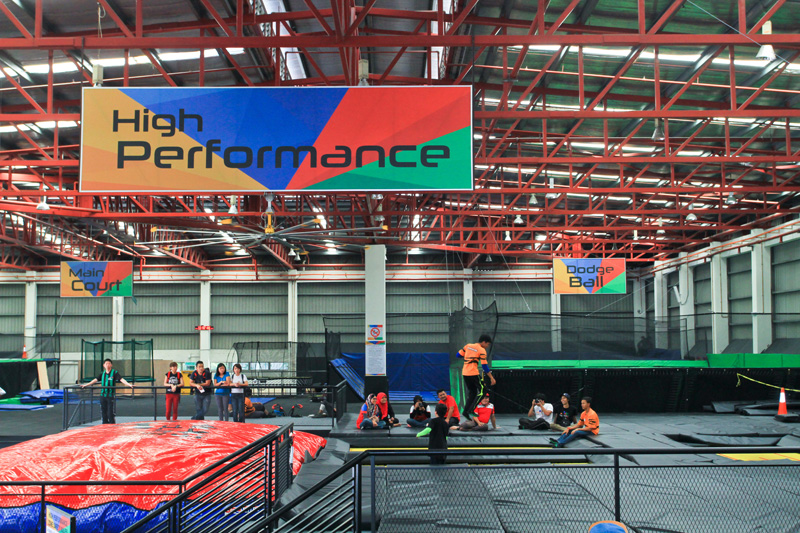 KIDZANIA
This attraction is ideally located next to Ikea and the highly anticipated The Curve Malls at Damansara. There are zero trains within the area so you'll need to take a cab. It's all about role play and giving them a taste of the adult life. The jobs are varied from pilots, doctors, dentists, fire fighters and many more.
GRAND ILLUSIONS KOTA KINABALU
Bring your camera, get your friends or lover, and bring them here because this is the right place where you can awesomely see many tricks!! There are few levels inside there and believe me, the mind can trick you that it's a real situation and yet you almost forget earth gravity. Go ahead and give it a try and don't worry, you won't get lost!
Wait no further and let's discover these fun places over the weekends and holidays!