Klang is surely no stranger to local Selangor residents. One of the most developed part in Selangor which is also one of the busiest cities as the most popular port located right there, Port Klang. Famous for all the trading businesses and merchants dropping by for goods exchanging and dealing with locals have made Klang the top spot as tourist attraction, there're many exciting places opened to fulfill the demands that it had been getting from all the visitors who did have a brief visit there. But do you know that now you can visit Klang and also in return grab the deals of getting a free flight too?! Well we couldn't be more than happy to show you the way! And let's check out the top 10 reasons to visit Klang now!
1) SILVER LEAFED MONKEYS SIGHTING 
Since this year would be the year of the monkey, why not start the journey with sightseeing visit at the Bukit Melawati. Silver Leafed monkeys and Long-Tailed Macaques are also found on this hill. More than 200 monkeys are available here but you must be aware and never disturb or provoke them because they might end up attacking you. Bukit Belimbing is also another site with one of the largest firefly colonies in the world. The nocturnal tour is extremely popular with boat rides.
2) A TOUR AT KLANG CITY
Established in 1643, the town of Klang is definitely one of oldest cities in Malaysia. The town is simply named after the Klang River that separates the town in half, and sits at the western end of the Klang Valley. Klang is also known as the royal city and former capital of Selangor. Best known for the distinctive tourist spots, historical monuments and buildings bearing the rich cultural architecture of many races have made the royal town very attractive to the outsiders.
3) SEKINCHAN ECO VISIT
45 mins drive through a scenic route of small town, you will then reach Sekinchan which always known as a fishing village. Besides that it is also known as rice bowl of Selangor. Why? Having an organized paddy fields produce one of the highest yields of rice in the country. Visit the paddy processing factory for you to understand the production of rice in a closer view. Enjoy the taste of the uber-sweet giant mangoes while you visit the fruit orchard nearby. Later embark on the panoramic journey to Redang beach and fisherman's wharf at the watch tower.
4) FIREFLIES ATTRACTION IN KUALA SELANGOR
Kuala Selangor is actually a small rustic place and an old royal capital of Selangor. It is best known for having one of the biggest fireflies' colonies in the world. This unique insect also called "kelip-kelip" in Malay has always made tourists fascinated with them due to their abilities to generate lights. The astounding view that you will see especially at night is when thousands of fireflies gathered to " synchronize the light displays".
5) JERAM FISHING VILLAGE & LITTLE INDIA
Jeram is a local fishing village located just 45min drive from Klang. Here you will enjoy a convenient escape from the urban life and embark on an exploration of mangrove swamps. You can also enjoy an exciting and adventurous boat trip for seabird watching. While you are on the ride, explore the natural landscapes and catch a sight on the fascinating wildlife species. Take your adventure to the new border by riding bicycle to the beach nearby and enjoy a scrumptious seafood meal before boarding to The Little India – this modest but colorful area of wall-to-wall shops.
6) SEKINCHAN EAGLE FEEDING
The journey continues for a magical experience of eagle feeding with a boat trip from Pasir Penambang to the estuary of the Selangor River. Not many of us may have an experience of feeding the eagles and this might be a golden opportunity of your lifetime to actually experience it yourself. However follow the guidance from the instructor in charge on that day to avoid any danger when you feed them.  Continue a trip to Bukit Melawati land-scape hilltop which offers a beautiful panoramic view of Selangor Coast.
7) CAREY ISLAND, DONG ZEN TEMPLE & JUGRA
Jugra is known as the historical town in the state of Selangor which located at the foot of a notable historic hill near the coast about 45km north of Bagan Lalang and 30km away from Klang. Jugra is also a popular stopover for food especially the iconic 'Beggar's Chicken' an ancient dish from China made by baking the whole chickens (wrapped in paper with herbs) in crude brick kilns. Continue your journey to Dong Zen Temple that sits on an area of 16 acres in Jenjarom, built in 1994. It is also famous for being the cradle for Malaysian young Buddhists.
8) ROYAL KLANG HERITAGE WALK
Located just near the industrialized shipping terminals of Port Klang, Klang is a somewhat shabby extensive town which is close to the mouth of Klang River. Although the city can't boast any popular tourists' attractions but still it is called as a Royal town and it was once the capital of Selangor, Malaysia's prosperous state. You will find it satisfying spending few hours walking around the compact town center while getting soaked up with the atmosphere of its colorful, interesting and historical streets.
9) DA LANG DAO & SWAN ISLAND HOPPING
A peaceful and unspoiled undersea beach where it nestled above water at low tide and below during high tide where the place was named for its area located between the tide marks. The place is only accessible during low tides when the water recedes. This however offers visitors with a glimpse of a whole new view of world undersea. You might be able to knock rock oysters off the rocks at low tide and enjoy a panoramic view at the Swan Hill top or you can board on a boat trip for birdwatching.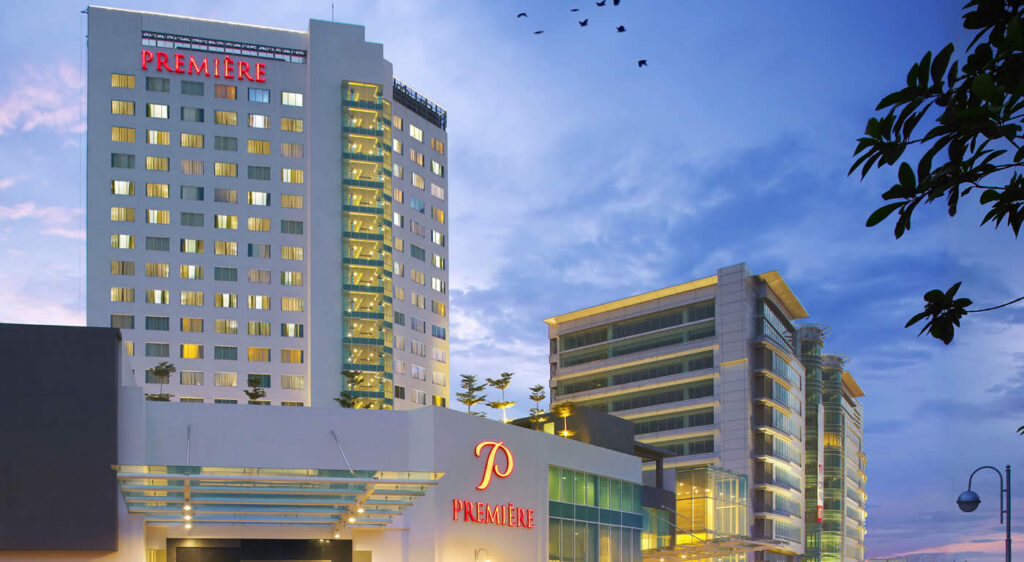 10) STAY AT PREMIERE HOTEL AND EARN FREE FLIGHTS! 
While you are thinking of spending a night here in Klang, you better check into Premiere Hotel, Klang during your tour because you will be able to earn your AirAsia BIG points. BIG is actually a brilliant loyalty program introduced by AirAsia and BIG members are allowed to redeem free flight from as low as 500 BIG points that only available during promo! Air Asia BIG membership is also free for you to enroll where every RM1 you spend will be eligible for 1 BIG point. Look no further than Premiere Hotel and let's earn yourself a free flight! For more information on getting free flights, please visit www.premiere-hotels.com