A beauty pageant is a stepping stone for many women in areas of self-development–in the midst of all the glam in modelling, fashion and makeup.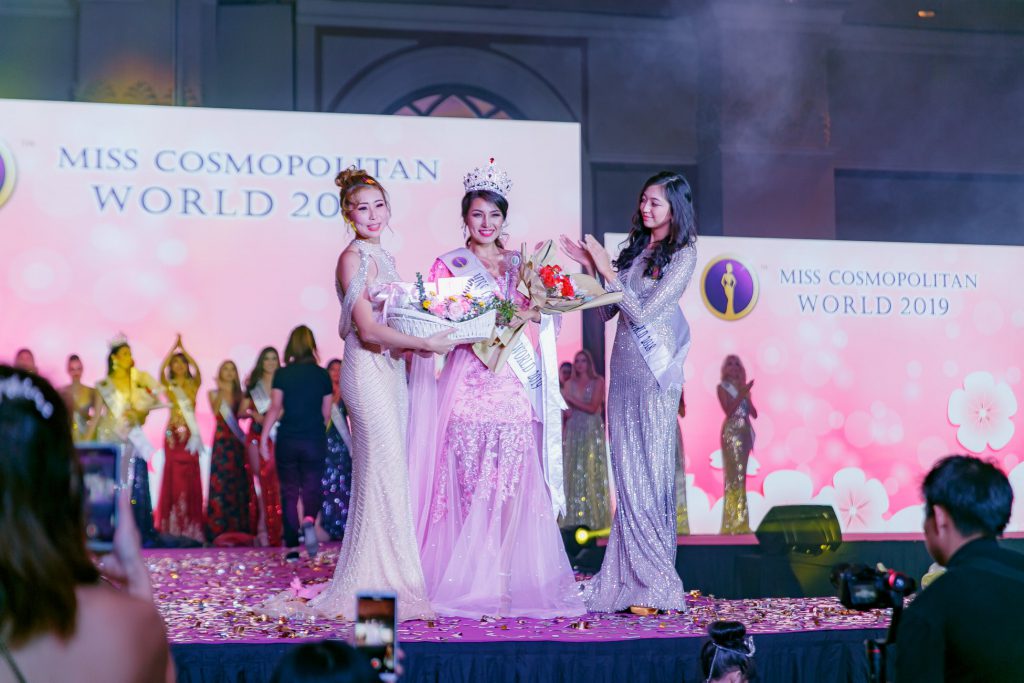 The fifth-year of Malaysia's very own global beauty pageant, Miss Cosmopolitan World (MCW) discovered Priya Rani Lama, representing Nepal, among other 31 participants to demonstrate the most growth and deserving of its title this year.
Tell us something about yourself.
I'm spiritual, a dreamer and optimistic. Also, I never respond to rudeness because I believe in forgiveness.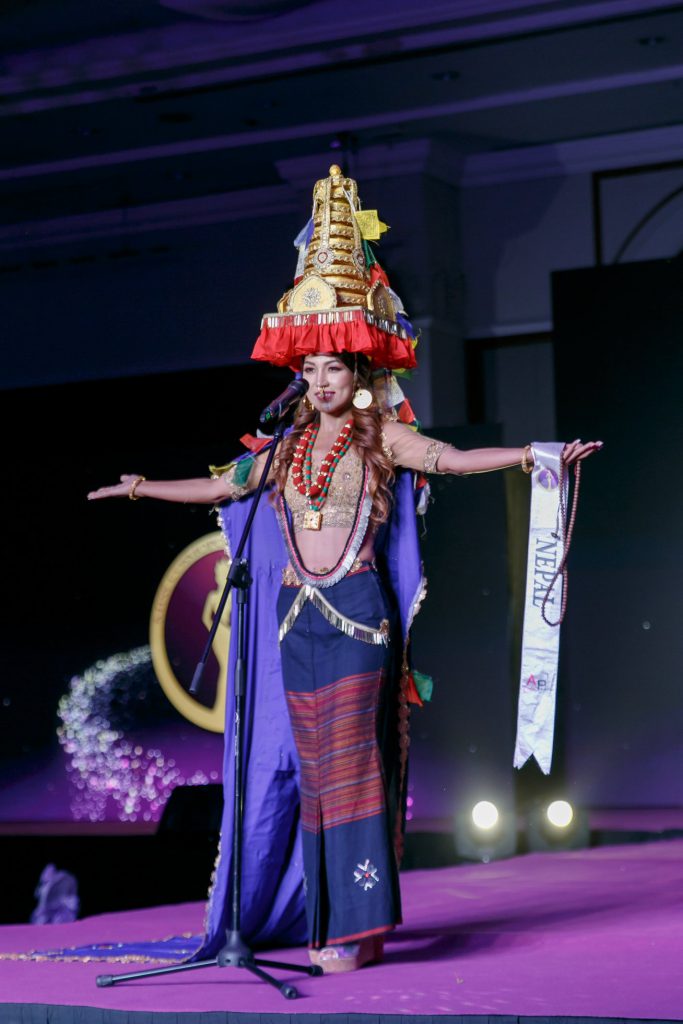 You won one of the three Best National Costume subsidiary titles. Can you describe the concept and inspiration behind the amazing design of your costume?
The headgear is a replicated design of Swayambhunath stupa. Part of the UNESCO World Heritage Sites, the temple is an important symbol of Buddhism in Kathmandu.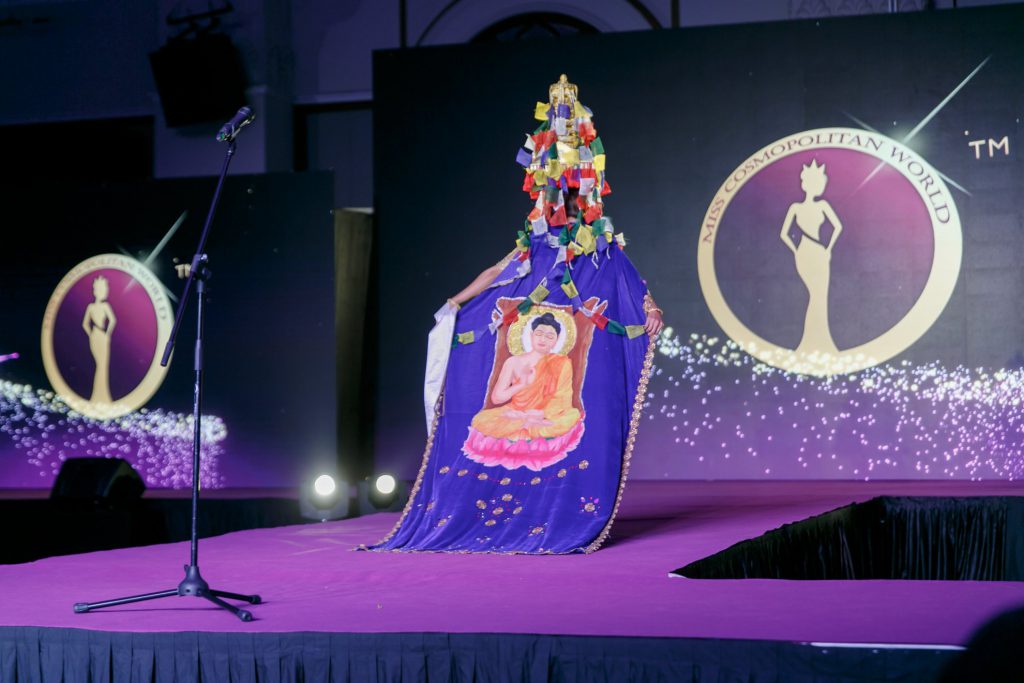 The train, where you can see the image of Buddha was hand-painted and all the shiny stones, pearls and glitters are handmade by myself with the help of my sister Nagma. It took us 15 days to complete the costume. Gautam Buddha was born in Nepal so I tried to show the Buddhism culture in our national costume round.
Describe three things from Nepal that you absolutely love.
It is the birthplace for the light of Asia–Gautam Buddha. Other than the world's highest peak Mt. Everest, 8 out of the 14 highest peak lies in Nepal. Not forgetting, the welcoming culture of Nepalese people. There is so much more beauty to witness from my country, you are welcome to "Visit Nepal 2020".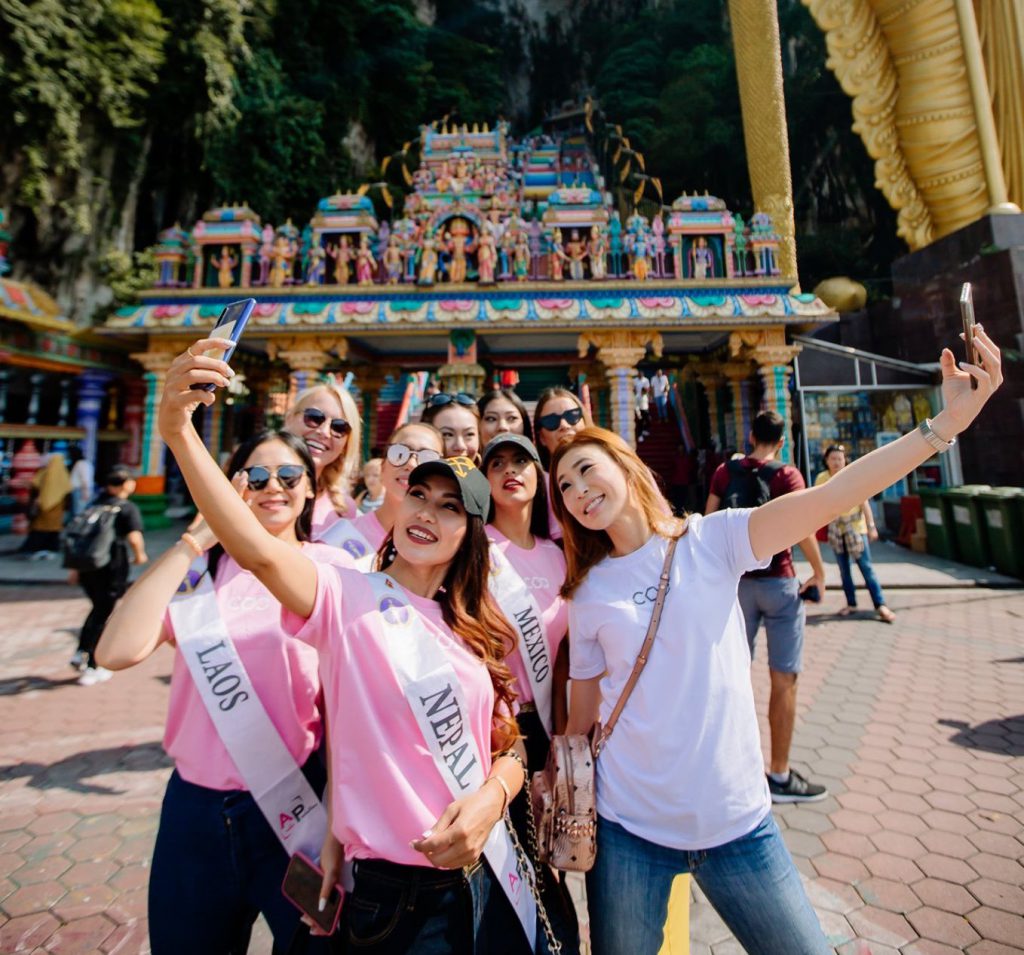 The pageant week has taken you around Malaysia. What is your best memory from all the fun and adventure?  
I love every single place we have visited– the Orang Asli village, farm in the city, Bukit Gambang, the water park and safari, MAPS theme park and the amazing bike ride. Beyond the fun and adventure, MCW has shown me the meaning of life, struggles of people around us from the orphanage home visit to Kechara Food Bank.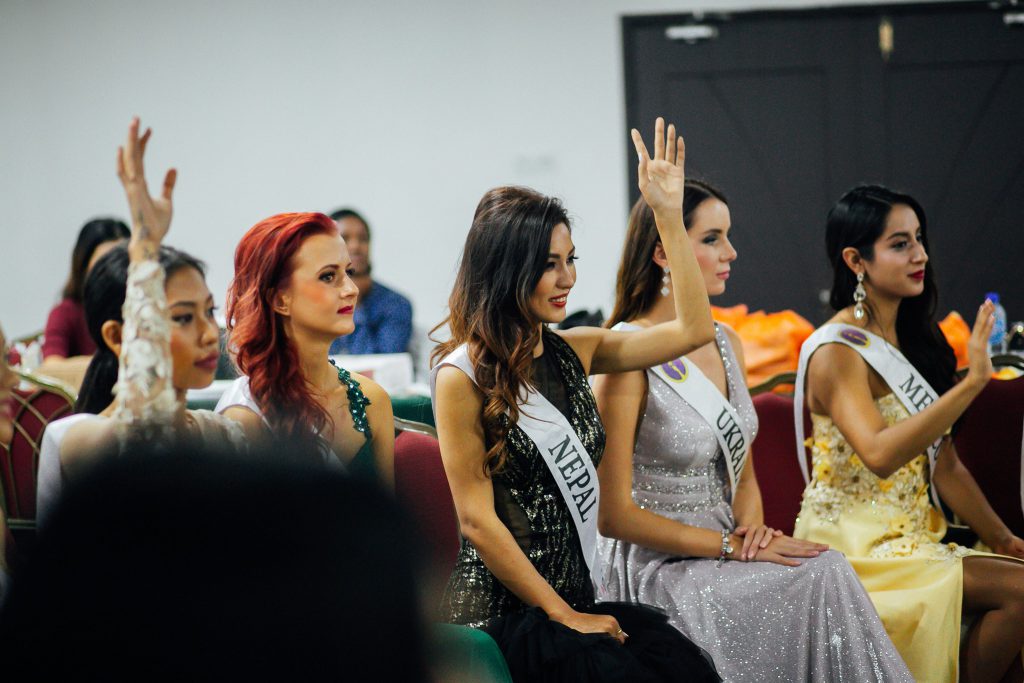 As a TV presenter and actress, you are always looking your best on the screens. Can you share some tips on that?
One should always wear a smile on her face, forget what happened earlier at 5 minutes before you go on air, set aside the negative things and bad comments when you are on screen. Just focus on your work with a big smile.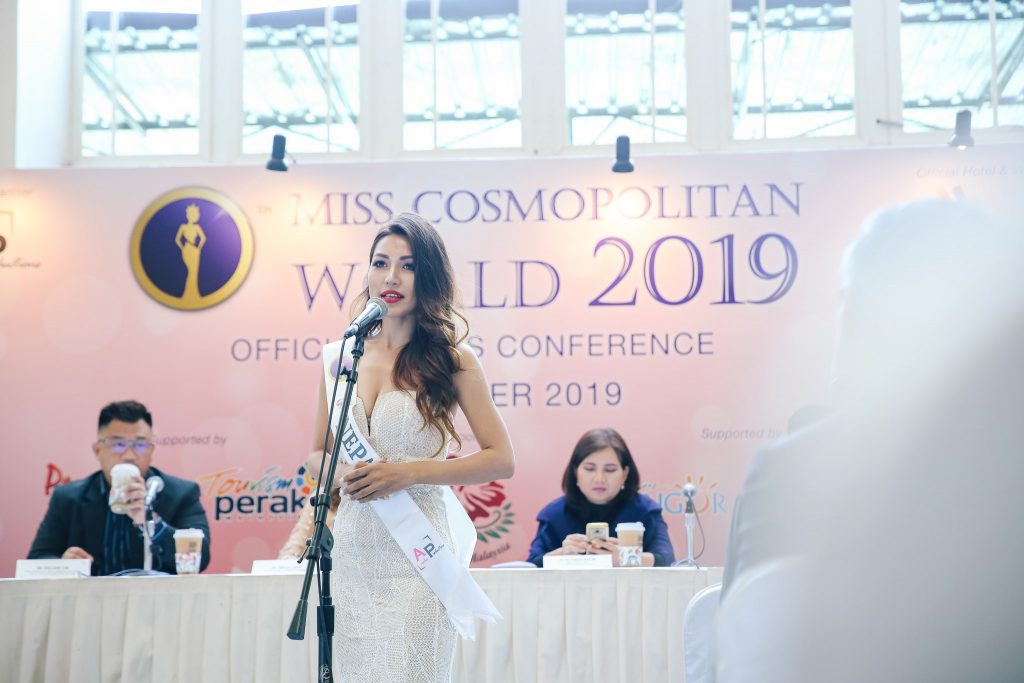 You are familiar with the pageant scene having competed in your country's national beauty pageant–not once but twice. What is your biggest takeaway from Miss Cosmopolitan World 2019?
MCW has taught me that being a woman, you can empower each other. It's not only about yourself and your country but to be a human, the whole world is your home and every contestant you meet is your own sibling.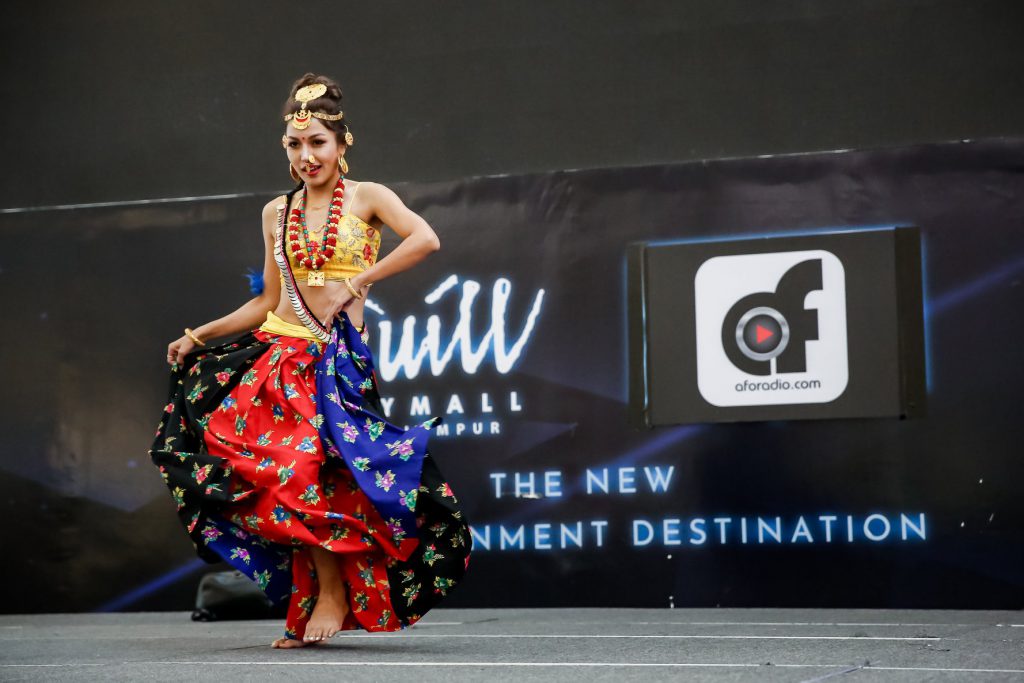 If you can have one superpower, what would it be?
Hard work and dedication are more powerful than any superpower. I believe in myself.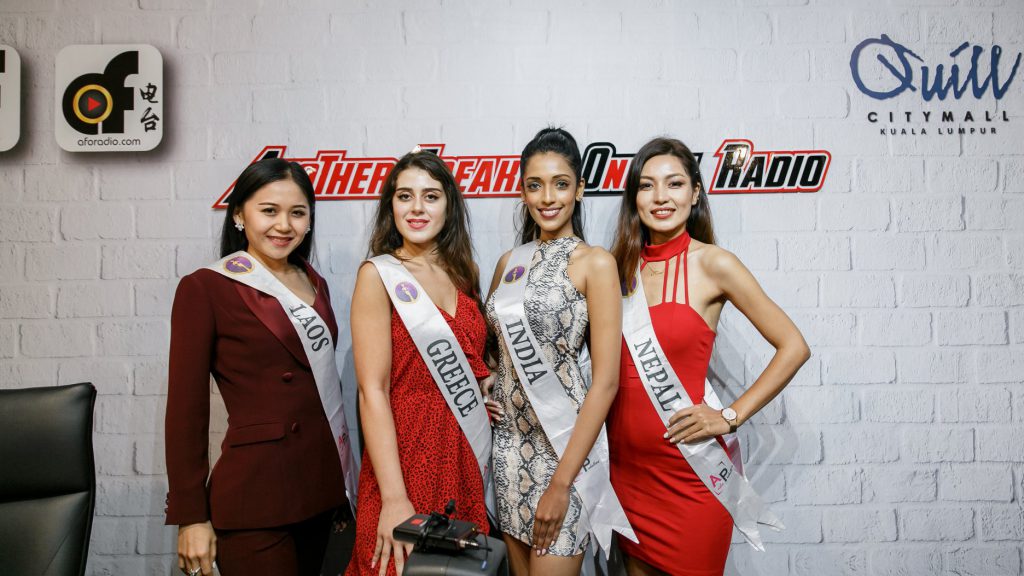 On your birthday, you spent the time by helping out underprivileged Dalit students. What is your message behind the charity decision? 
Every child has the right to have an education and it is not his or her fault that they are born into poverty. If my little help by sponsoring stationery items and food can improve their future, I'm always ready for it.
What is your go-to fashion accessories?
Watch and earrings.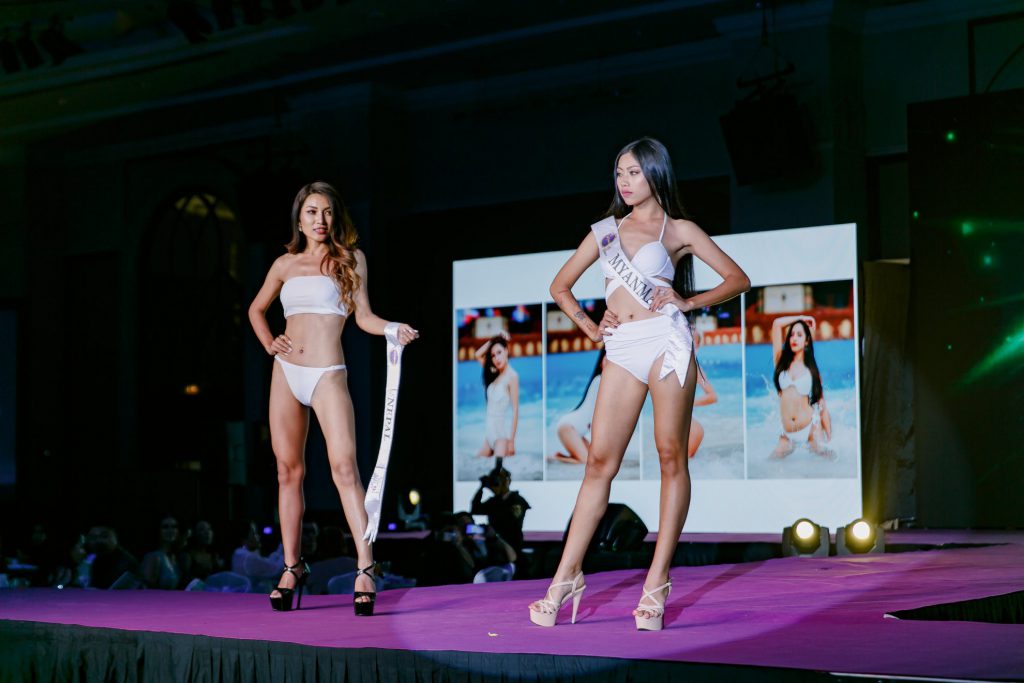 You encouraged women to "follow their hearts" during the Q&A session in the pageant finale. Can you elaborate more on your own experience? 
Although I have a degree in medical microbiology, I'm working as a TV host and beauty pageant choreographer. It's not that I don't enjoy books or working as a microbiologist but I always thought "Priya, you are not a normal girl. You are born to bring some changes to the stereotypical society and one day, the whole world will notice you". After 11 years in the modelling and media industry, I did it through Miss Cosmopolitan World 2019.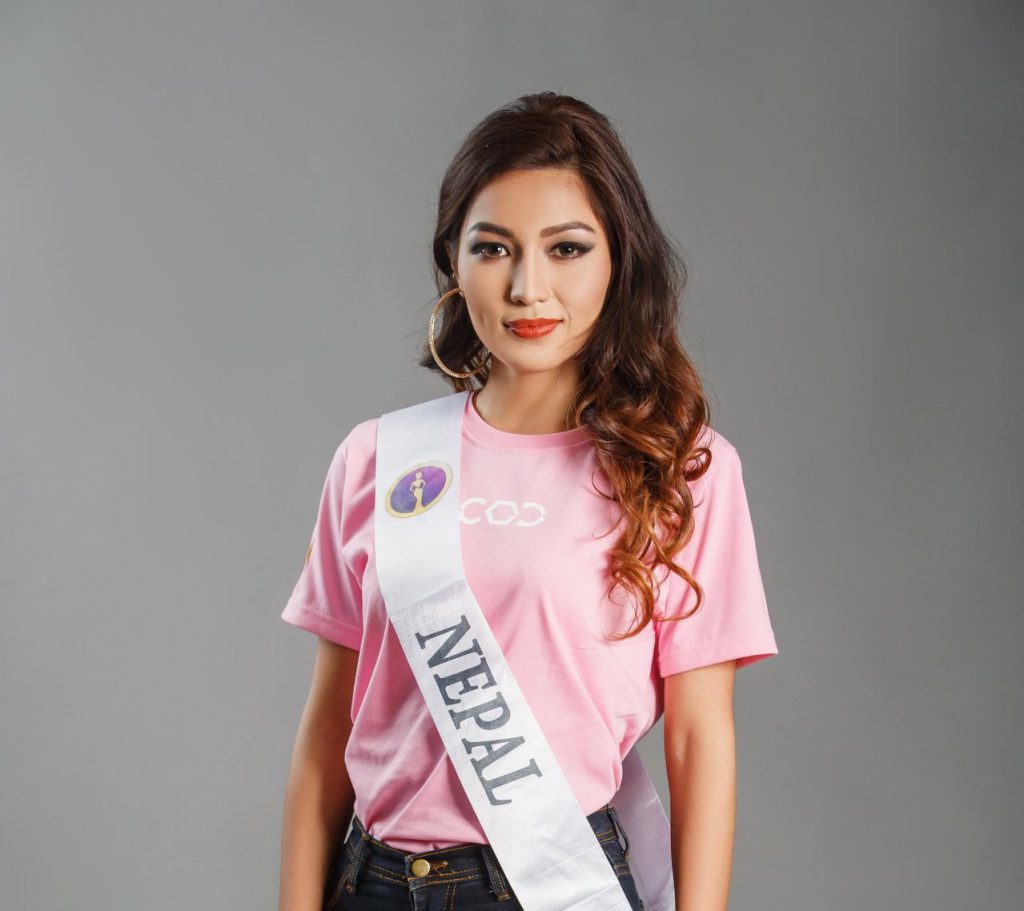 Quick Facts on Miss Cosmopolitan World 2019
Full Name: Priya Rani Lama
Age: 28
Hometown: Siraha, Golbazar, Nepal
Education: B.Sc Medical Microbiology
Hobby: Watching documentaries, reading books, cooking
Instagram: @priya_rani_lama
Interview by Jessy Wong • Photos from Miss Cosmopolitan World 2019