Look to Cambodia in this season of gifting where shopping is a charitable gesture in these social enterprises and non-profit retail shops.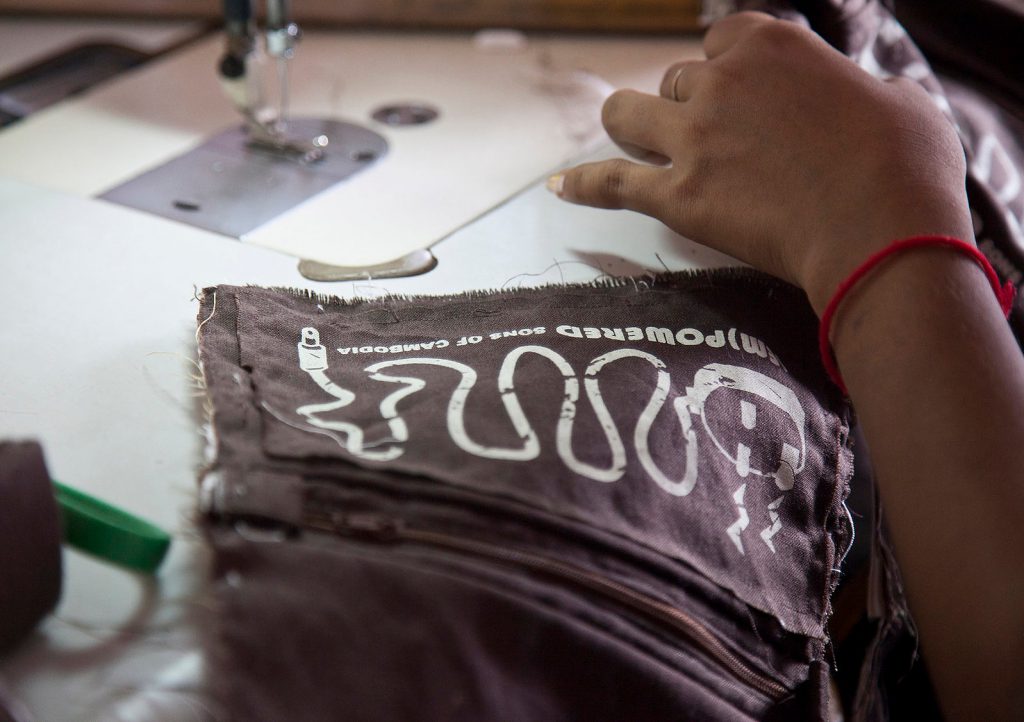 Souvenirs from Daughters of Cambodia
The cafe-cum-shop in Sisowath Quay fully embraces the Christmas spirit as captured in their festive collection. Selling Christmas ornaments, fashion accessories and home decorations, their products are mostly colourful with hints of the Khmer craft and local culture.
Daughters of Cambodia Sarong Stocking $14

Daughters of Cambodia Hope Coin Purse $10
All items are handmade by survivors of sex trafficking in Cambodia and sale proceeds are channelled to cover costs of empowerment programs in skills improvement, mental health, wellness and workshops.
Shop 321 Preah Sisowath Quay, Phnom Penh 
Website daughtersstore.com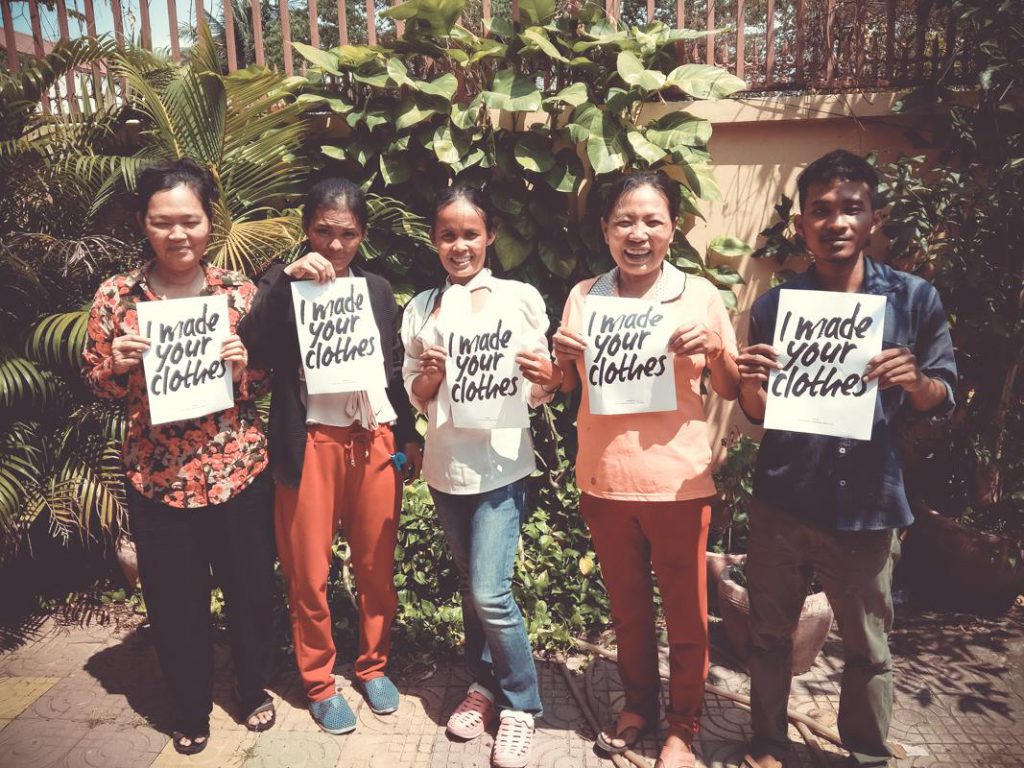 Fashion Buys at tonlé
The clothing at tonlé is more than just fashionable; they are a zero-waste brand that repurposes waste scraps in the fashion industry. The best thing is, all items are 100% made by Cambodian locals.
tonlé Sol tote $132

tonlé Sorya Jacket $245
All clothing and accessories are significantly handmade by Cambodian makers without machinery–hand-knit, hand-woven, natural dye and screen printing to minimise environmental footprint and maximise community interests.
Shop Cambodia Creations (Retail partner), Street 240 1/2, Phnom Penh
Website tonle.com
Artisans Angkor Ikat Handbag $45

Artisans Angkor Ikat Silk Scarf $129

Artisans Angkor Ta Phrom Kil Tea Box $45
Cambodian Crafts at Artisans Angkor
Traditional Cambodian arts and crafts are the accents of this decades-old social enterprise. Significant Khmer handicrafts like silk fabrics, stone and wood carving, lacquerware, gilding, ceramics, silver plating, silk painting and jewellery are made in traditional workshops around Siem Reap.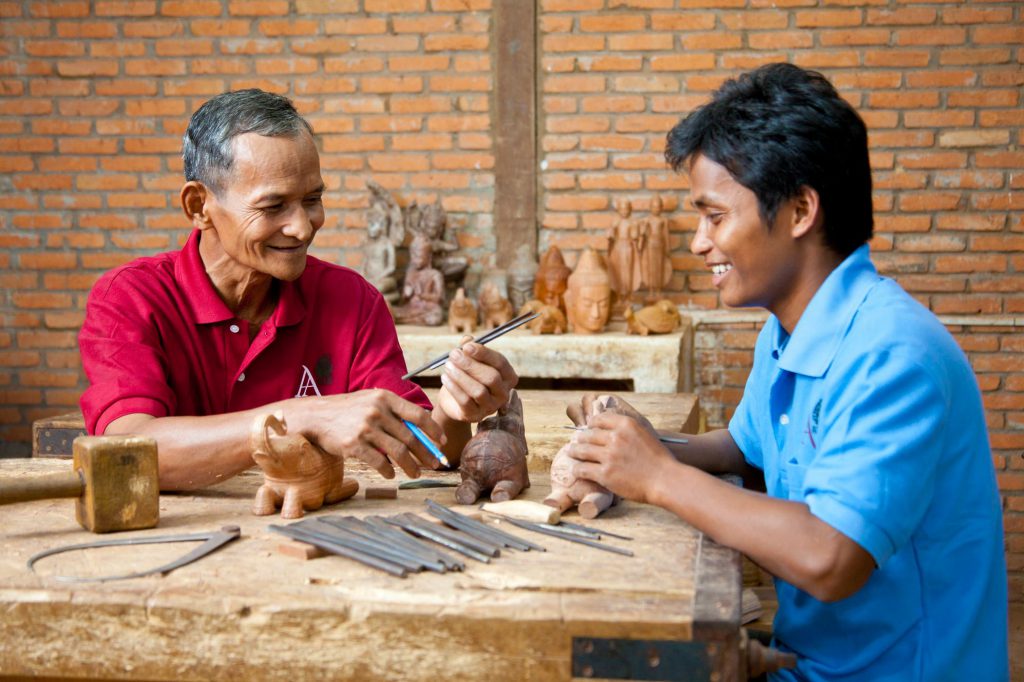 Young rural locals with limited education are trained in the company's crafts sector to be artisans and provided with fair-wage employment.
Shop No 12AEo, Street 13, Phnom Penh
Website artisansdangkor.com
Text by Jessy Wong