Brave the piercing cold of Northern China and discover an enchanting multicultural winter experience where temperatures hover at 20 degrees below zero.
When picturing a holiday in China, the Forbidden City or the Great Wall usually comes to mind. But by venturing far north, one might find themselves coming across a former Russian Orthodox Church and a towering castle sculpted from ice, all in the same city.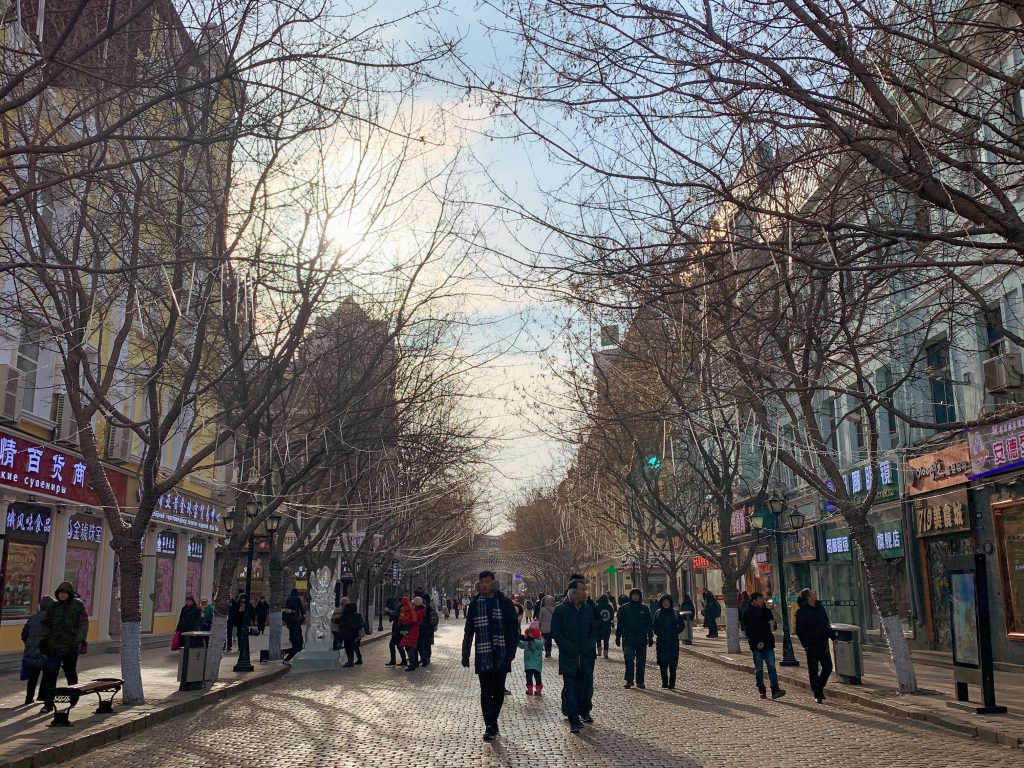 This is a place that is best to visit when temperatures are at its lowest with the city appearing its finest as the festivals are in full swing. Picture a Swiss wintry holiday with a cultural twist. 
Finding the Beauty of Harbin
With the construction of the Chinese Eastern Railway in 1898 to connect the Trans-Siberian Railway financed by the Russian Empire, Harbin grew from a rural settlement to the capital of the Heilongjiang Province, opening up the city to Sino-Russian trade.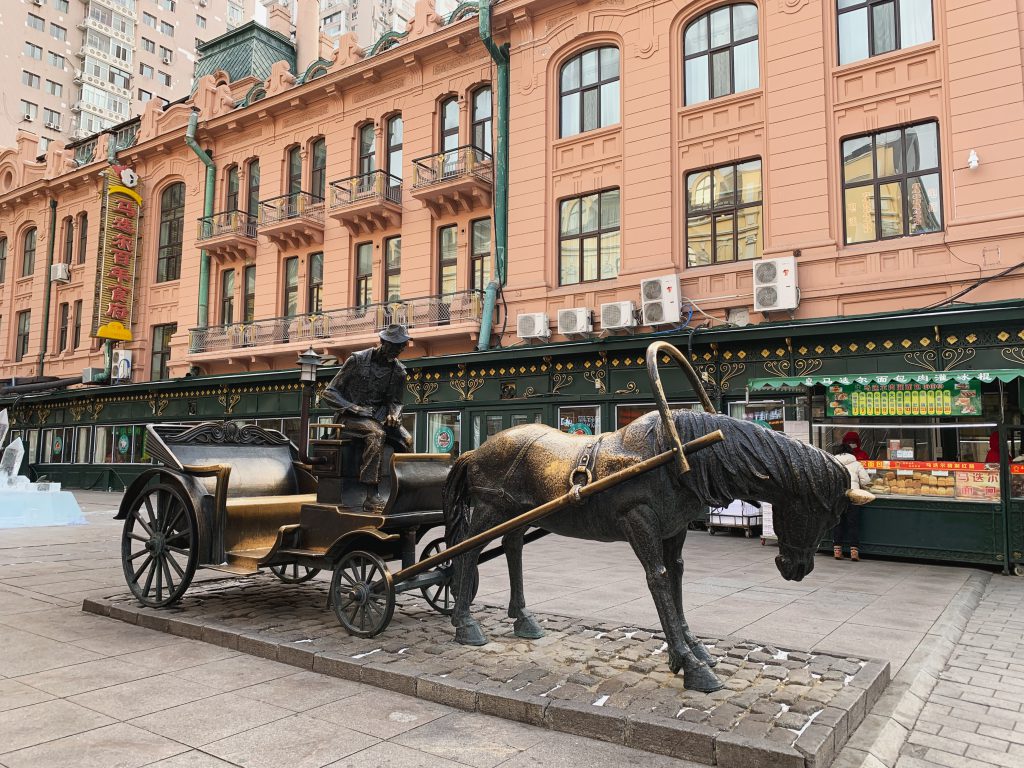 Now aptly known as the Moscow of the Orient, kill two birds with one stone and discover Russia and China all in one setting. Make an excursion to the cobblestoned pedestrian-only Central Street which is lined with stores, restaurants and above all, various styles of European-inspired architecture including eclectic, Baroque, Renaissance and modern.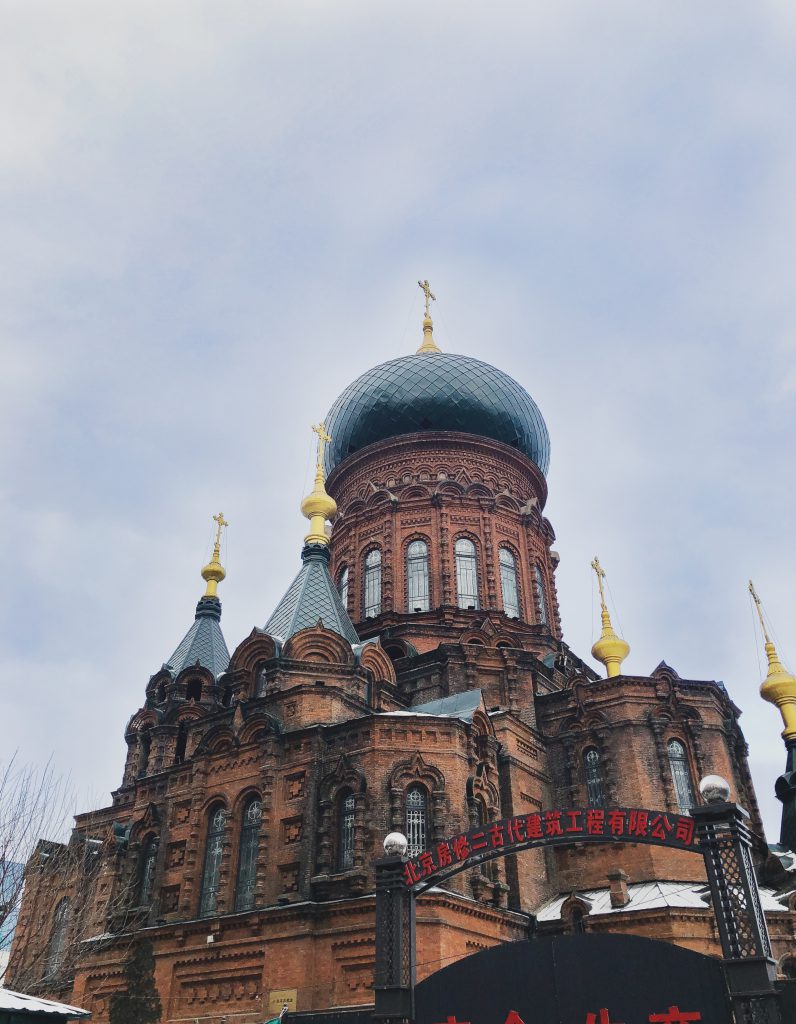 Russian souvenirs such as chocolates and matryoshka dolls are also aplenty. If luck permits, visitors may spot an ice sculpture being made right before their very eyes. The Saint Sophia Cathedral, built-in 1907 is another iconic landmark with Russian roots that boasts a well-preserved gleaming green dome and the Municipal Architecture and Art Museum (Harbin Architectural Art Gallery) within.
China never ceases to amaze in terms of architecture, both traditional and contemporary and the Harbin Opera House is no exception: a modern marvel with smooth white aluminium panels that seems to undulate against the landscape and an equally stunning interior that covers approximately 850,000 square feet.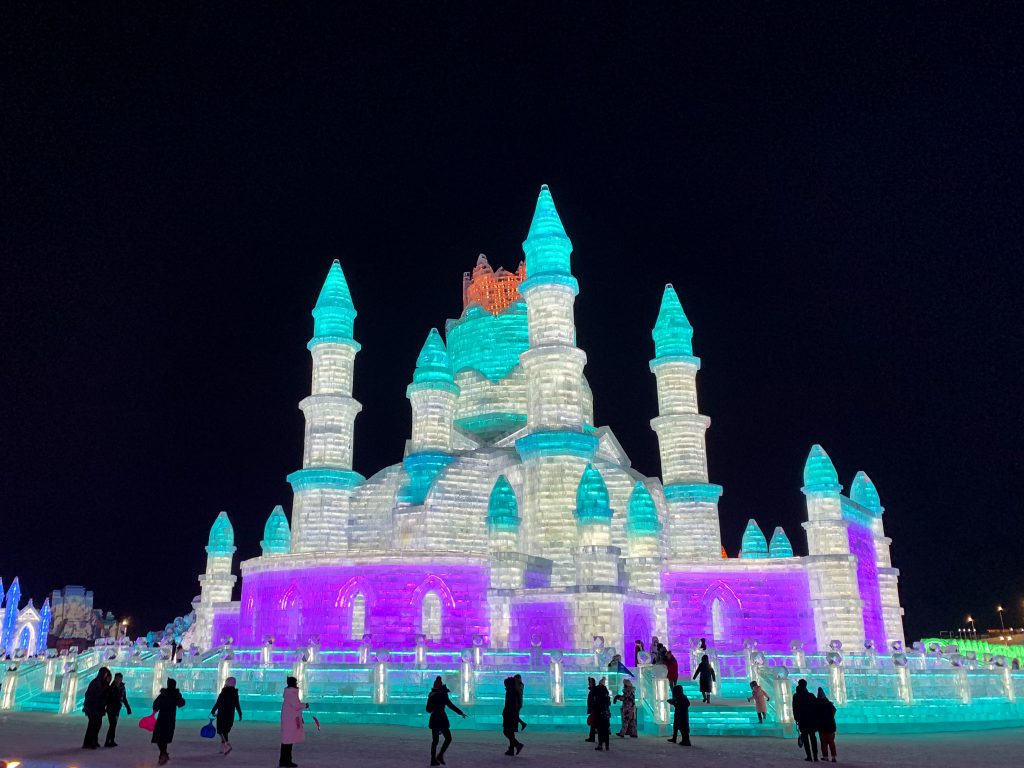 The city has made the most out of being the coldest city in China by playing host to the world's largest ice and snow festival each year. Once the nearby Songhua river freezes over, ice blocks are cut to create the massive sculptures at the Harbin Ice and Snow World, one of the main exhibition areas of the festival.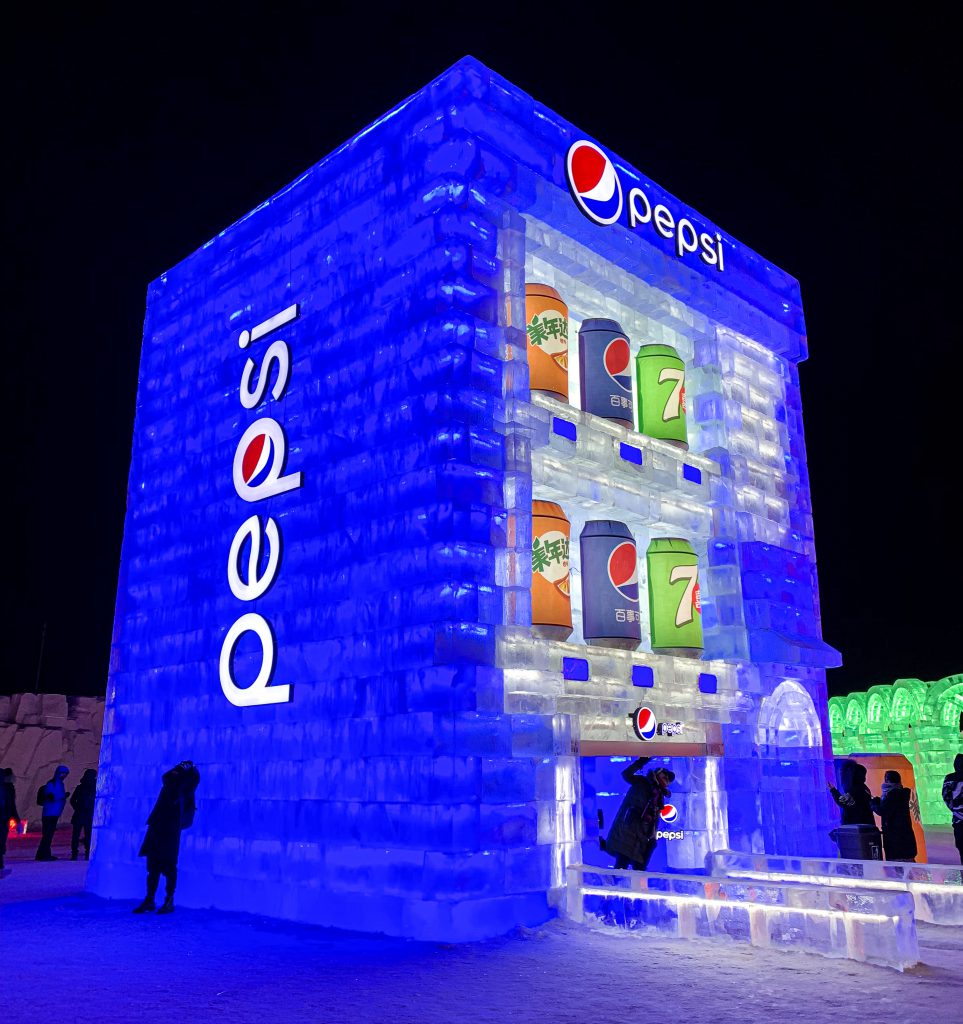 Once the night turns dark, the spectacular installations are illuminated with multicoloured lights such as ice castles, landmarks, pagodas and even a colossal vending machine. The sculptures change every year as artists from various countries participate in the annual competition.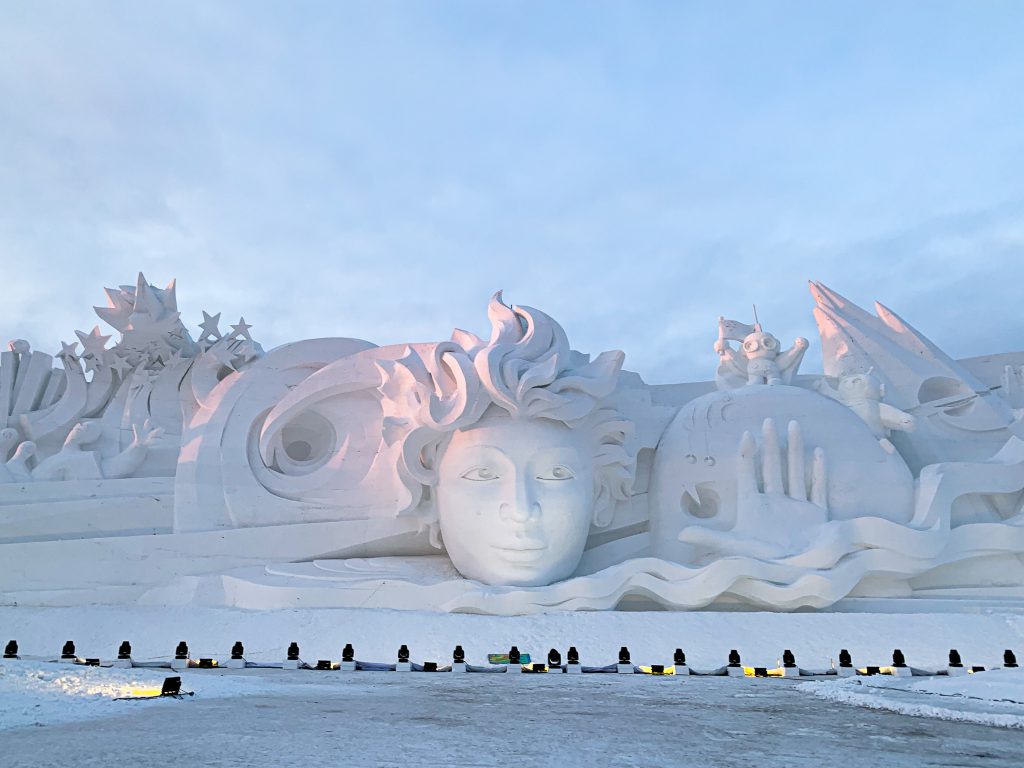 On the opposite side of the Songhua river, lies the Sun Island which features compacted snow sculptures which are best seen in sunlight. The displays are so enormous that visitors will have a hard time visiting them all on foot. This 38 sq.-km area even has the sculptures that double up as a slippery, snowy slide and moving projections upon the snow buildings accompanied by music which is reminiscent of Vivid Sydney.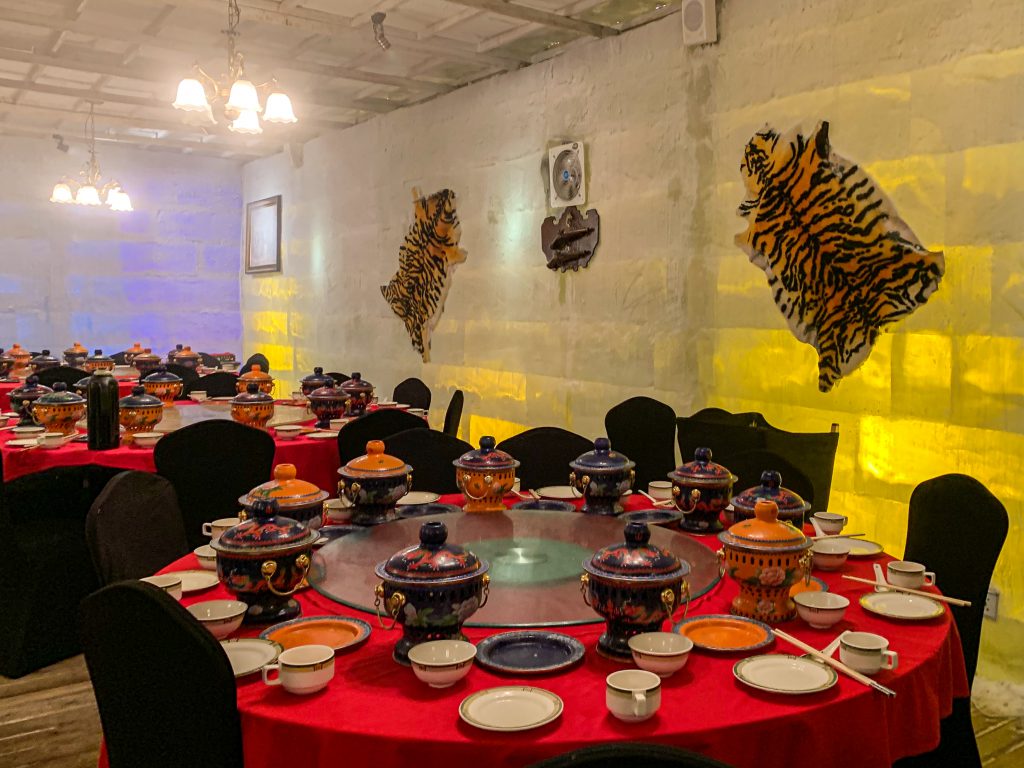 A Feast in Igloo
For an unparalleled gastronomic experience, head over to Shangri-La hotel's Ice Palace restaurant. Come winter, hidden in its lobby is the door to a freezing hotpot feast, quite literally. Diners will have to keep their coats on to taste the flavours of northern China as the restaurant is made out of ice. Each individual is given their own hot pot where they can cook the generous servings of meat and vegetables that flow freely.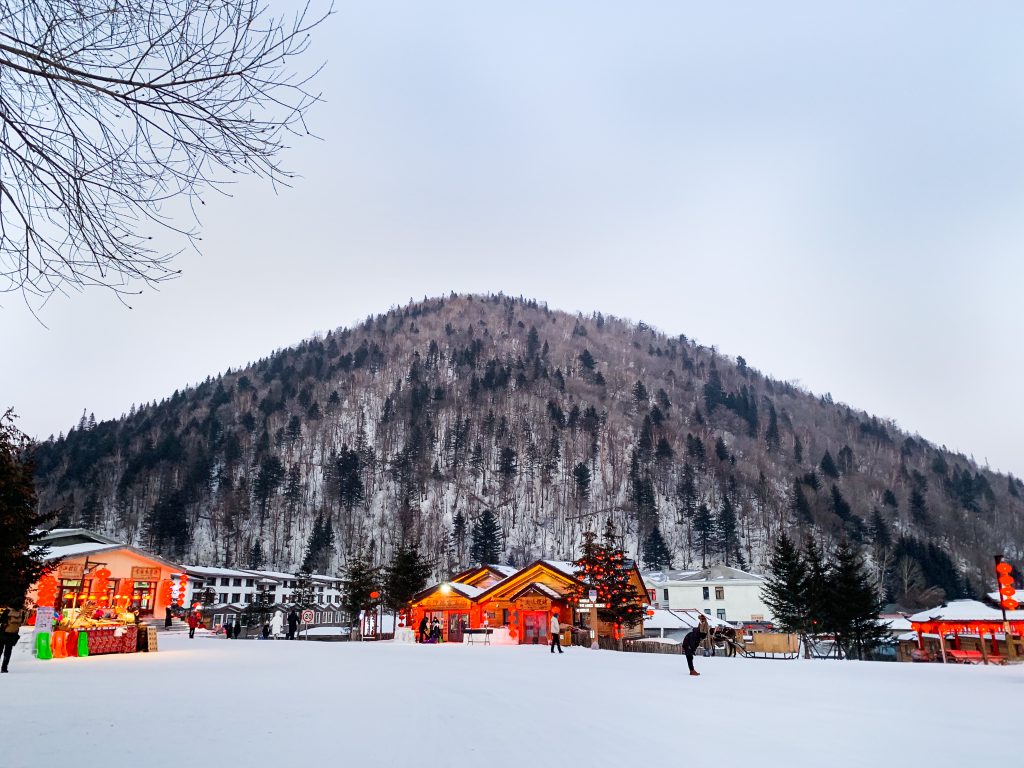 Attraction in Nearby Region: "Snow Town"
Although it may not be exactly a stone's throw away but rather approximately 280 kilometres away from the city of Harbin, the Shuangfeng Forest Farm in Mudanjiang City, northeast China's Heilongjiang Province that is also known as a 'Snow Town' is well worth a 2 days visit.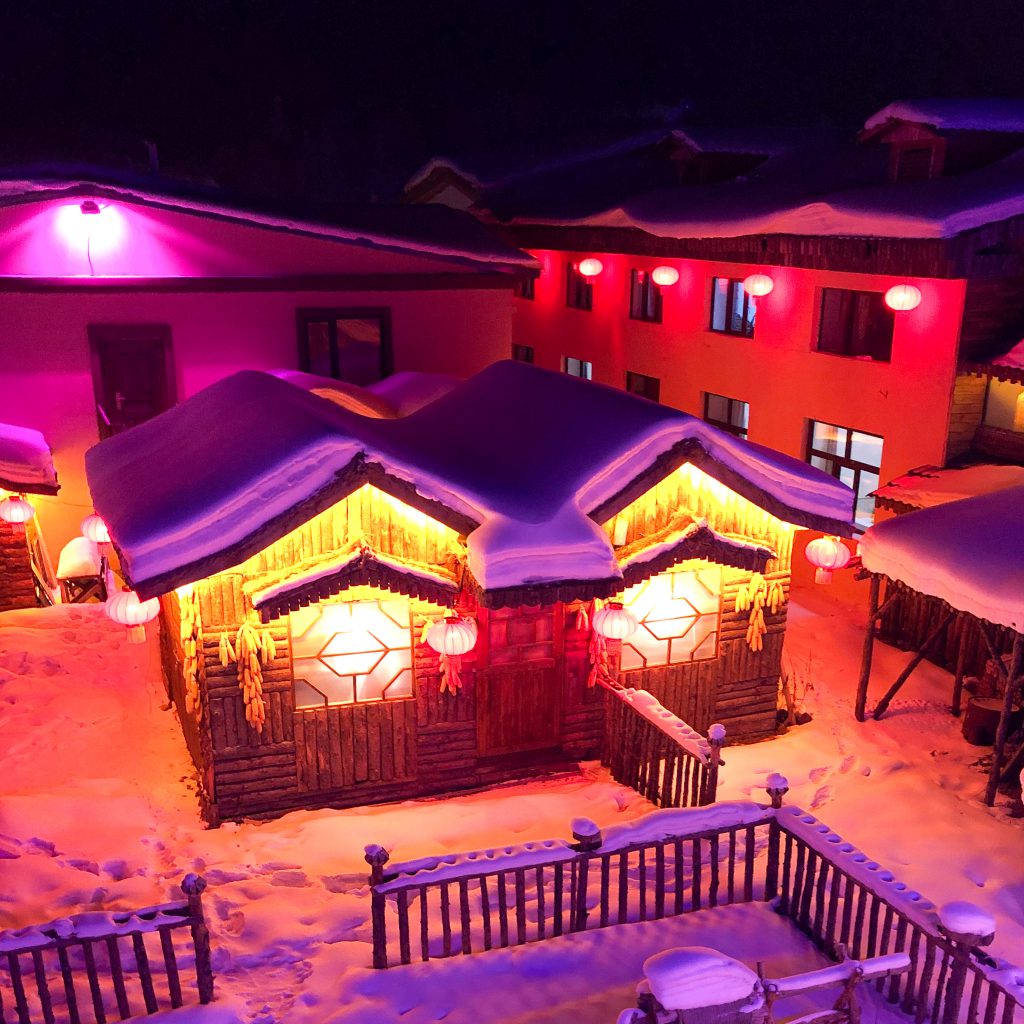 Known for its unique climate where thick snow that falls seemingly in sheets upon little wooden houses that are scattered throughout the town, every corner seems to set the stage for a fairy tale with wooden fixtures placed to create pure white 'snow mushrooms'.
Adrenaline junkies can go for a ride on a snowmobile whilst those wanting a quiet stroll can take a walk along the main street where meat skewers are available by the dozen and popsicles are sold without the necessity of a refrigerator.
Bracing for the Weather
For Malaysians who have only known the chilly air of our local highlands, the landscape and temperature that averages negative 20 degrees may come as a complete surprise.
Travellers should be well prepared to stuff their suitcase with a coat, hats, scarves, thermal inner wear, gloves, boots with a good grip, heat packs and even a face mask, depending on personal tolerance levels.
Holidaymakers may find themselves wearing several layers of socks a day as I did as feet and hands are the most susceptible to the icy weather. Taking off gloves to operate smartphones is also almost unimaginable, so going the somewhat old-fashioned route and bringing along a digital camera is advisable.   
Getting There
There are no direct flights from Malaysia yet, but there are frequent flights to Harbin with transits in Beijing, Guangzhou, Fuzhou and other cities from Kuala Lumpur or Penang. Malaysians require a visa to visit.
Text and photos by Alicia Corbett