Look your best at all times with these homegrown beauty favourites from Malaysia. Plus, they are fit for travel without busting your suitcase or your paycheck.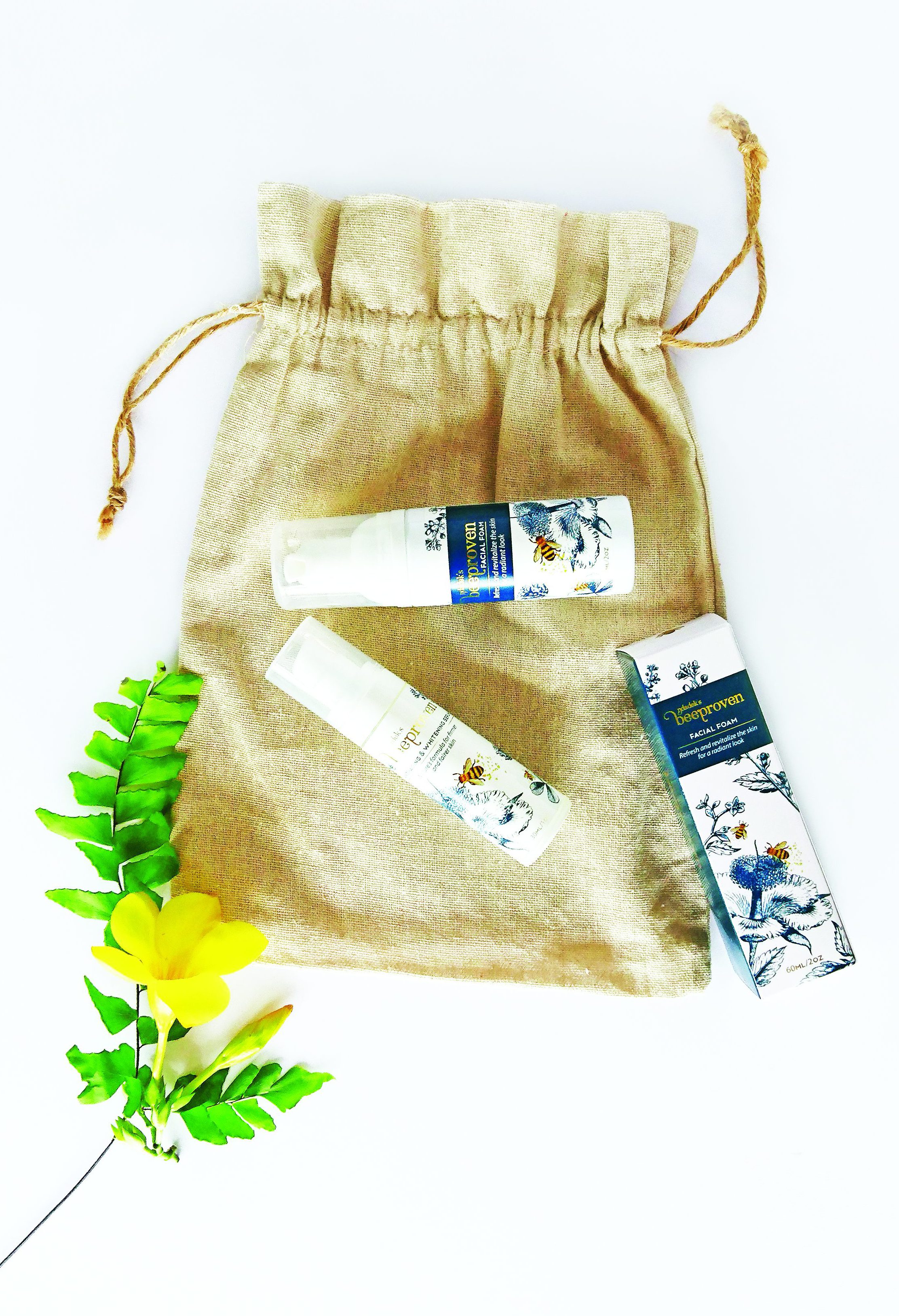 Keeping wrinkles at bay – Ndadek's BeeProven
Malaysia's first bee venom skincare brand is founded by Sharifah Nurafia who realised that the local beauty market's lack of anti-aging products. Ndadek stepped in as a call for natural botox to infuse the best organic collagen using bee venom in our beauty regime.
Bee venom is famously known to increase blood circulation and could revitalise our skin's elasticity by firming and tightening it. Sting-free and affordable, BeeProven Anti-aging and Whitening Face Serum activates and boosts our natural production of collagen and elastin besides offering lavish hydration.
Cleanse your wrinkles away with BeeProven Facial Foam that also encompasses marine collagen and bird nest extract to remedy pigmentation and uneven skin tone. The foam is easily lathered and gentle on the skin for daily use.
Price: BeeProven Face Serum (30ml) for RM225 & Facial Foam (60ml) for RM175
Where To Buy:  Ndadek's BeeProven website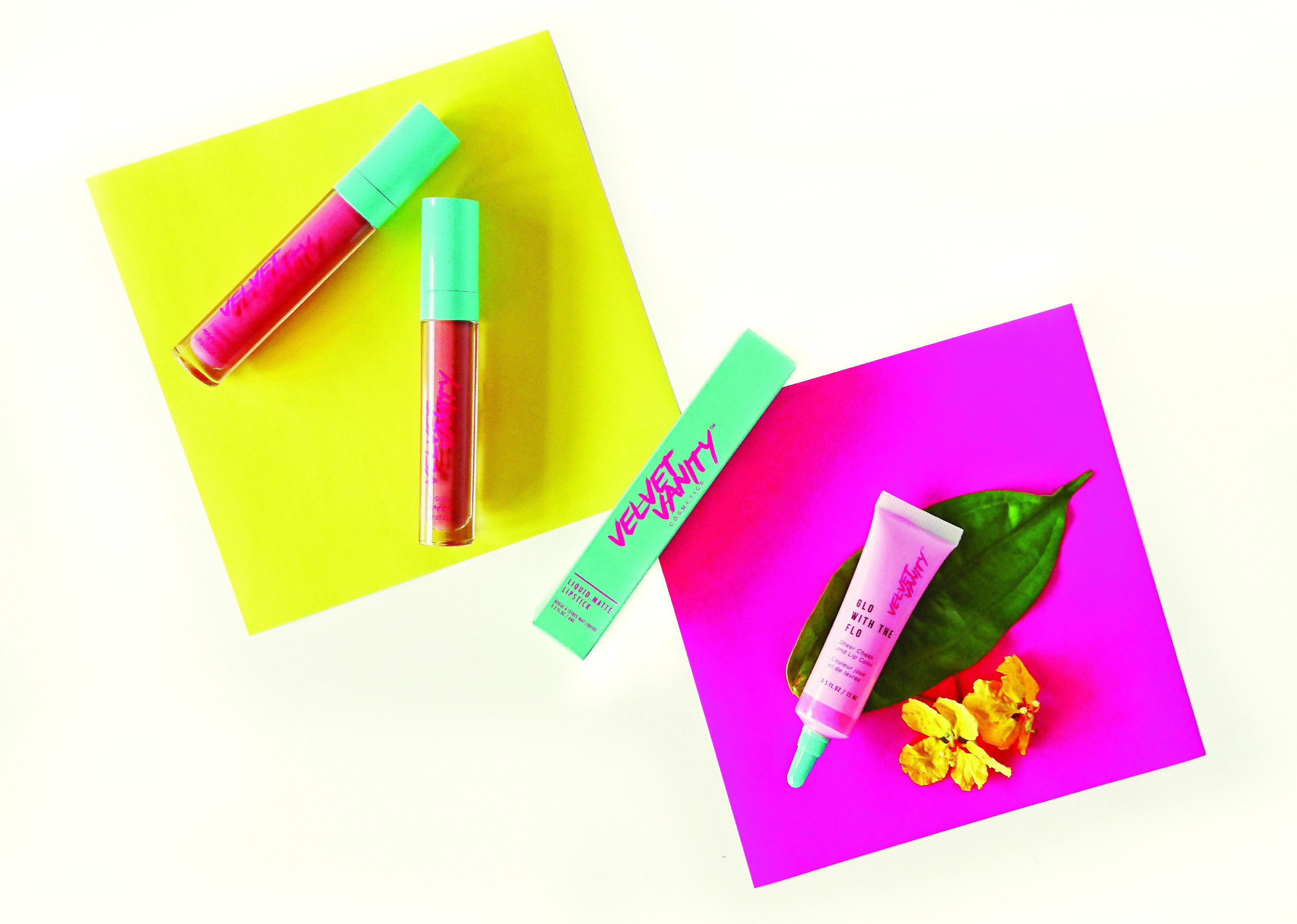 Transfixed on the lips – Velvet Vanity
Taking the country by storm since its launch in 2016 is their liquid matte lipsticks. Young brand maker Adlina Nadirah introduced her vegan cosmetics company to advocate for a healthier consumer society.
Forgetting your lipstick at home is not an issue because the Velvet Vanity liquid lipstick is long-lasting and not easily transferable. Catering to all skin tones, the cruelty-free liquid lipstick is notably lightweight on the lips and moisturising with vitamin E and C infused in the formula.
Kill two birds with one stone with their new collection, Glo with the Flo, a sheer cheek and lip tint suitable for on the go occasions. Available in 3 shades, the 2-in-1 liquid tint naturally gives off a dewy look with just a little dab on my cheeks and lips.
Price: Liquid Matte Lipstick (6ml) for RM59 & Glo with the Flo (15ml) for RM45
Where To Buy: Velvet Vanity website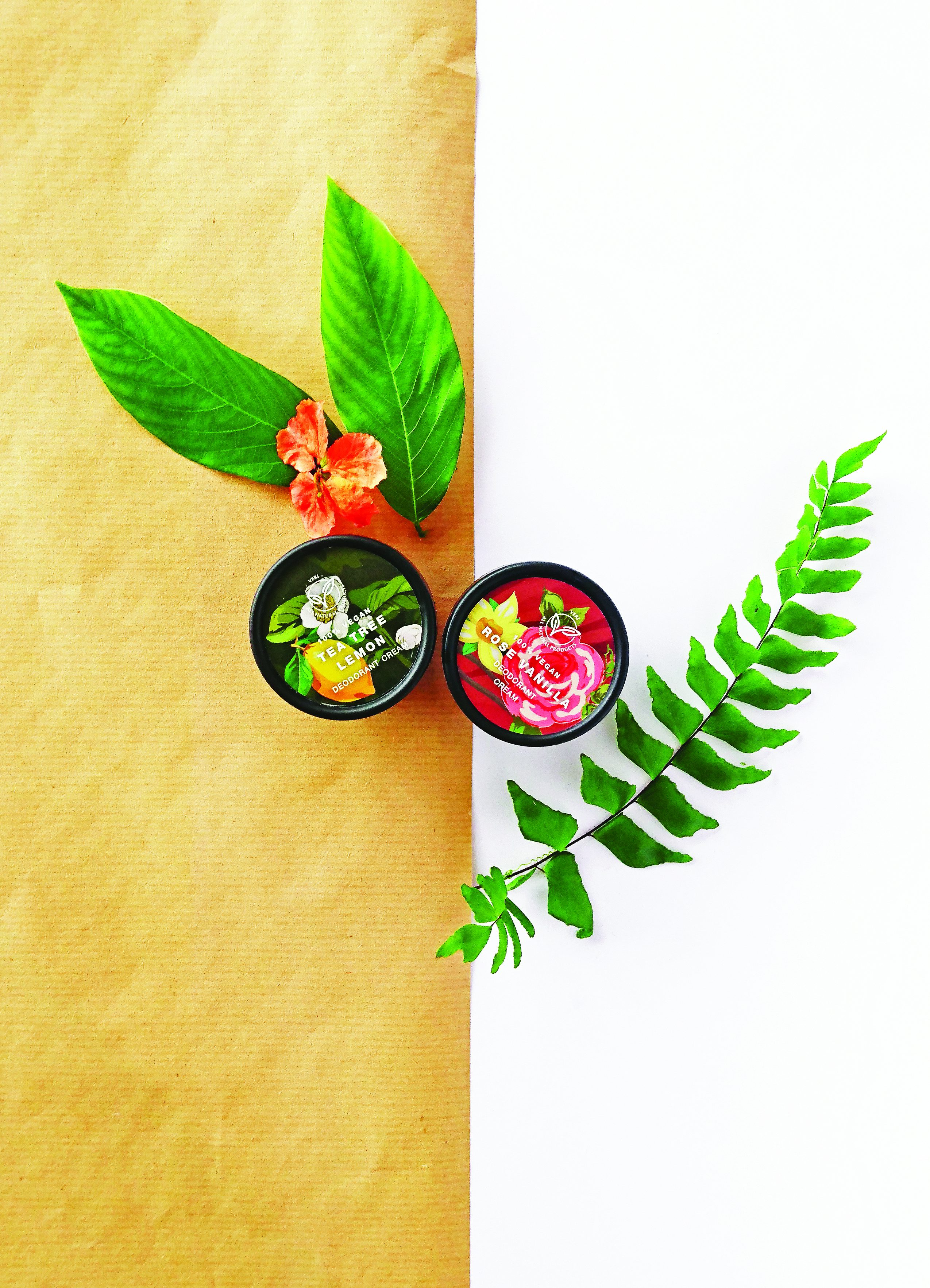 Making charms with underarms – Veri Natural
It all began when four fitness enthusiasts faced a similar lifestyle challenge in combating body odour with synthetic deodorant. Veri Natural is a brainchild of these men who wanted a natural deodorant that would actually last in the humid Malaysian weather.
Veri Natural is a plant-based product that is safe to use with no harsh chemicals. Every ingredient are carefully selected and tested to ensure an enduring glow from sweat and labour. Plus, it only requires a thin layer of application for a boost of self-confidence.
Rose Vanilla and Tea Tree Lemon scent are among my top-choices. The sweet mix of rose and vanilla essential oils contains natural antibacterial and antioxidant properties that can promote skin health while the refreshing lemon scented tea tree oil can brighten and tone the underarms.
Price: Deodorant Cream (30g) for RM49.90
Where To Buy: Facebook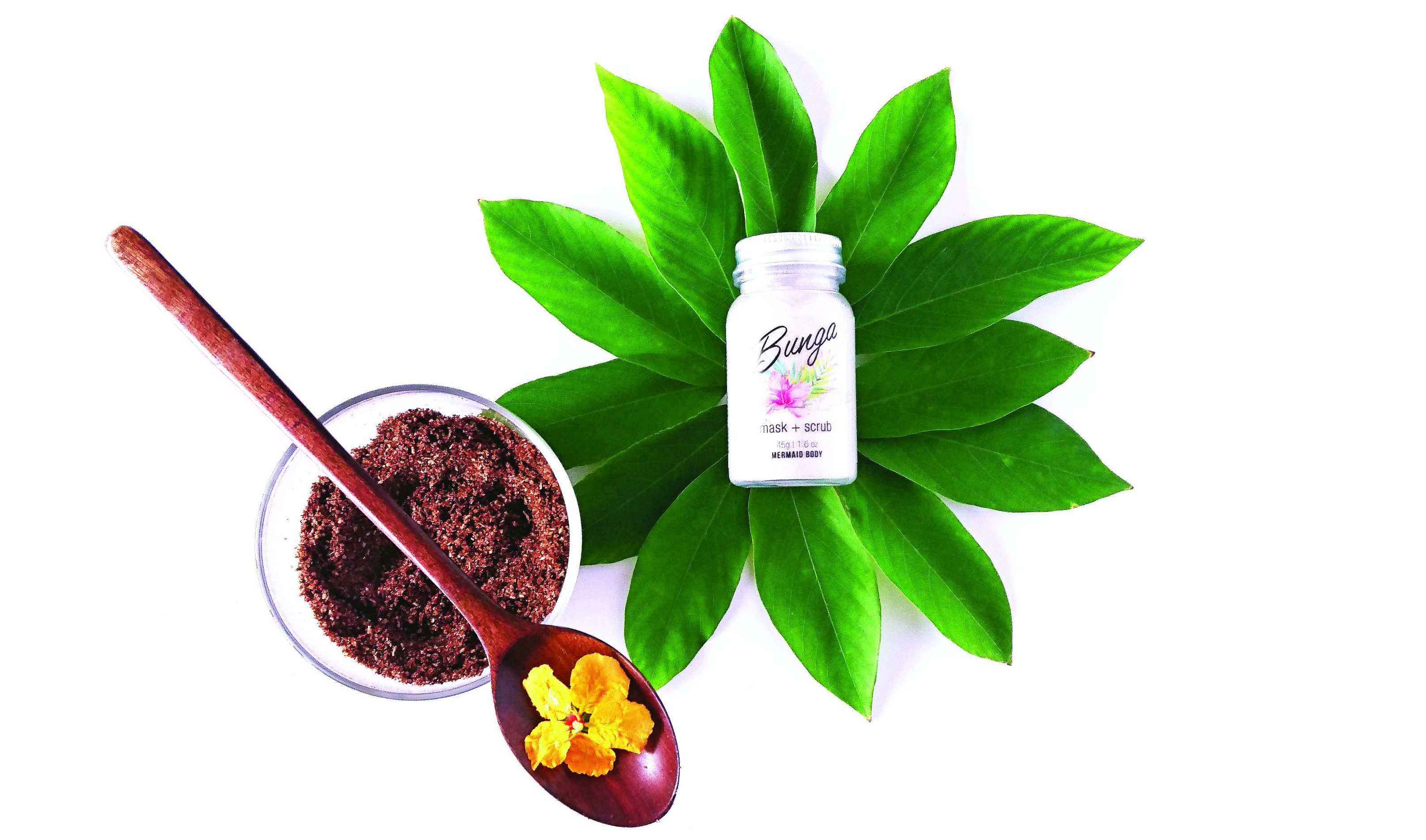 All right scrubbing rites – Mermaid Body
Based in Langkawi, Elliz Azhar and Jules McMillan are two besties that started Mermaid Body to create a brand that is endlessly inspired by tall coconut trees, pristine white sands and the bright turquoise ocean.
Truly local, Mermaid Body products incorporate the natural harvests of Malaysia. Coconut Body Scrub is made of pure virgin coconut oil that is anti-inflammatory and moisturising, coconut shells and sugar as well as sea kelp and algae extracts for vitamins and minerals.
Perfect after a sunny day out, Bunga Mask + Scrub is an ideal mask to bring in your travels as it contains jasmine rice for a cool and calming effect, hibiscus that is high in antioxidants, white kaolin clay for extracting impurities, aloe vera and pearl powder to rejuvenate your skin.
Price: Coconut Body Scrub (200g) for RM65 & Bunga Mask + Scrub (45g) for RM45
Where To Buy: Mermaid Body website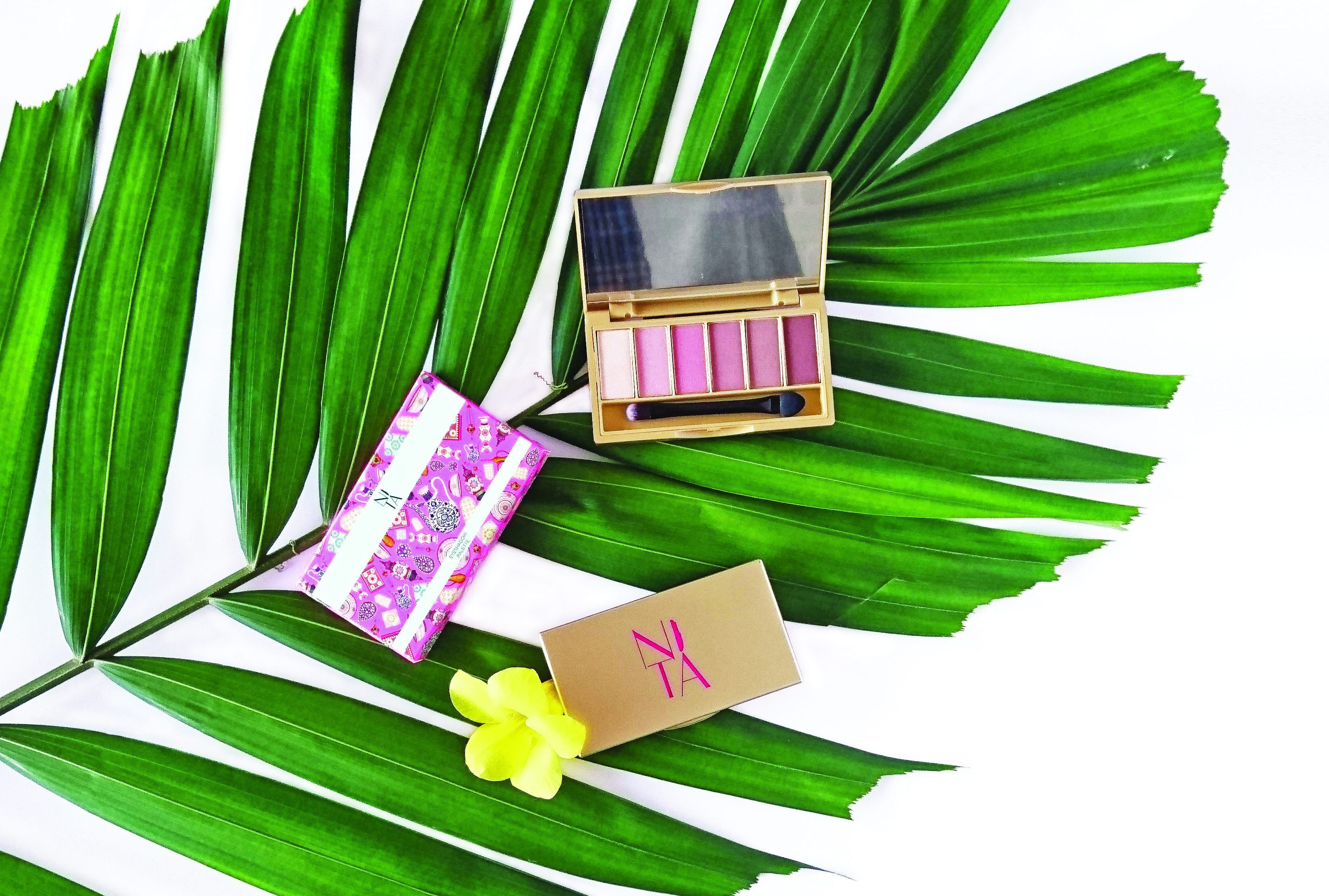 Casting eyes that entice – NITA Cosmetics
A childhood hobby that turned into one of Malaysia's most-sought out beauty brand is a dream job for the passionate Aznita Azman. Nicknamed as Nita, her cosmetic business debut is exciting as she shares her experiences and heritage in her make up line.
Vastly known for the Traditional Matte Liquid Lipsticks, NITA Turkish Eyeshadow set is also inspired from Nita's own experience. Her travel to Turkey is showcased in the palettes that are named Grand Palace, Turkish Delights and Spice Bazaar after the beautiful country.
Each palette comes in 6 highly pigmented shades that I also use it for contouring, highlighting and blush on my face. Grand Palace has a cold-grey tone suitable for a fun night out, Turkish Delights are sweet in warm pink shades while Spice Bazaar edges to a burnished earthly tone.
Price: Eyeshadow Palette for RM25
Where To Buy: NITA Cosmetics website