Fancy a hike and a superb view of sunrise or sunset? Well, head out to Broga Hill in Semenyih, a spot that is becoming quite popular among locals here.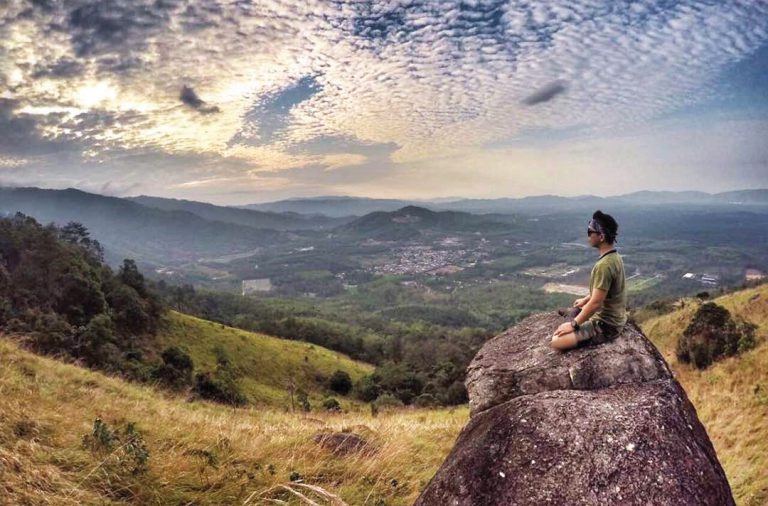 This 400-meter hill, surrounded with lush green hills of a tropical rainforest, is quite a joy to hike during a quiet weekday morning where one can climb at their own pace.
The hike while steep is relatively easy, taking anywhere between 20 and 45 minutes to reach the highest peak depending on one's fitness level, or photo stops.
From the peak, visitors get a spacious view of the plains, coated by a mixture of rainforest, oil palm plantations, villages and towns, along with distant mountains.
After the refreshing hike, chill out on a picnic and enjoy the view. Travellers can be a bit daring by exploring the lush rainforest and watch local wildlife but it's best that local authorities are informed about your whereabouts.
If you're looking to spend the night there, Broga Bliss Eco Garden would be an ideal place to stay. It takes less than 10 minutes drive from Broga Hill and is situated on a relaxing eco-farm overlooking beautiful scapes of hills and mountains. The place also has organic fruits farm and flowers surrounded by greenery. Broga Bliss is big enough to cater to smaller or larger groups.
How To Get There
It takes about 40 minutes drive by car or taxi from Kuala Lumpur. By bus, travellers can hop on RapidKL that head to Seremban. The entrance to the hill is before Broga town if you're coming from Semenyih.
What To Eat
There are two famous grill fish restaurants in Broga which is a must-try for first-time visitors. There are also lots of other restaurants and stalls if travellers fancy some local delights.
This article first appeared in GOASIAPLUS Asean Guide in 2017. ASEAN Guide is a collaboration with AirAsia to promote places for travellers in Southeast Asia countries from how to go, where to stay, what to do and eat.