Tokyo is a land of contrasts; Asia's fashion and high-tech capital with a culture firmly rooted in the old than any other. Follow this roadmap to endless shopping in Tokyo that goes beyond green tea Kit Kats and Hello Kitty knick knacks, guaranteed to satisfy the shopaholic in you.
DAIKANYAMA & NAKA-MEGURO | Vintage Goldmines
DAIKANYAMA T-SITE
The old keeps coming back, in new forms with every passing year and never is this more apparent than in Daikanyama and Naka-Meguro, a prefecture of an unfathomable collection of independent boutiques and vintage shops, restaurants and cafes along the Meguro canal. One architectural masterpiece inspired by such is Daikanyama T-Site, touted as the 'best bookstore in the world' featuring a T-shape latticed façade on the outside and a hipster haven of well-curated books, a café-lounge with shops selling cameras and vinyl. It is also equipped with a hotel, hospital, restaurant & cafe, making it an all-in-one hipster building of your dreams.
J'ANTIQUES
Opened in Megoru-ku circa 2005, J'antiques sells chic vintage American menswear, womenswear, military wear, antique accessories including fabrics and buttons, paper goods, tableware and furniture dating from as late as the 1950s and as early as the 1800s. Immerse yourself and be inspired for your next signature piece among the choice of denim, knitwear, jackets and beyond, all stacked highly and tightly throughout the floor which is divided into three sections – secondhand and accessories, vintage menswear and vintage womenswear. When you're done shopping, stroll along the Meguro canal which is lined with cherry blossom trees that burst into bloom each April.
SHIMOKITAZAWA | A Metropolitan Bohemian Village
RAGLA MAGLA
The spirit of the hippy era penetrates every nook in Shimokitazawa – a relaxing bohemian paradise with narrow streets that discourage cars and large buildings and dotted with cafes, clubs and unique blend of novelty shops. Ragla Magla is a bric-a-brac backpacker's budget-friendly store that will remind you of a psychedelic rendition of the movie Pulp Fiction, selling blazers, duffle coats, denim jackets, vintage t-shirts, plaid shirts, accessories and paisley everything for only 990 yen. Both men and women can enjoy coordinating their outfits here for a look you can never find at any major retail outlet back home.
EHIMADE
Another shop worth visiting, despite being part of a larger chain, is Ehimade. The name Ehimade is actually a combination of two words: "Ehime" and "made". Together, they form the clever name of a shop that sells artisanal products from Ehime Prefecture, most notable of which is the imabari towel, the greatest towel in the universe. If aliens are indeed visiting planet earth, your best chance to see them is in an Ehimade shop picking up some towels for their interplanetary travels. As the list of laudable imabari towel attributes is quite long, let me just say that their absorbency level is next to none. When dropped onto the surface of water, the towels must sink within five seconds.
HARAJUKU AND AOYAMA | Tokyo s Kawaii Capital
ALICE ON WEDNESDAY
Forcing you to crouch through a small door, Alice on Wednesday transports you on a magical journey through 3 floors packed with Alice-themed goodies. The first floor features snacks such as fruit-flavoured popcorn, cute "Drink Me" bottles (filled with cider) and an assortment of cookies. The second floor mimics the lush gardens of the Queen of Hearts, filled to the brim with quirky Wonderland accessories like bags and necklaces. The 3rd floor depicts the Mad Hatter's Tea Party, where you'll find the iconic Cheshire cat smiling at you selling larger accessories and books.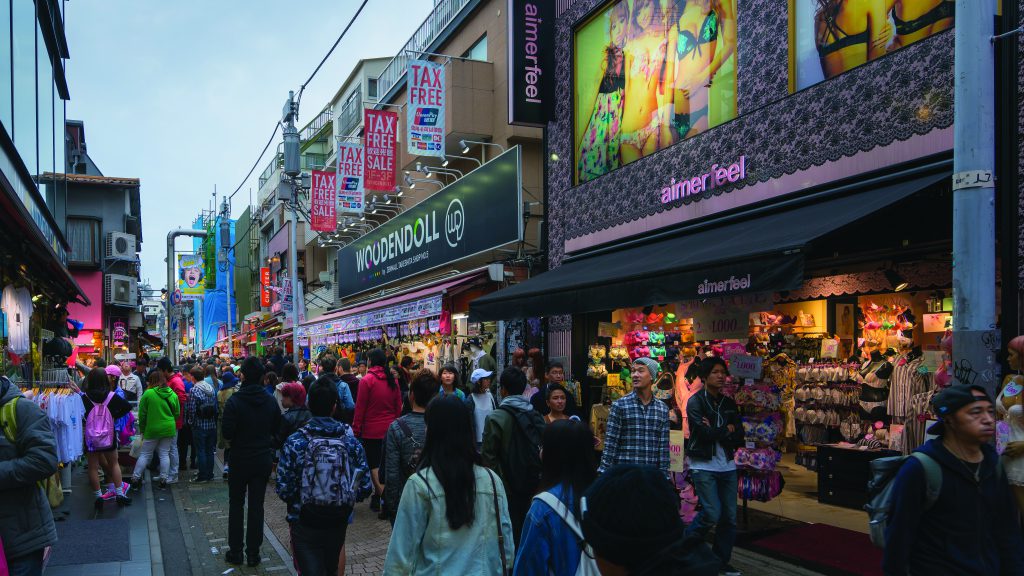 ORIENTAL BAZAAR
If you're planning on buying cheaper kimono/yukatas, save your money for the Oriental Bazaar. Conveniently located in Harajuku, it isn't your typical souvenir shop with tacky products. You will find an amazing range of high quality and unique things available across three levels of shopping. Every cup, keyring, magnet and piece of crockery you can think of is there and displayed beautifully throughout the store, with polite and attentive staff to assist you. The second floor features expensive antiques and authentic beautiful kimono. This is the place to purchase cool and beautiful knick knack and souvenirs.
AKIHABARA | Electric Town and Anime Capital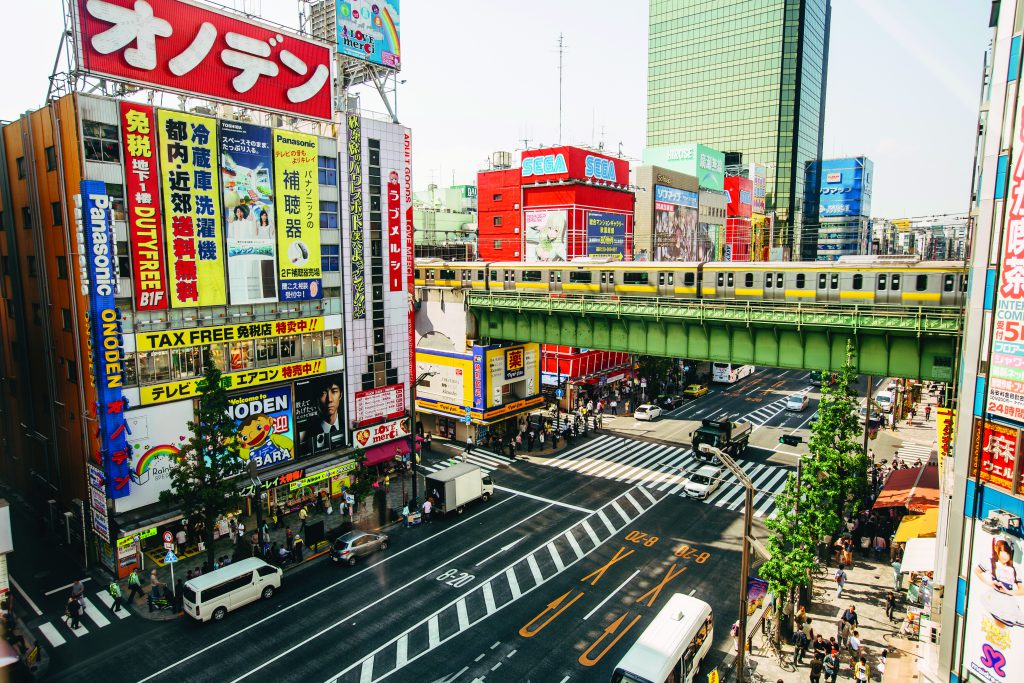 DONKI HOTE (Don Quijote)
Donki is not only a shop in Akihabara, but also a chain store famous for selling nearly everything from groceries to piercings to electronics to costumes at a discounted price. While there are Donki shops all throughout Tokyo, the Donki in Akihabara is special because it houses the AKB48 Theater, with live performances 6 days a week. Even if you're not into AKB48, Donki is one of the best things to do in Akihabara, since it has one of the highest concentration of pop culture in Tokyo.
KIDDYLAND
Kiddyland is a Japanese anime merchandise store that's great for starting or expanding your anime merchandise collection or souvenir shopping. Let your inner child run free by browsing from speciality articles to character items, gadgets, stationery to an immense variety of toys. Kiddyland has different sections densely packed with merchandise for your selection, from Pokemon, Gundam, Disney, Hello Kitty etc.
Words by Doreen Soosai