At the height of a four-storey building, Saloma Link is more than a pedestrian walkway–it bridges the new and old regions of the magnetic Kuala Lumpur.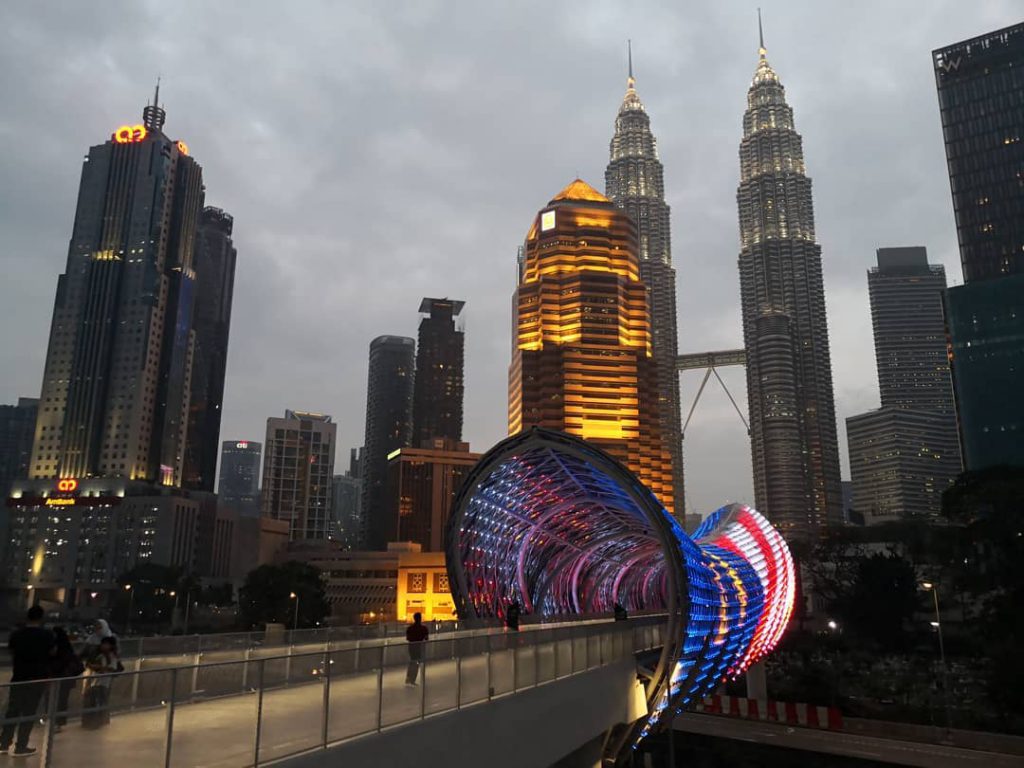 As shiny and futuristic as Kula Lumpur City Centre (KLCC) is, there lays a village frozen in time across the Klang River and restless Ampang-Kuala Lumpur Elevated Highway. The periodic Malay settlement, Kampung Baru, is now connected by Saloma Link to the core of KLCC.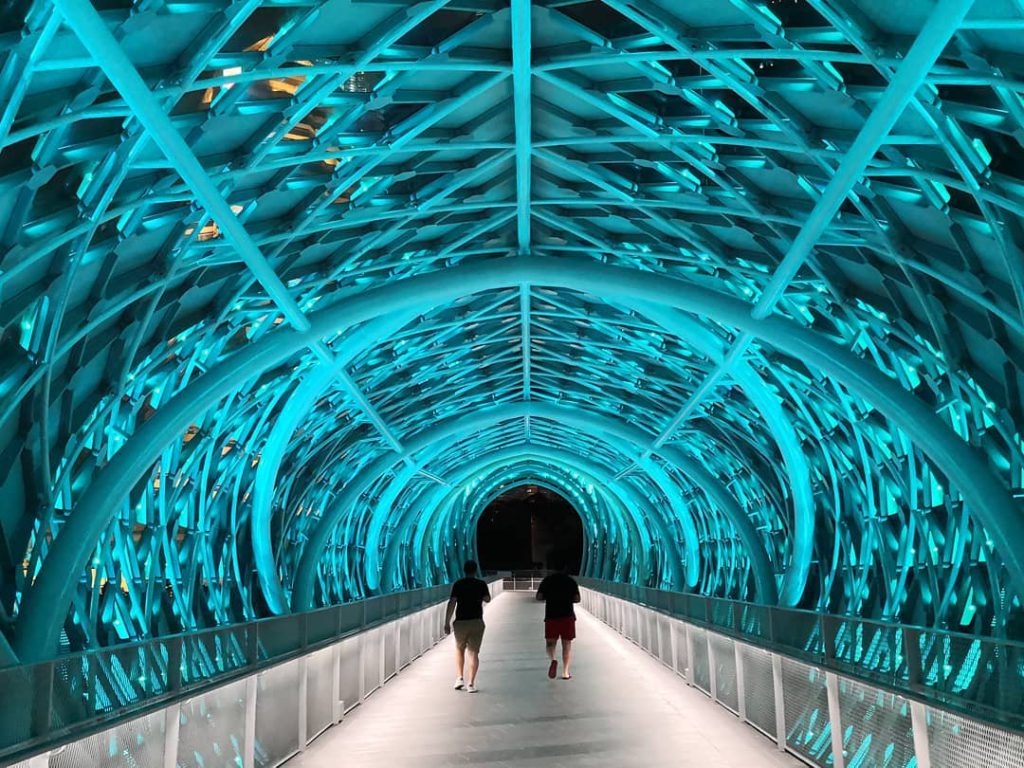 Saloma Link stretches 370m long, starting about 100m from the Kampung Baru LRT station and all the way to Lorong Saloma, a small road situated next to Menara Public Bank.