The east coast has a "national scenic area" for the island in the Pacific Ocean. Known for having the best food in the world, Taiwan is not short in its natural landscape as well.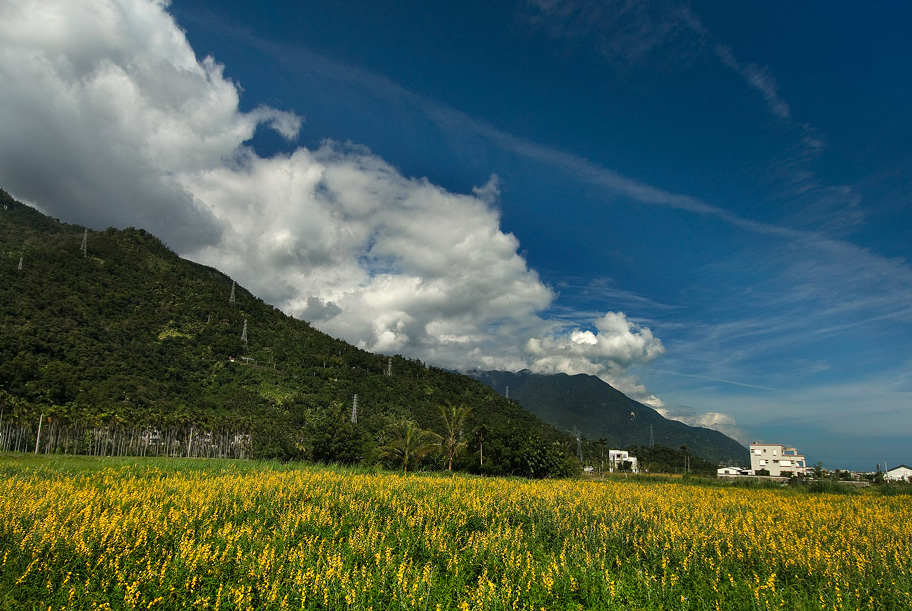 Blanketed by central mountains, the east coast stands apart from its north and west counterparts; it is less populated, untouched and naturally diverse for a rich ecological experience.
East Rift Valley National Scenic Area invites one to cycle in the vast expanse of greenery, take a dip in the hot spring, enjoy the local's authentic fragrant tea and explore the magnificent valley.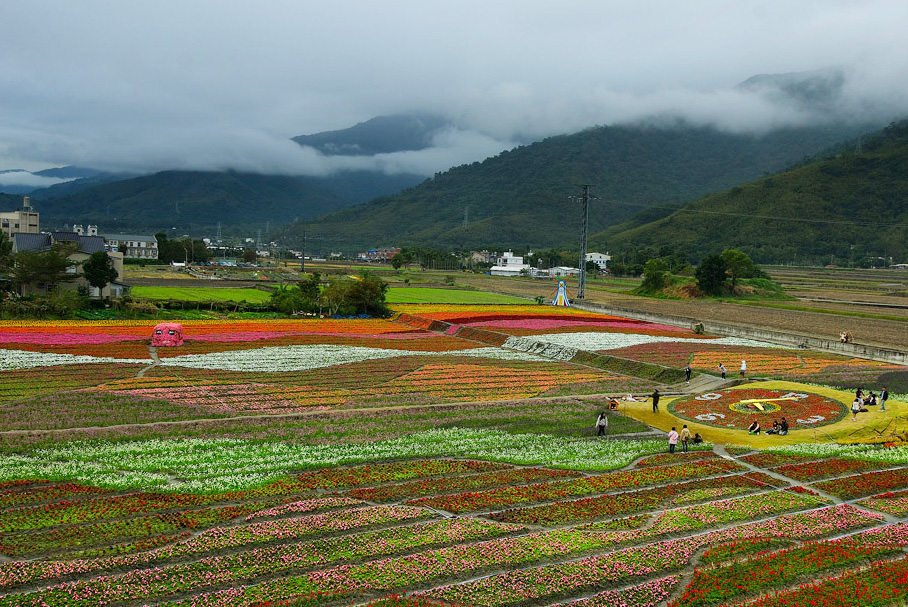 The entire area encompasses 138,386 hectares which stretch from Mugua River in adjacent Hualien to the north of Taitung City. Also named "a land of milk honey", the valley is coloured with fields of rice, daylilies, pomelos, sugar apples and tea plantations at sight.
How To Get There
There are several ways to get to Taitung. The fastest way is to fly domestic from Taipei Songshan Airport to Hualien Airport. As Taiwan railway is well-connected, travellers can travel by train to Hualien from Taipei Main Station.
Day 1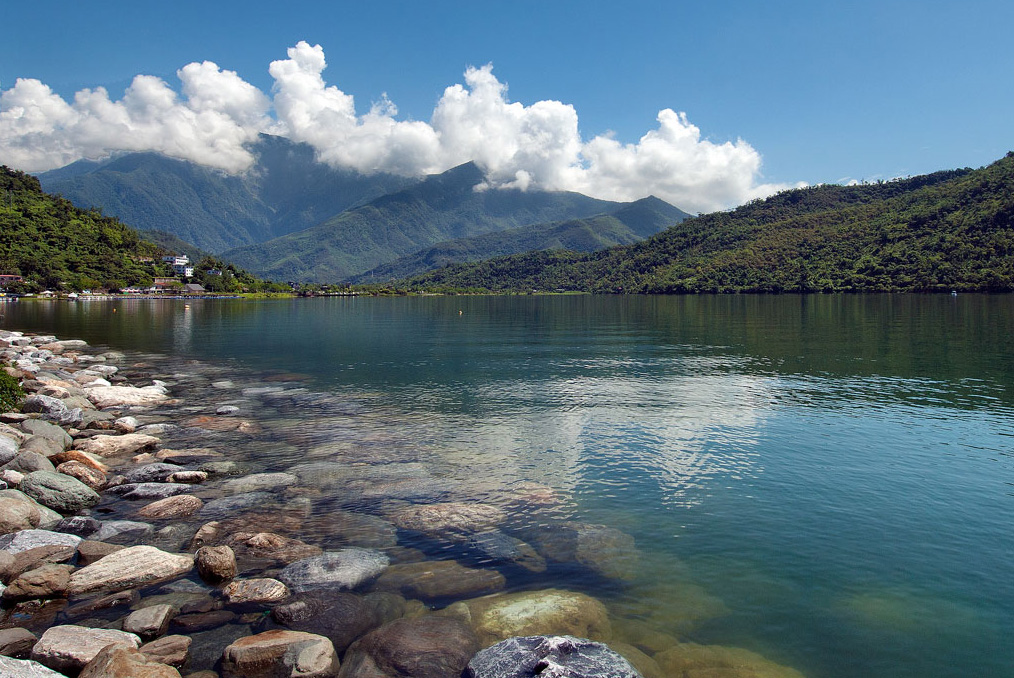 Liyu Lake
Located at the foothill in the southwest of Hualien, the largest lake in eastern Taiwan is also fondly known as Carp Lake. The track around the lake is 4 kilometres long for visitors to cycle (bicycles for rent) or enjoy a scenic stroll.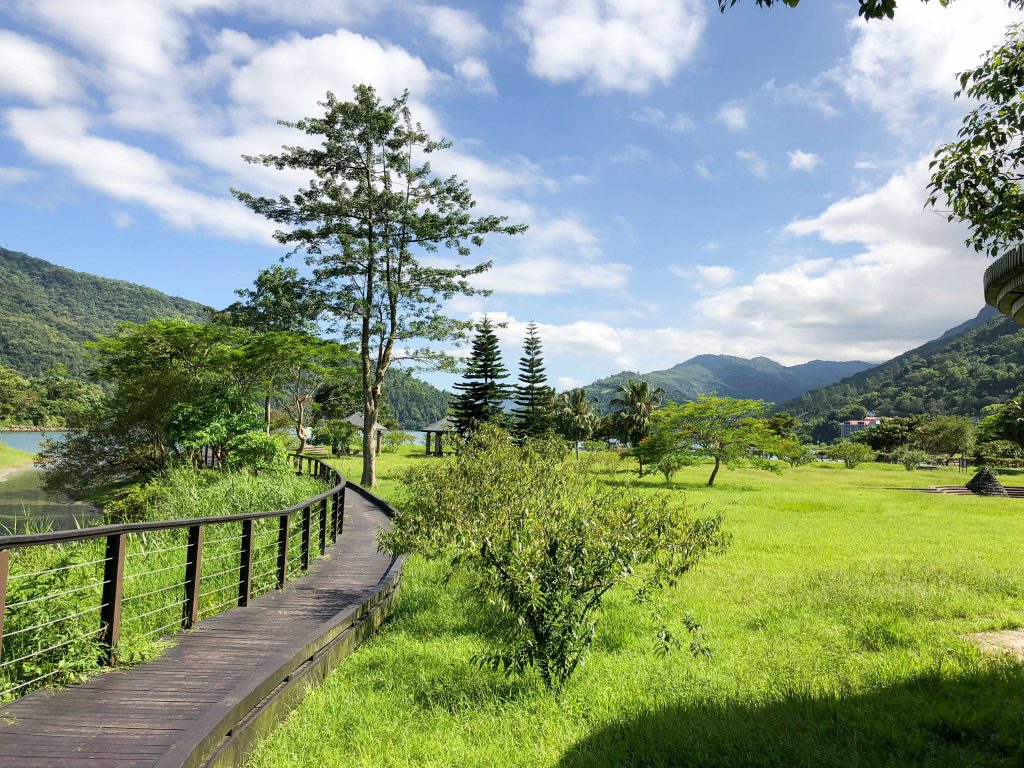 Once in a while, paragliders take off from Mount Liyu and add liveliness to the tranquil area. Camping and picnic are also popular around the lake. Visitors young-at-heart can engage in the lake's water sports from paddle boats and kayaks.
Getting there: From Hualien Train Station, take Hualien bus 1139 or Taiwan tourist shuttle bus Route Hualien 303 and alight at Liyu Lake Visitor Center stop.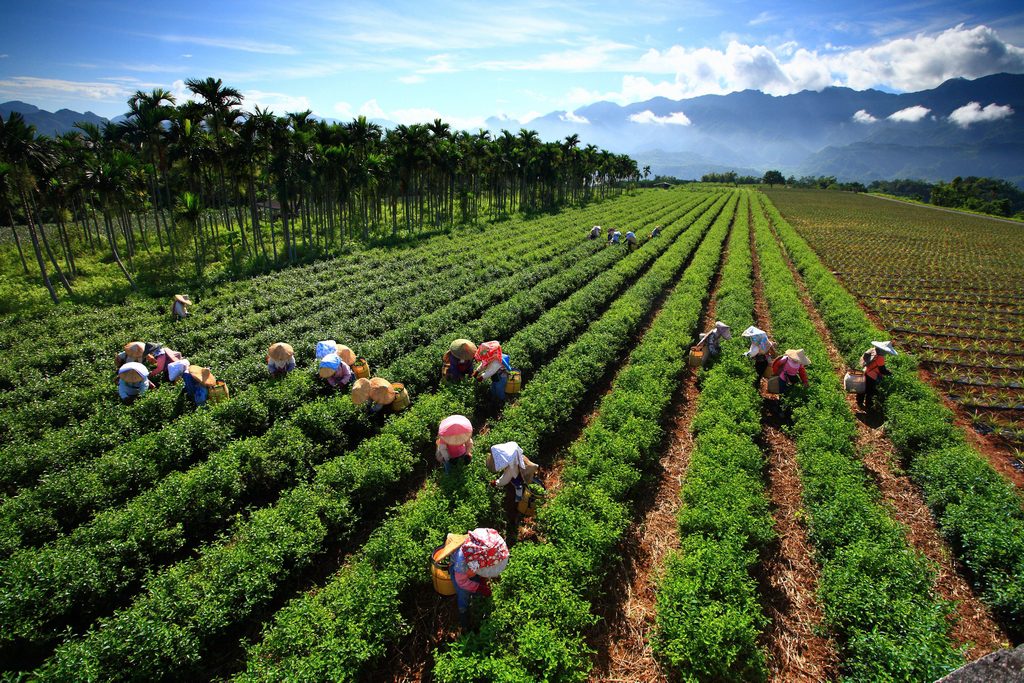 Wuhe Tourist Tea Plantation
Taste exquisitely fragrant tea of the Wuhe Terrace that is famous for its oolong tea, including qingxin oolong tea, jinxuan tea, and jade oolong. Local plantation families cultivate their own tea based on their distinct tea production methods before selling it. Visitors can observe tea leaves being picked, dried and cared for at the plantation centre.
Getting there: Take Hualien bus to Wuhe stop.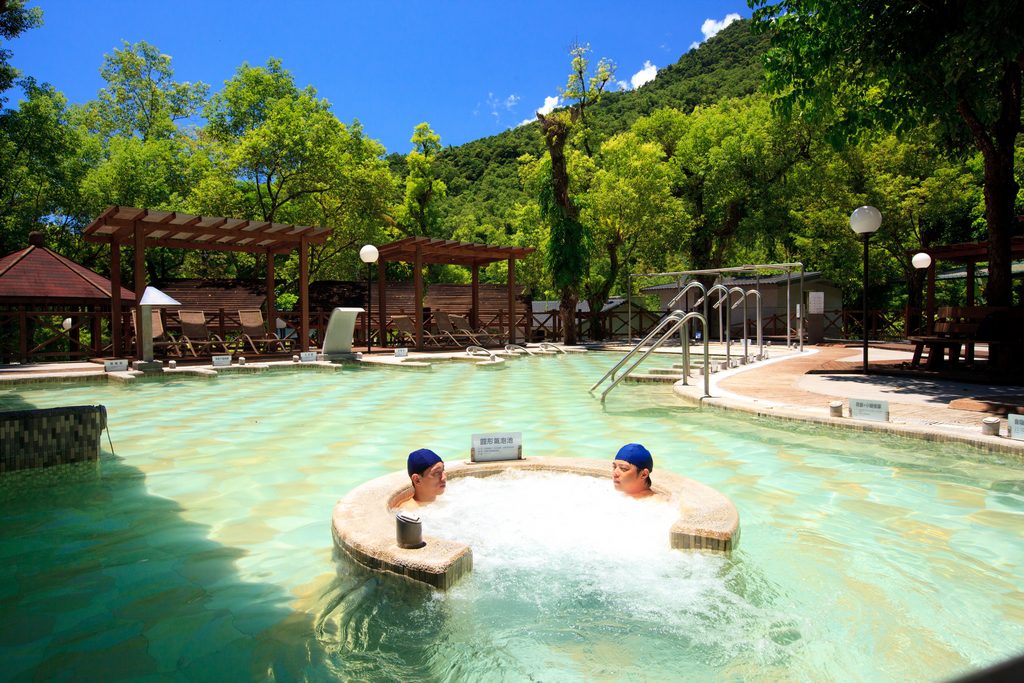 Ruisui Hot Spring
First opened in 1919, Ruisui was built by the Japanese colonials for their culture in hot-spring soaking. Today, visitors are welcomed to the public bathing area and Japanese-style hotel at Ruisui. The bathhouse is equipped with wood and porcelain tubs for families or pools for a large group of travellers.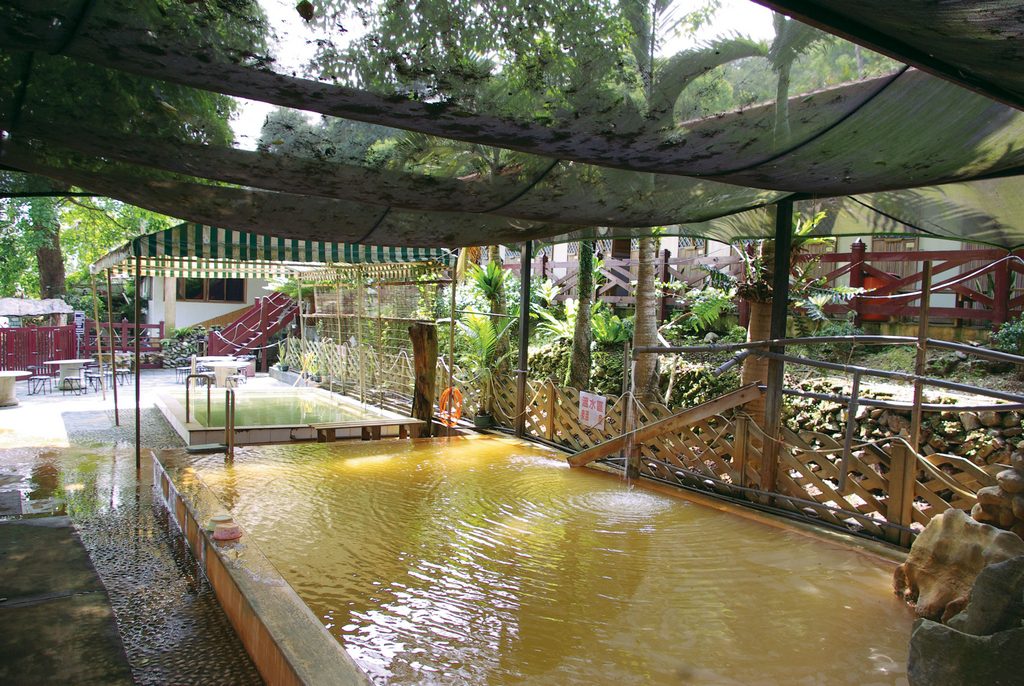 It is the only carbonate hot spring in Taiwan that is yellow in colour. The spring water is extremely rich in iron and it oxidises when in contact with air, causing a yellow tint from the chemical reaction.
Getting there: Take a bus bound to Hongye and alight at Ruisui Hot Spring stop. By train, get down at Ruisui Railway Station and catch a bus there.
Day 2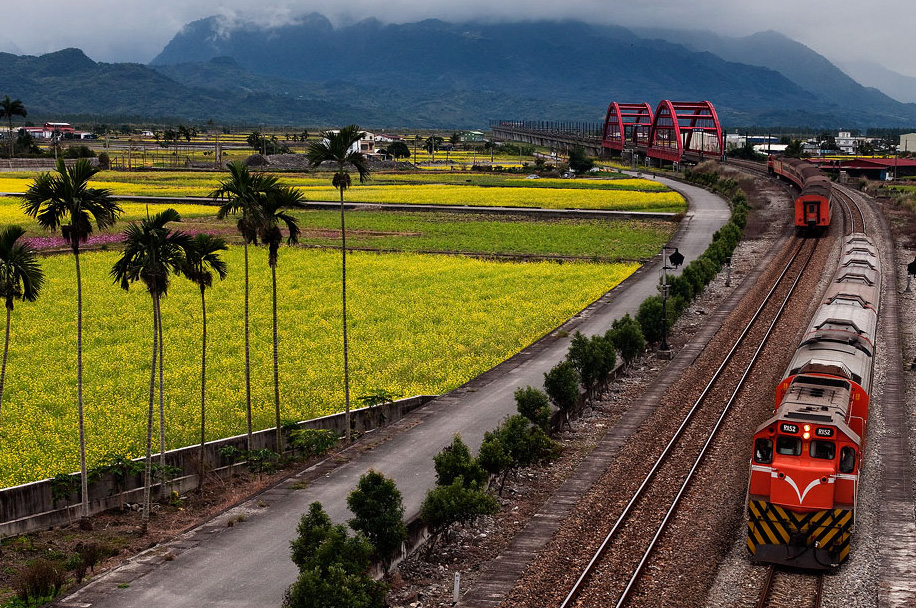 Kecheng Railway Bridge
The bright red iron railway bridge across green rice fields with mountains in the background has encouraged tourists to add this stop to their Hualien itinerary. Even viewing from afar, visitors can appreciate the slow-paced and calm lifestyle of Yuli Town. Pedestrians are prohibited to climb up the railroad bridge for sightseeing and photography.
Getting there: Take a train to Yuli train station and rent a scooter to get around Yuli town. Scooter rental is available outside Yuli Train Station.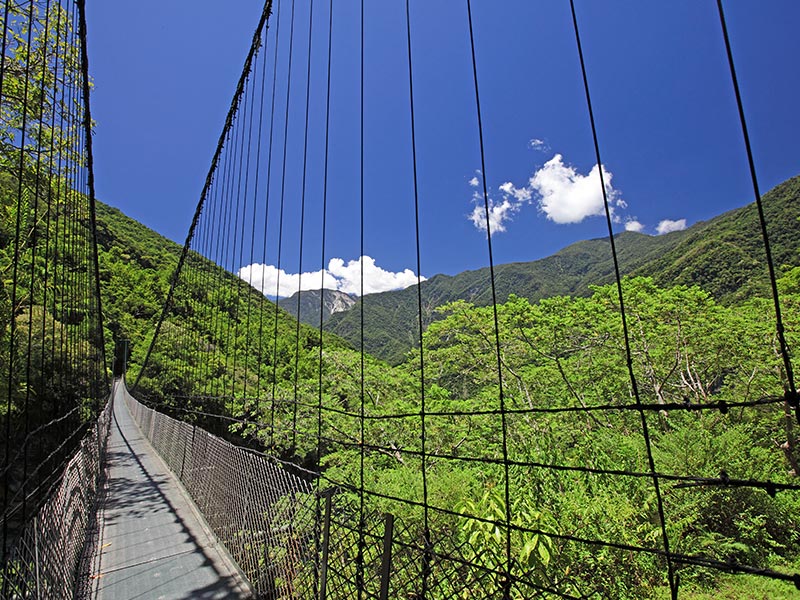 Walami Trail
As part of the Yushan National Park, Walami Trail is accessible for visitors to enjoy a short easy hike to the suspension bridges and see the Shanfeng Waterfall. A regular pace will take you around 1 and a half hour to the waterfall.
For a longer and in-depth hike, travellers will need to get a permit at Nan-an Visitor Center to traverse the 13.6km uphill journey to overnight at the Walami Hut.
Getting there: Take a train to Yuli train station and rent a scooter to get to Nan-an Visitor Center. Scooter rental is available outside Yuli Train Station.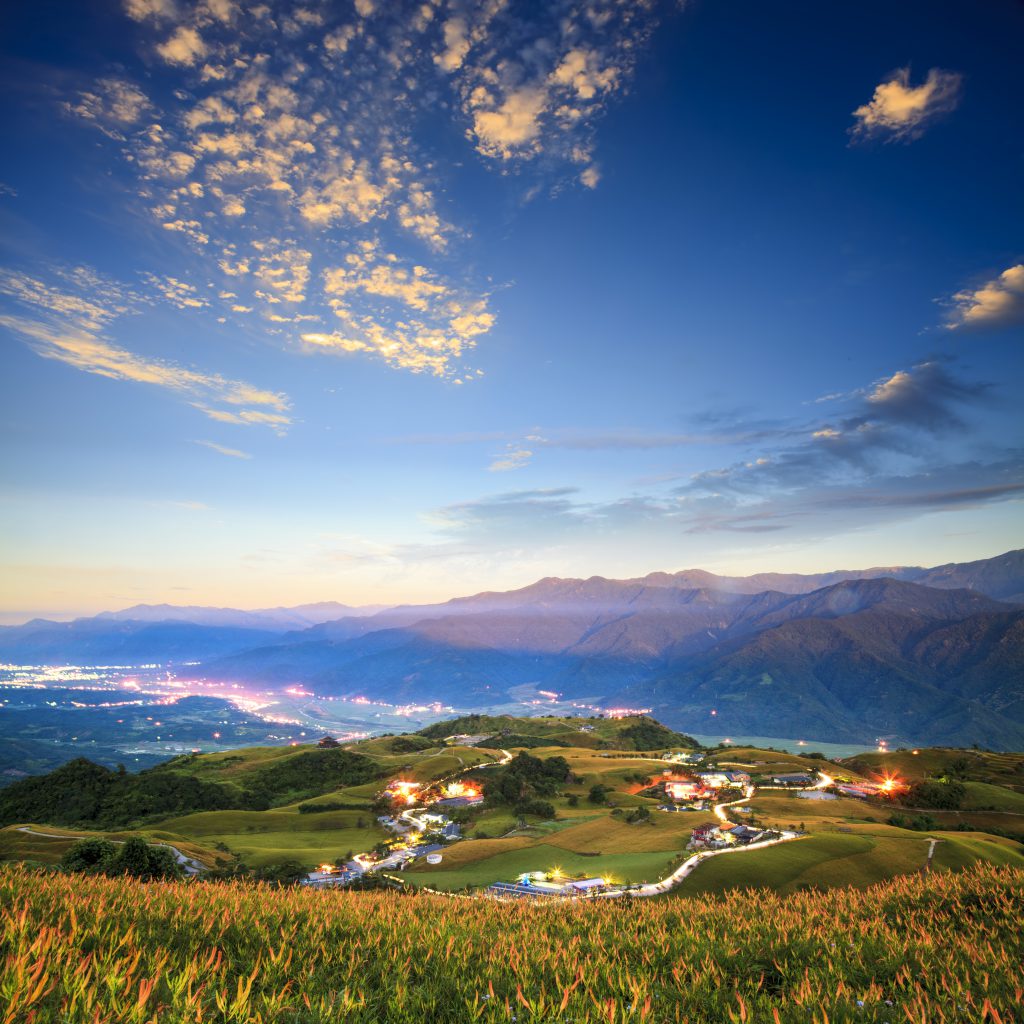 Sixty Stone Mountain (Liushidan)
The picture-perfect scenery in the whole of Taiwan lies at Sixty Stone Mountain. Yellow Daylily blooming season happens from August to September each year and when weather permits, the sunbeam glistens over the mountainscape from 3pm to 5pm–mesmerising photo enthusiasts and travellers alike.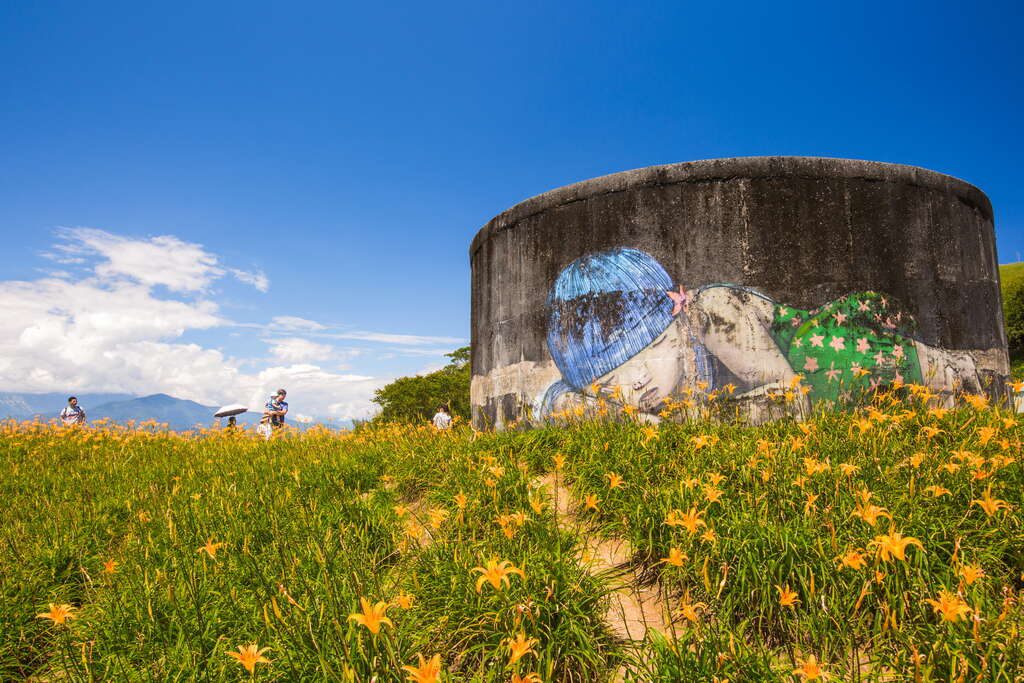 The rolls and rolls of blooming flowers is a spectacular sight to catch from Wang You Ting (literally translated as the worry-free pavilion) in the day. Nightime calls for clear stargazing at Sixty Stone Mountain.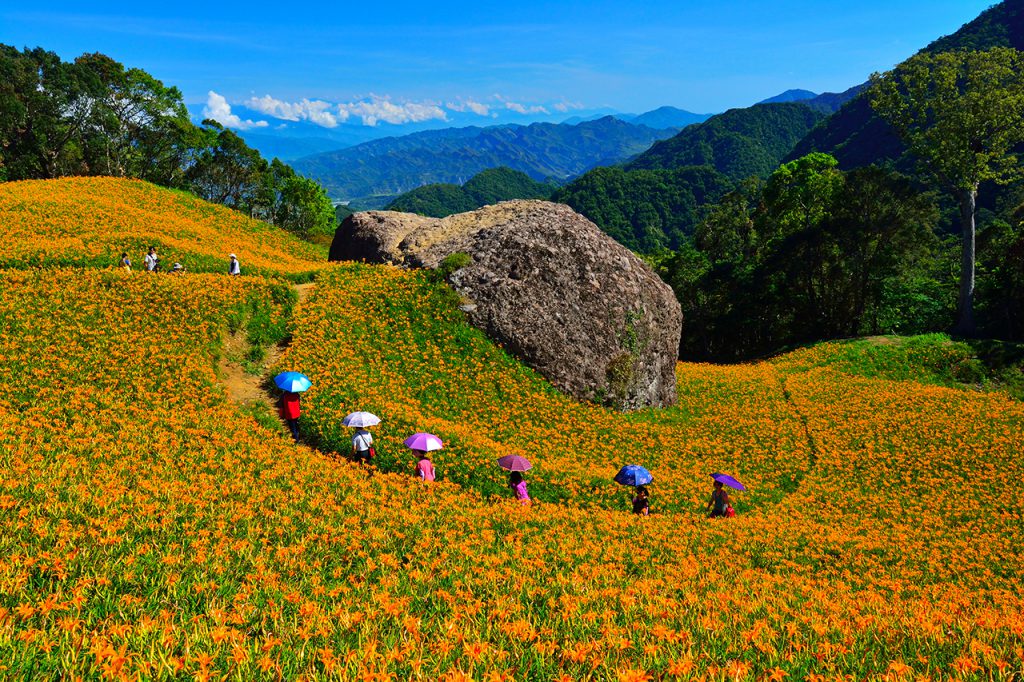 Getting there: Rent a car to reach there. Enter from Zhutian Village at 308.5-km marker on Provincial Highway 9. When going downhill, follow the signs towards Amei River or Dongli Village. There's only one-way to go uphill and downhill.
Text by Jessy Wong • Photos from Taiwan Tourism Bureau