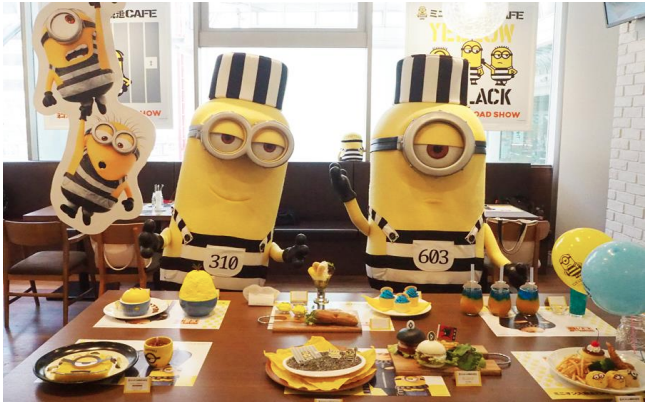 C'est banana! If you can't afford to fly to Japan for the viral Minions Café, there's one coming right up in the tropical island of Singapore for a limited time.
Universal Themed Café
Minions Café inspired by Despicable Me 3 has garnered over 173,000 guests across 5 branches in Japan and it will be their first venture outside the land of the rising sun. Faithful patrons can finally dine in the adorable food and beverages concept that are based on the movie in Singapore. It will hard for diners to dig in especially when the food presentation is so pleasing to the eyes.
Limited Edition Official Merchandise
The café also sells exclusive Minions Café goods that are not available elsewhere in the world to be purchased with Despicable Me 3 merchandises. The Blu-ray and DVD of the movie can also be found in the store so what are you waiting for?
Minions Café pop-up period is from 23 November 2017 till 31 January 2018 from 11am to 9pm everyday.
181 Orchard Road, Orchard Central, Singapore.