BEST STAR RESORT
The location of this hotel can't be beat. There is a lovely pool for cooling off right on the beach. The attached restaurant Sunset Grill is excellent. The hotel is situated right on the center of the beach. You can catch a sight of street life right on the side. Very close but not disturbing. We had problems with the AC but immediately got a new room without any fuzz. Good helpful staff. There is also a decent breakfast to start off the day.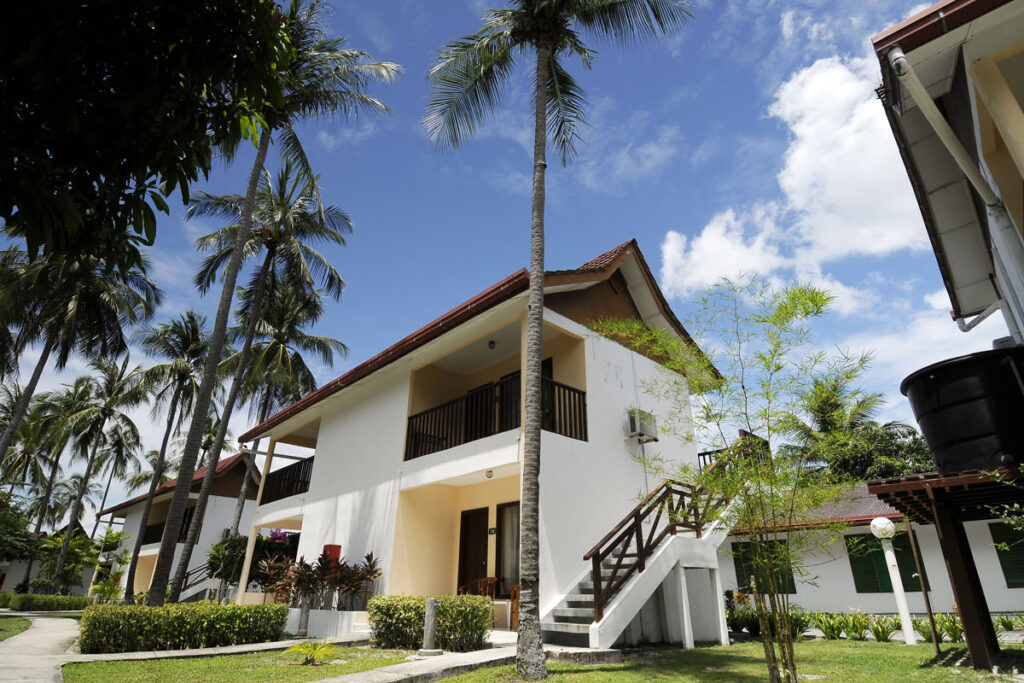 MOHSIN CHALETS
This is the place you want to stay in Long beach! They have the best and friendly staff on board! Great view, because the location of the chalet is a bit higher. Most of the room offers a sea view, very breathtaking! This chalet also provide package for snorkeling and foods. They have restaurant at the reception counter, from what i surveyed, their restaurant have the cheapest price on the island and the most delicious one.
BILLABONG SCUBA
Try enjoying the scenery of Mabul in front of their platform view. You can wait for the sunset at the platform also. Even though it's a budget lodge, it also fit for couple, family and group. It is a great family homestay place right on the water's edge. It is a very relaxing stay with friendly staffs here. Rooms were basic but clean and tidy. Three substantial meals a day plus drinks were provided. Decent boats for local diving and Sipadan. No problems getting permits to dive.
BAGUS PLACE RETREAT
Bagusplace is in a real wonderful location and also a real deal. Just jumping from the jetty you can snorkel with thousands of fishes. We also swim with a couple of turtles during last days, exceptional. Houses may need some renewal; I wouldn't anyway change the concept. I'd like to be inside the forest respecting the nature. It is not a normal resort; it is more like being inside the island and with the island itself.
MALIBEST RESORT
This hotel is right on the beach with a pool. Location is great. Rooms in the main building are very big and always clean. They supply tea and coffee in the rooms. One thing that would make them more money on the bank is add a restaurant/Cafe that serves breakfast. The beach maintenance at this resort is excellent. We can find all tourism related services at this place. You just need to bargain a little.