Calling out all creatives: have you ever experience when you run out of ideas for your next photography project? Still haven't find inspiration on what to paint? Are you currently having writer's block? If you're secretly in the lookout for a quick escape from the hullabaloo of the city and searching to explore somewhere which is more calm and relaxing where you can in return get in touch with your artistic side again, this list of inspiring places around Klang Valley can definitely help you.
MERCHANT'S LANE, JALAN PETALING
Heavily influenced by the old towns of Malacca and Penang, Merchant's Lane cafe is rather open, airy and quite pleasing to the eye. The rattan chairs, peeling walls and potted plants will slowly give a sense of nostalgia to help you reverse back to simpler times and relax. It is located on Jalan Petaling, in Chinatown, Kuala Lumpur.
KOTA DAMANSARA COMMUNITY FOREST PARK, PETALING JAYA
You really don't need to go far from the city in order to be able to hike in a forest and enjoy a bit of greenery, because there's such a place located right here in Petaling Jaya. The forest reserve is rather over 800 acres and is a definite haven for flora and fauna. It is also a perfect setting for mountain biking, canoeing, bird watching and photography. It can be accessed easily from Section 10, Kota Damansara.
LAMAN SENI 7, SHAH ALAM
Truly one of the many hidden gems right here in Selangor, the self-styled #lorongbelakang is the long alleyway that is made of with creative art pieces painted on the walls and ground. The #lorongbelakang was collaboration done between young artists and the Shah Alam City Council (MBSA) in an effort to turn the back lanes into attractions. This particular lane can be found between Jalan Plumbum Q7/Q and Jalan Plumbum R7/R.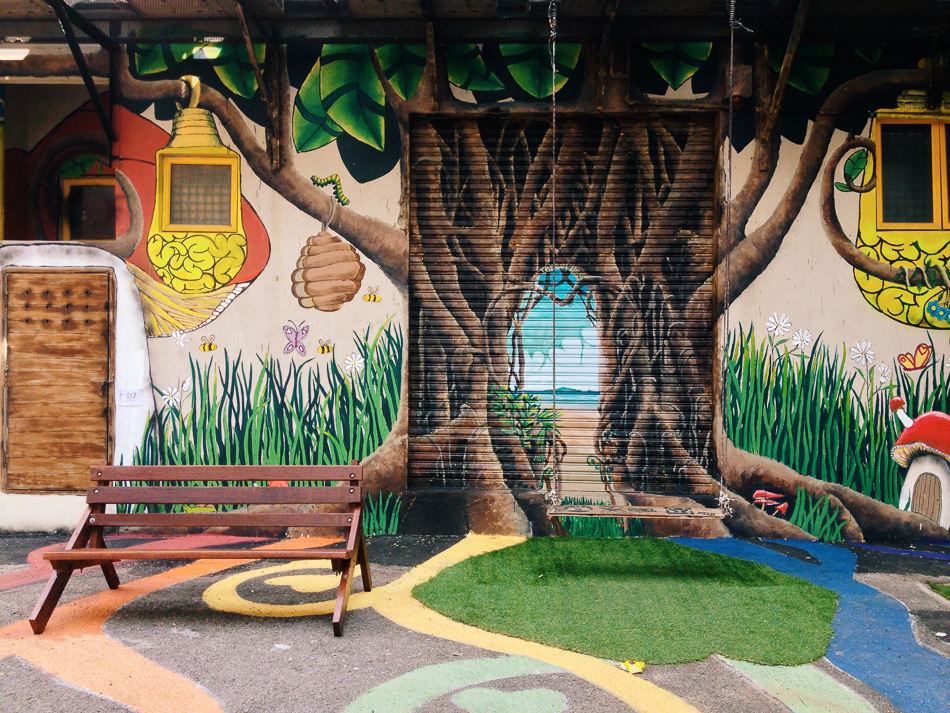 VCR, BUKIT BINTANG
With floor-to-ceiling windows and wooden paneled floors, this rather contemporary coffee house is the perfect place for brunch lovers. The two-floor café is quite spacious, but it also creates a cozy spot where you can drink a cup of coffee and read a book. Just off Jalan Pudu, the café is located on Jalan Galloway.
SHALINI GANENDRA FINE ART, PETALING JAYA
SGFA is truly a real eye-opener, presenting an impressive range of art and design for contemporary collectors, including art, furnishings, bespoke ceramics, jewellery and textiles. Contemporary, yet still exudes classy, it's not just the art on display that really helps to inspire visitors, but the whole environment there as well. The gallery is located off Jalan 16/7, along Lorong 16/7b.