"Gyeonggi" means the area surrounding the capital in Korean. Neighbouring the metropolitan Seoul, the laid-back city of Pocheon in Gyeonggi-do province is easy to access for a change of surroundings in South Korea.
As an inland city in the northeast of Gyeonggi-do, Pocheon experiences a colder climate with an average temperature of 10.5 °C and most of the regions in the city are mountainous.
From its geography, Pocheon has been drawing more travellers to its city thanks to the rising number of K-drama filmed in the sightly setting. If you're looking for a breath of change from the high-rise city of Seoul, Pocheon is the place to walk around its cultural park and experience apple-picking.
How To Get There
Taking a cab from Seoul Station to Pocheon would cost around 65,000 KRW. Travellers can take the Seoul metro as a more affordable option. From Seoul station, ride to Chang Dong station on Line 4 then interchange to Line 1 heading to Soyosan station. The journey would take around 1 and a half hours and train fare costs around 2,100 KRW. Across Soyosan Station, there is a bus stop with direct buses to Pocheon. The entire journey takes around 2 hours.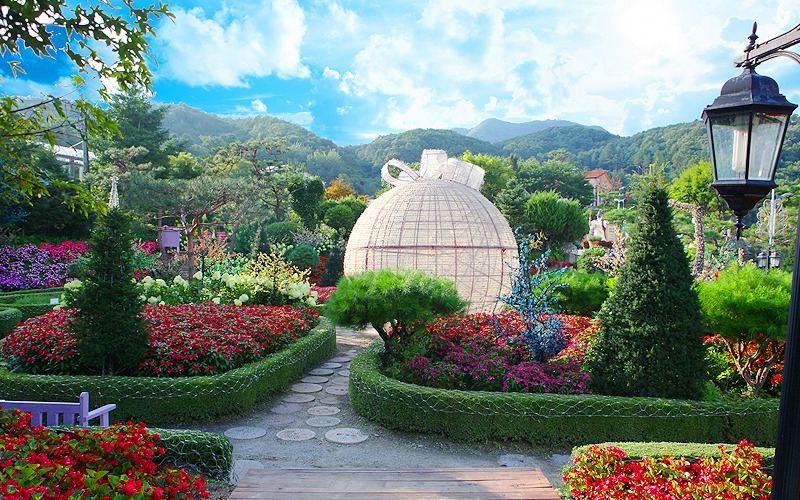 First Stop: Herb Island
As the largest museum and botanical garden in South Korea, Herbs Island has 3 indoor exhibition halls and an outdoor exhibition hall that consists of Flower & Waterfall Garden to visit.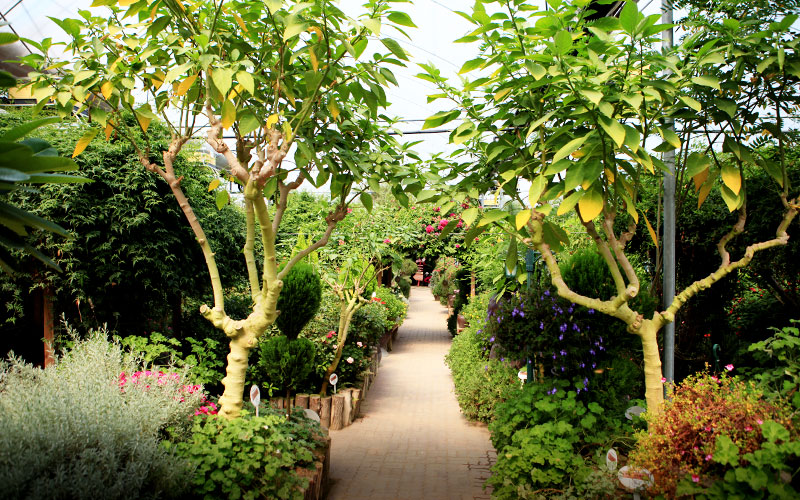 The sweet and fresh smell in vast indoor herbs botanical garden comes from its 340 types of herbs, plants and flowers. There is also a Mini Zoo, Venice Village, Santa's Village and Street to the Past in Herbs Island .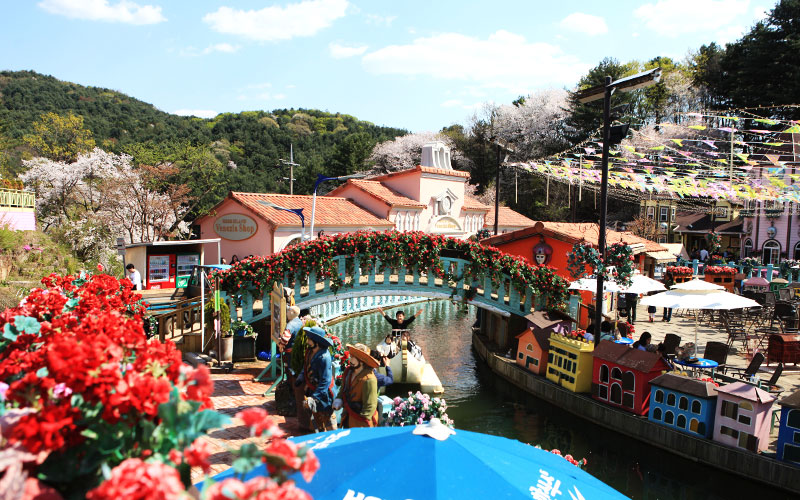 Venice Village is inspired by Italy's city of water where visitors can take gondola rides circling the surroundings at Herbs Island .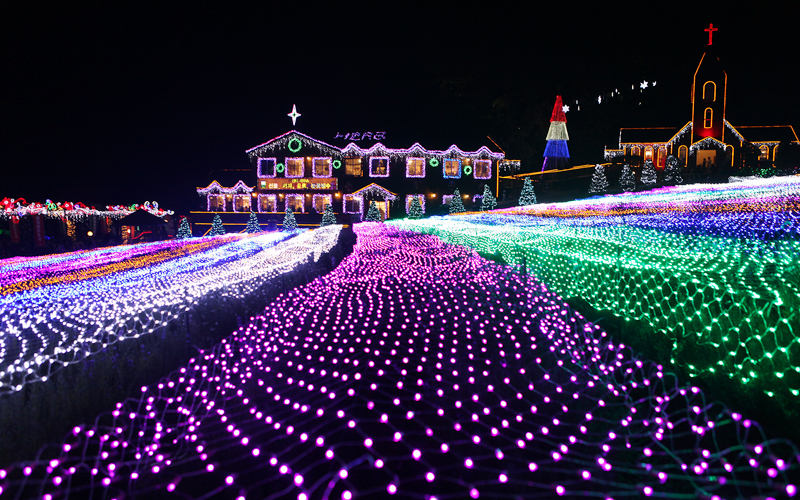 Wrapped by a forest of pines trees, Santa Village is a place with a Christmas atmosphere all year long. For spring, summer and fall, one can take a scenic walk along the fields of lavender. During winter, the grounds are turned into a light and fairytale festival.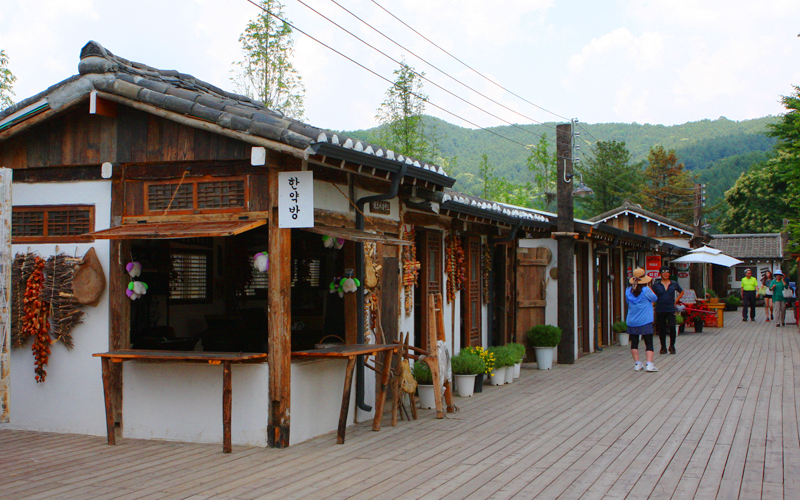 Street to the Past is a folk themed alleyway of shops, restaurants and an exhibition hall. The street inspiration dates from the 1970s to the 1980s in traditional Korean architecture for a traditional experience.
Opening hours: Daily 10am to 10pm (Closes at 11pm on Saturday)
Getting there: From Soyosan Station, take bus No. 57 or No. 57-1 to Herbs Island. There are also shuttle bus tour packages that bring travellers from Seoul directly to Herb Island. Check their website for more info and schedules.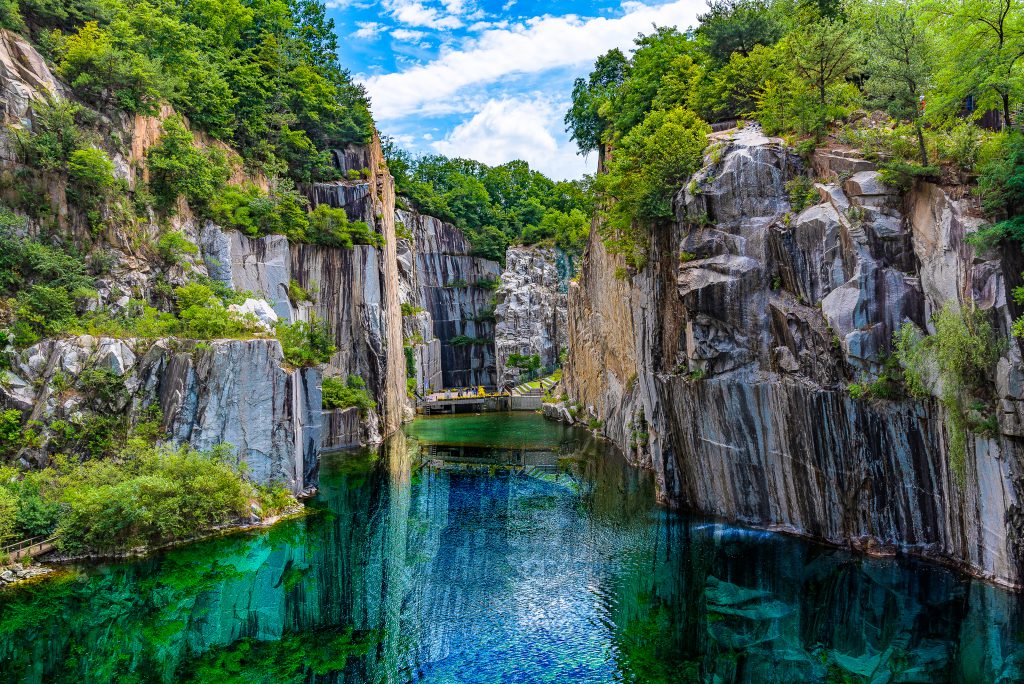 Second Stop: Pocheon Art Valley
Based on an abandoned mine closed since the 1990s, the environmentally friendly art and cultural park has been attracting a sea of visitors lately–thanks to Cheonjuho Lake.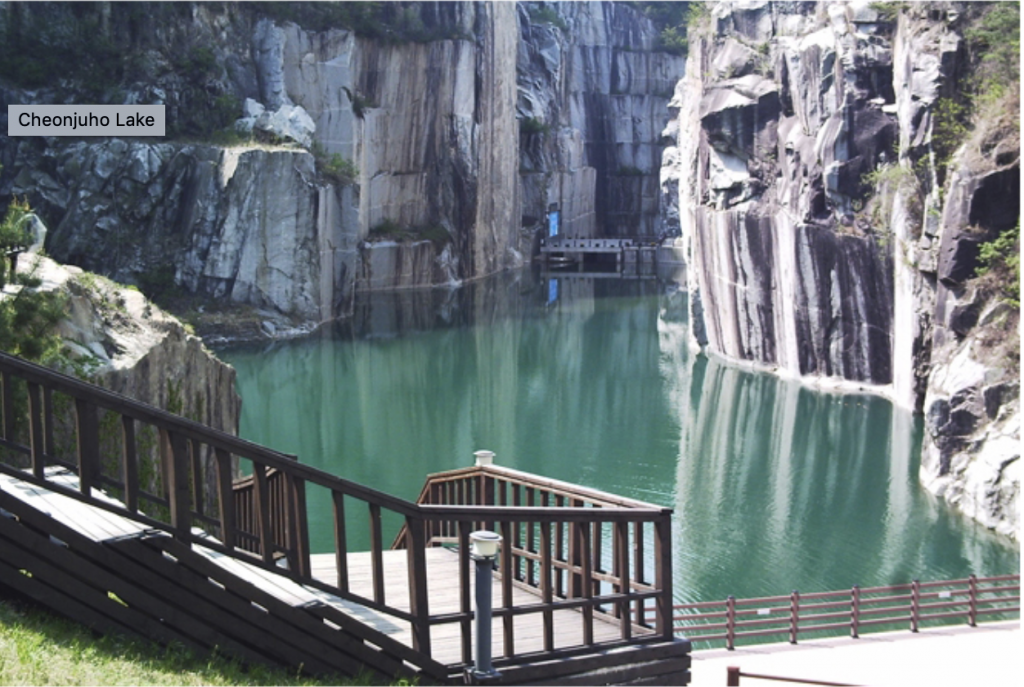 The clear emerald Cheonjuho Lake is formed by spring water and rainwater over time in the granite quarry. It supports an aquatic ecosystem in the waters and entry to the lake is strictly prohibited.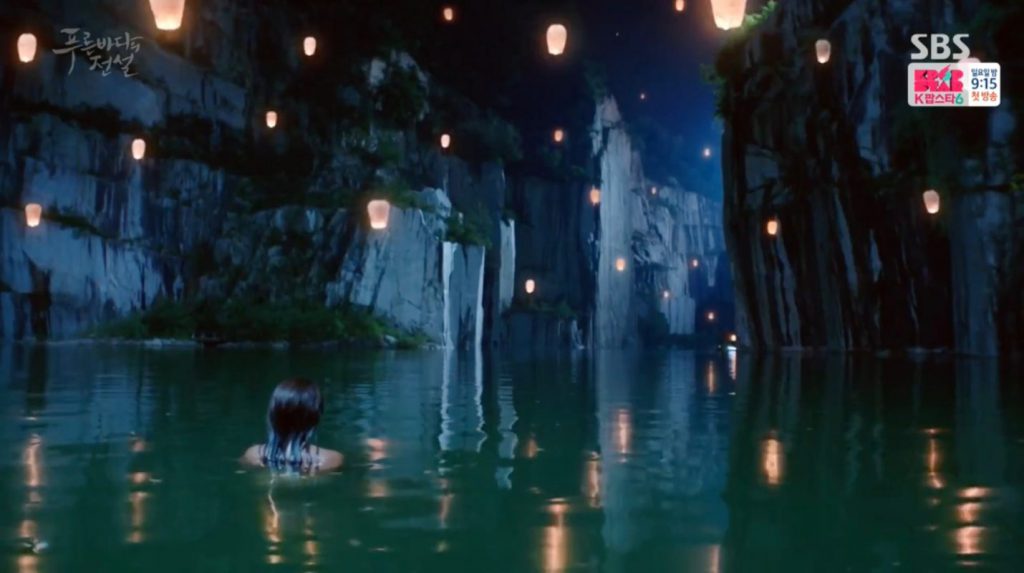 But that doesn't stop producers and filming crews to shoot at the scene. "Moon Lovers: Scarlet Heart Ryoe", "Legend of the Blue Sea", "A Korean Odyssey" and plenty of others were filmed here.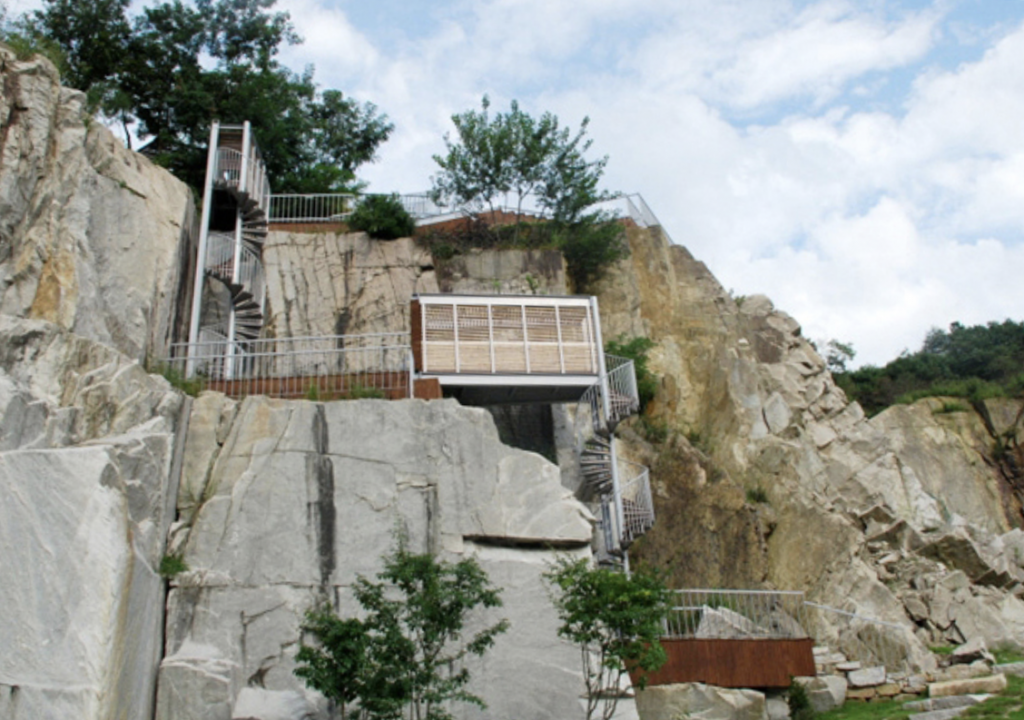 The breathtaking lake aside, there is an observation deck at the peak of the mountain between Cheonjuho Lake and the Sculpture Park. Although there is a tram service up the mountain, walking uphill is still unavoidable so it is unadvisable for people who are physically challenged.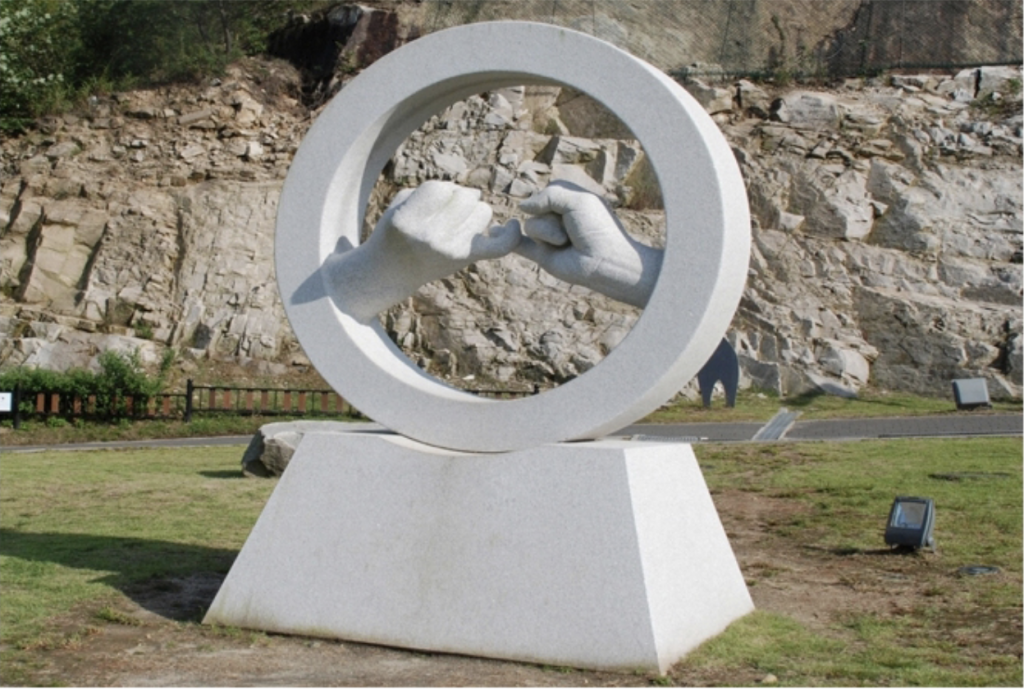 From the granite mining history, a total of 6 stone sculptures are installed at the Sculpture Park and many other sculptures can be spotted at the path. Visitors can understand the history of the surroundings and effects of granite quarrying at The Stone Culture Exhibition Center.
Opening hours: Summer from 9am to 10pm, Winter from 9am to 9pm, Mondays from 9am to 7pm
Getting there: Take bus No. 57 from Samjeong-ri Herb Island bus stop to Pocheon City Hall. From there, change to bus No. 138 and alight after 9 stops at Sinbuk-myeon Admin. Welfare Center/Pocheon Art Valley bus stop. The walk to Pocheon Art Valley will take about 20 minutes.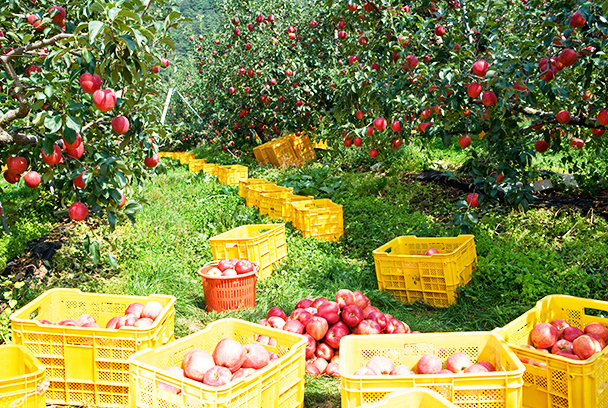 Third Stop: Boss Apple Farm
Encompassing 16 acres in Pocheon, Boss Apple Farm is a place opened to tourists for apple picking sessions. There are also cooking classes to make fresh apple pie, apple jam, apple vinegar and apple syrup at the farm. Boss Apple Farm also sells various apple manufactured products for souvenir shopping.
Opening hours: 9am to 5pm
Getting there: Take bus No. 60-2 at Sinbuk-myeon Admin. Welfare Center/Pocheon Art Valley bus stop and alight at Geumju 5-ri, Baengnoju bus station at the sixth stop. Boss Apple Farm is 5 minutes walk away.
Text by Jessy Wong • Photos from Herbs Island, Pocheon Art Valley & Boss Apple Farm