By royal decree, there are only two places in Cambodia where the public can experience genuine Royal Khmer Cuisine that comes from the King's own kitchen.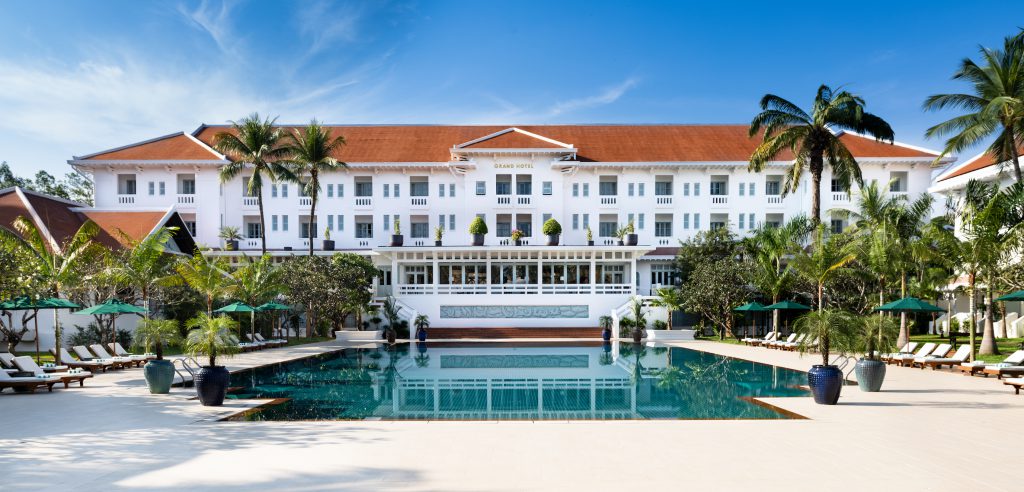 Launched on November 22, Raffles Grand Hotel d' Angkor's restaurant "1932" is granted the honour of being one of the two unique establishments in the Kingdom to serve traditional Khmer specialties by the palace; the other being Raffles Hotel Le Royal in Phnom Penh.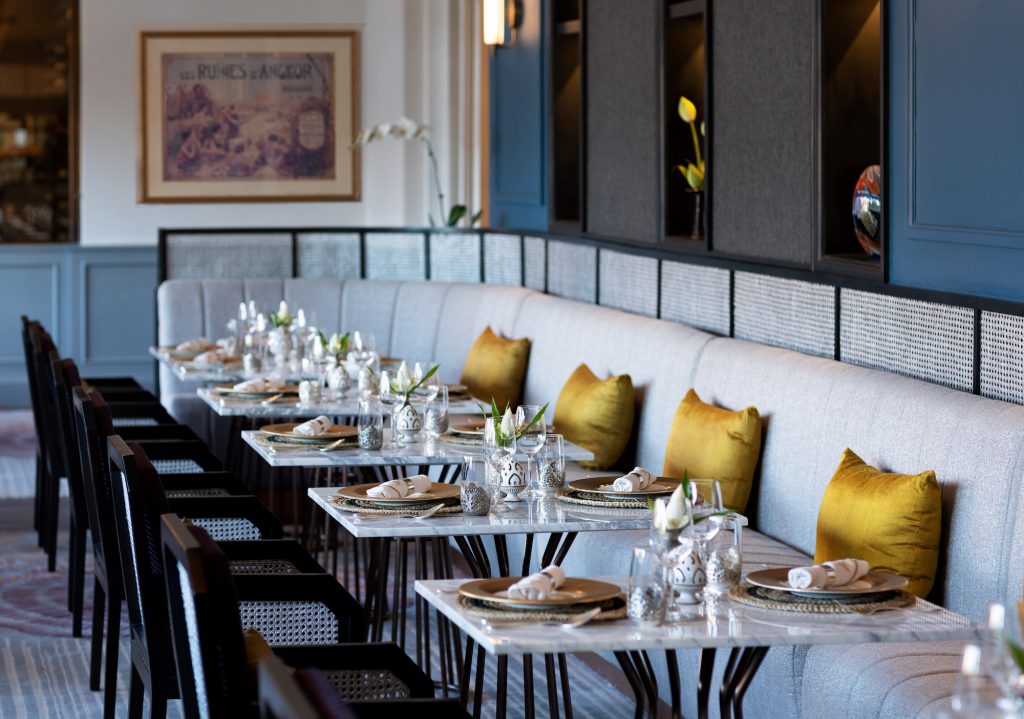 Right in Siem Reap, 1932 is located on the ground floor of Raffles Grand Hotel d' Angkor–named after the hotel's historical opening year. Designed in the late 1920s by architect Ernest Hébrard in French colonial style, the hotel's interior combines Khmer art and furnishings with Art Deco influences.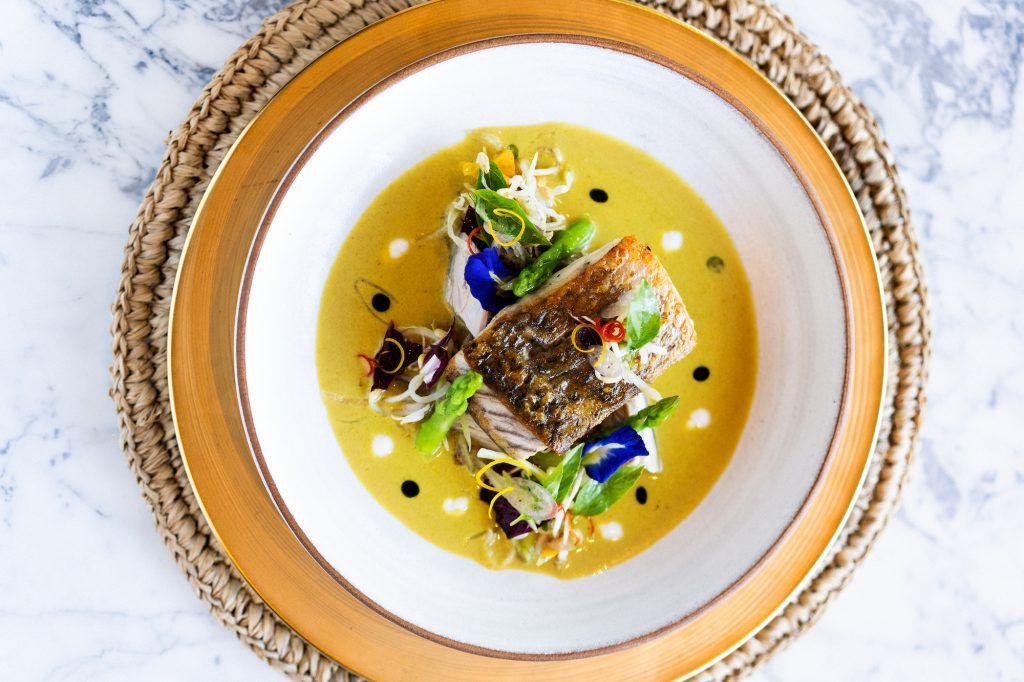 Expect a contemporary twist to the Royal Khmer Menu headed by Executive Chef Angela Brown to bring together an array of textures and tantalizing treats.
Royal Khmer Cuisines such as mango and prawn salad, spicy and sour lobster consommé, grilled lamb chops in ginger sauce, red chicken curry in coconut, and for dessert, pumpkin custard are some worthy indulgences in 1932.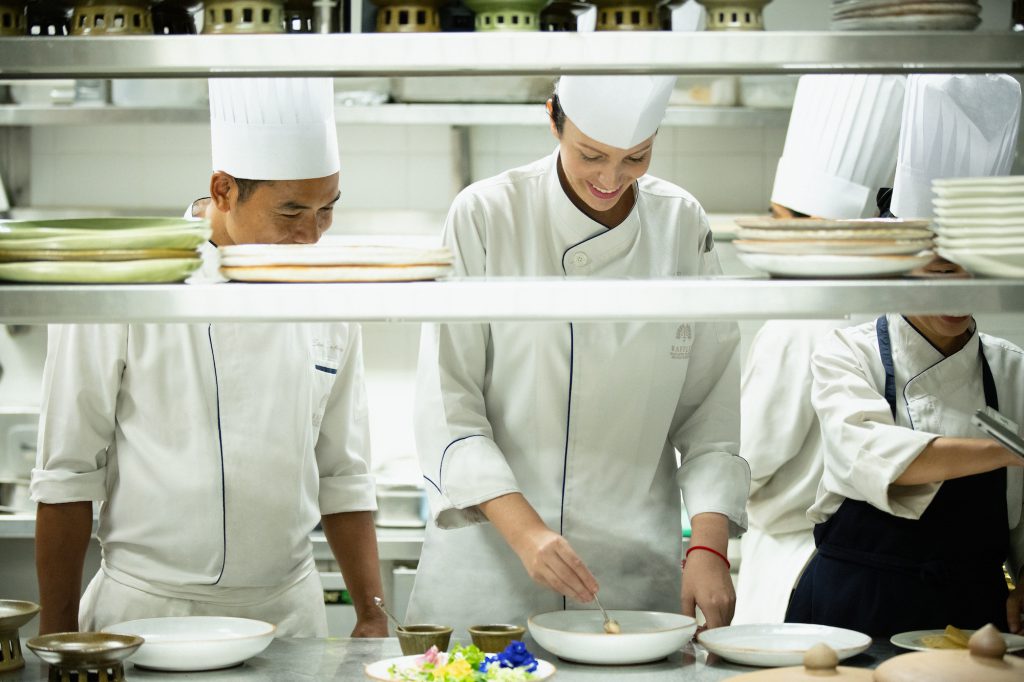 Executive Chef Angela Brown has lived in Siem Reap for nearly three years and she has a deep appreciation for local culinary techniques. "Khmer cuisine is a combination of refined, simple, delicate flavours," she said.
"The dishes are much subtler than, say, Thai recipes. Khmer flavours pop out, but don't knock you over." Chef Angela aims to craft traditional Khmer recipes with a modern approach. "Not fusion, but dishes that can be adapted to the Western palate," she added.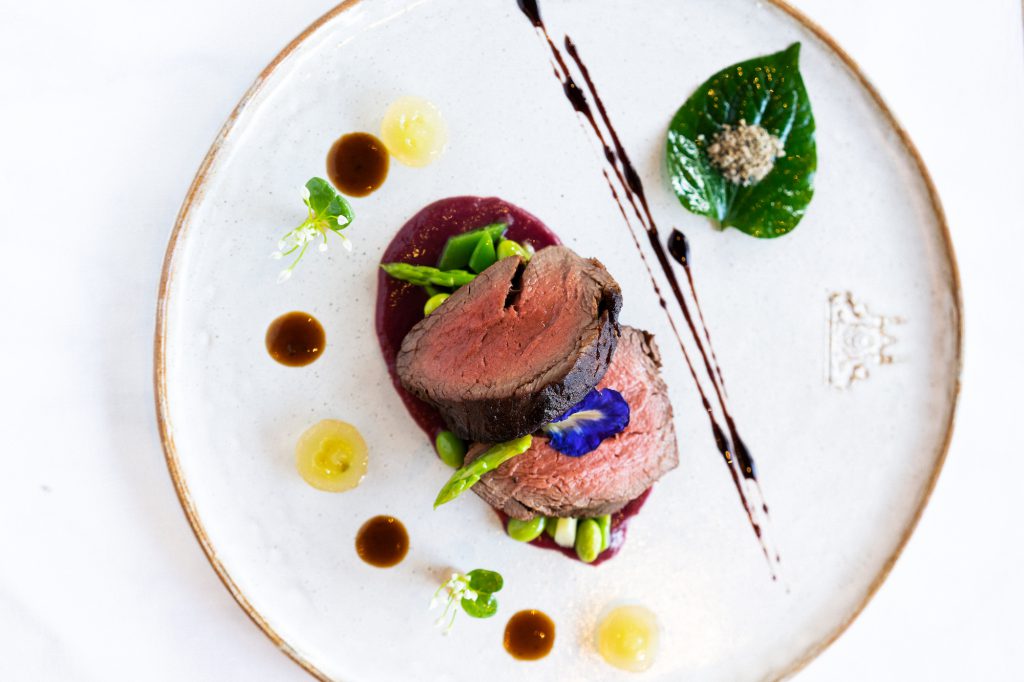 One of her new signature dishes is the melt-in-your-mouth Beef Cheek, served with a local aromatic herb known as ma-om and quail egg curry. Other highlights include the Chateaubriand-style lok lak, a Wagyu beef striploin with grape puree.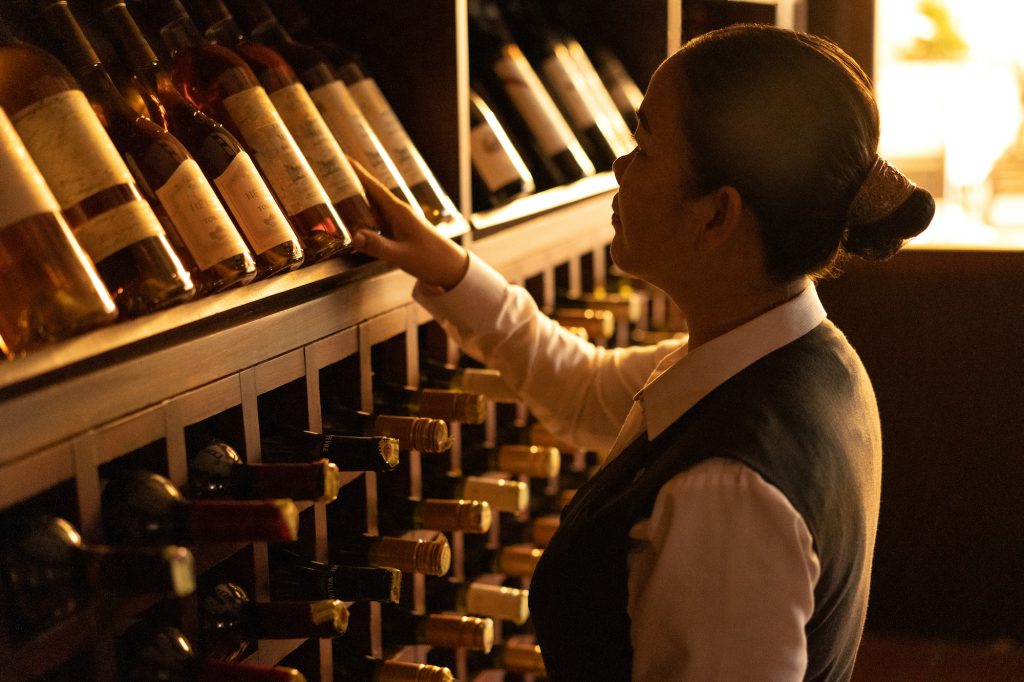 For a complete tantalising meal, guests can look forward to 1932's wine expert Ms. Sum Socheata to recommend wine pairings with every dish in each of the five-course Royal Khmer menu. 
Raffles achieved its fame as home to the Singapore Sling, and keeping to tradition, a Cambodian version, the Grand Hotel d'Angkor Sling with a twist of galangal and ginger, is available as an aperitif.
Taken over in 1997 by Fairmont RafflesHotels International (FRHI) by invitation of Cambodia's His Majesty King Sihanouk, Raffles Grand Hotel d' Angkor is now part of Accor following the group's acquisition of FRHI in July 2016.
Raffles Grand Hotel d' Angkor
Location 1 Vithei Charles de Gaulle, Siem Reap, Cambodia
Contact bookus.siemreap@raffles.com / +855 23 982 598
Edited by Jessy Wong • Photos from Raffles Grand Hotel d'Angkor