Laksa has gained quite a reputation from Australia to London and beyond, but unfortunately outside of Southeast Asia, 'laksa' is the name given to any sort of noodles and condiments in a curry gravy. Here in Malaysia, we are a bit more discerning. This is the quick guide to laksa lovin'.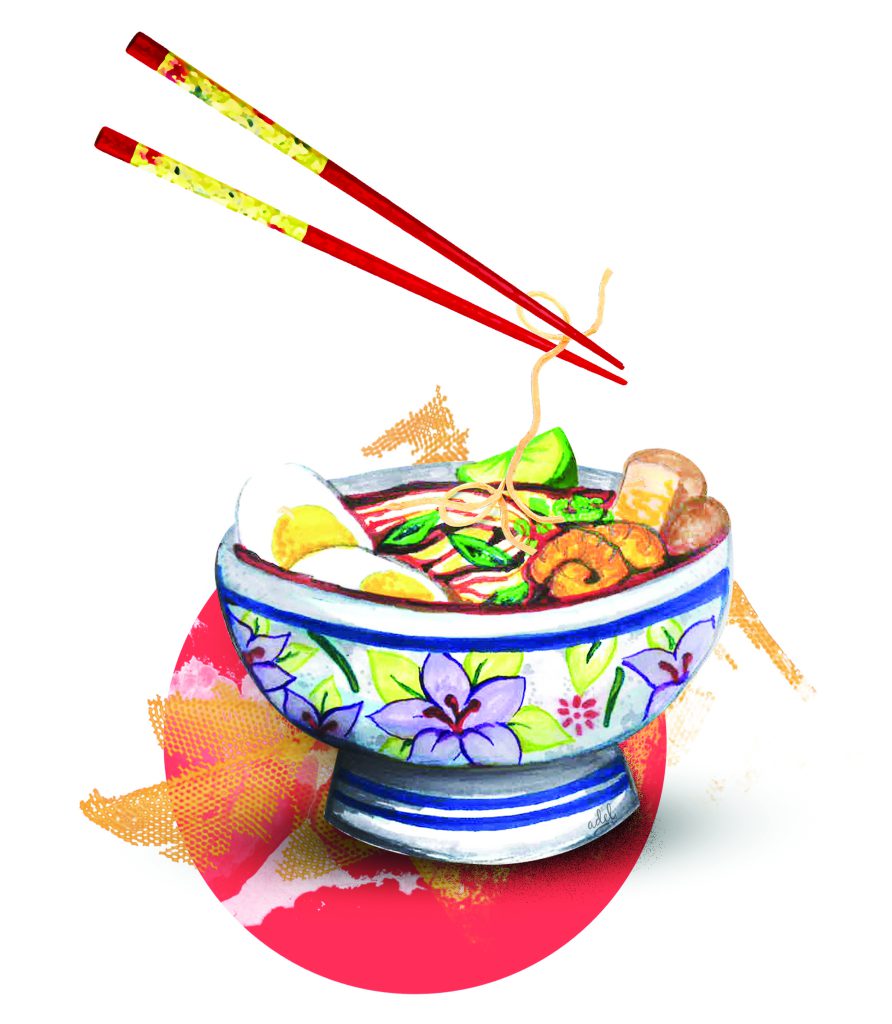 Nyonya Laksa
Also known as Laksa Lemak you'll find this dish where you can find the original Straits Settlements ie Peranakans, which were a result of the Chinese intermarrying with the locals in the Malay archipelago between the 15th and 17th centuries.
Along the Straits of Malacca from Phuket in Thailand, to Penang and Malacca in Malaysia and then Singapore down south, the laksa lemak is true to its name – 'lemak' in Malay (when applied to food) usually points to a rich coconut milk curry.  The yellow-red curry is normally fish-based, rich, spicy-sweet and redolent of lemongrass and turmeric, served over silky rice noodles to slurp up. Condiments range from crunchy vegetables such a julienne cucumber and beansprouts, to fresh mint and polygonum, poached prawns, chicken, fish balls and sometimes even cockles.
Eat it: Straits Food Company 2, Jalan Abdullah, Bangsar Utama, Kuala Lumpur | Open 10am-10pm daily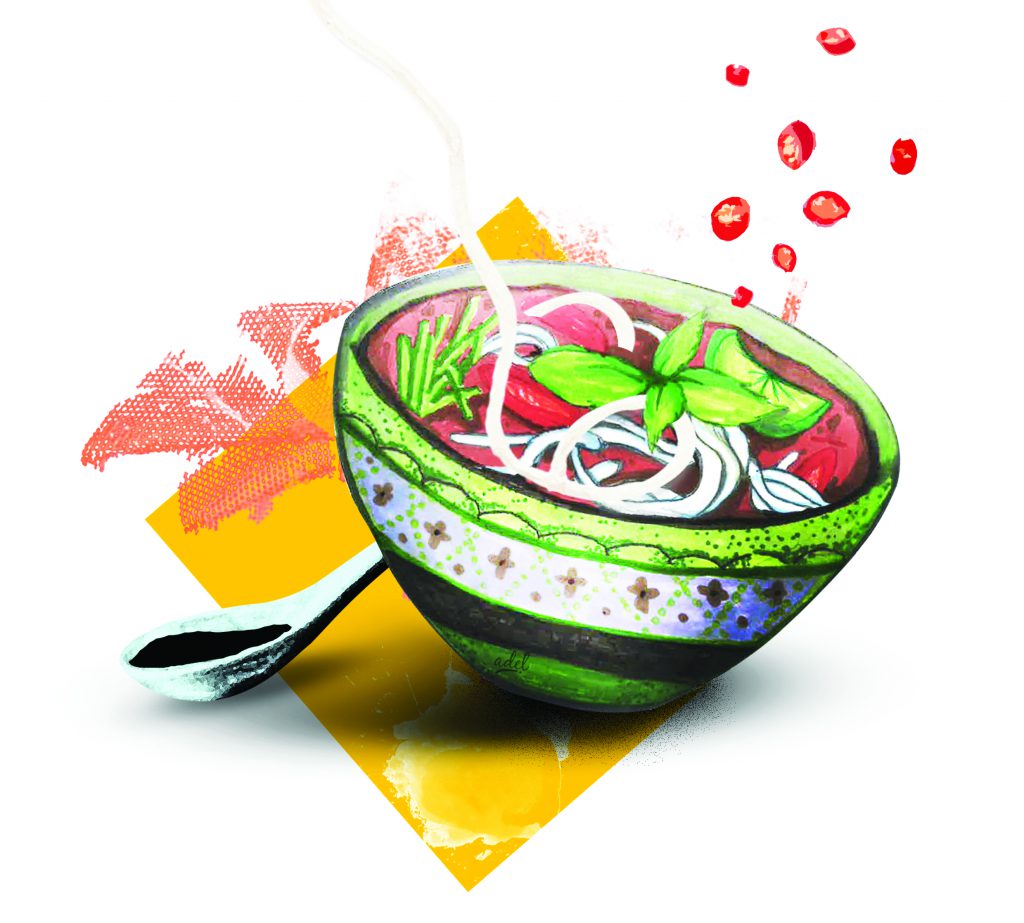 Assam Laksa
CNN declared this dish No.7 in their World's 50 Best Food List, and for good reason too. Punchy, pungent, refreshing – this unique creation consists of a spicy-sour brown broth made from tamarind, chillies and flaked mackerel (no coconut milk is added), poured over plump, bouncy rice noodles then dressed with a mélange of fresh pineapple, raw onions, mint, chillies and torch ginger. The final touch is a dollop of heko or prawn paste for that powerful umami kick that will have you salivating and sweating at the same time.
Eat it: Sin Hwa Coffee Shop,  Jalan Burmah, Pulau Tikus, Penang | 10am – 4pm, Tuesdays – Sundays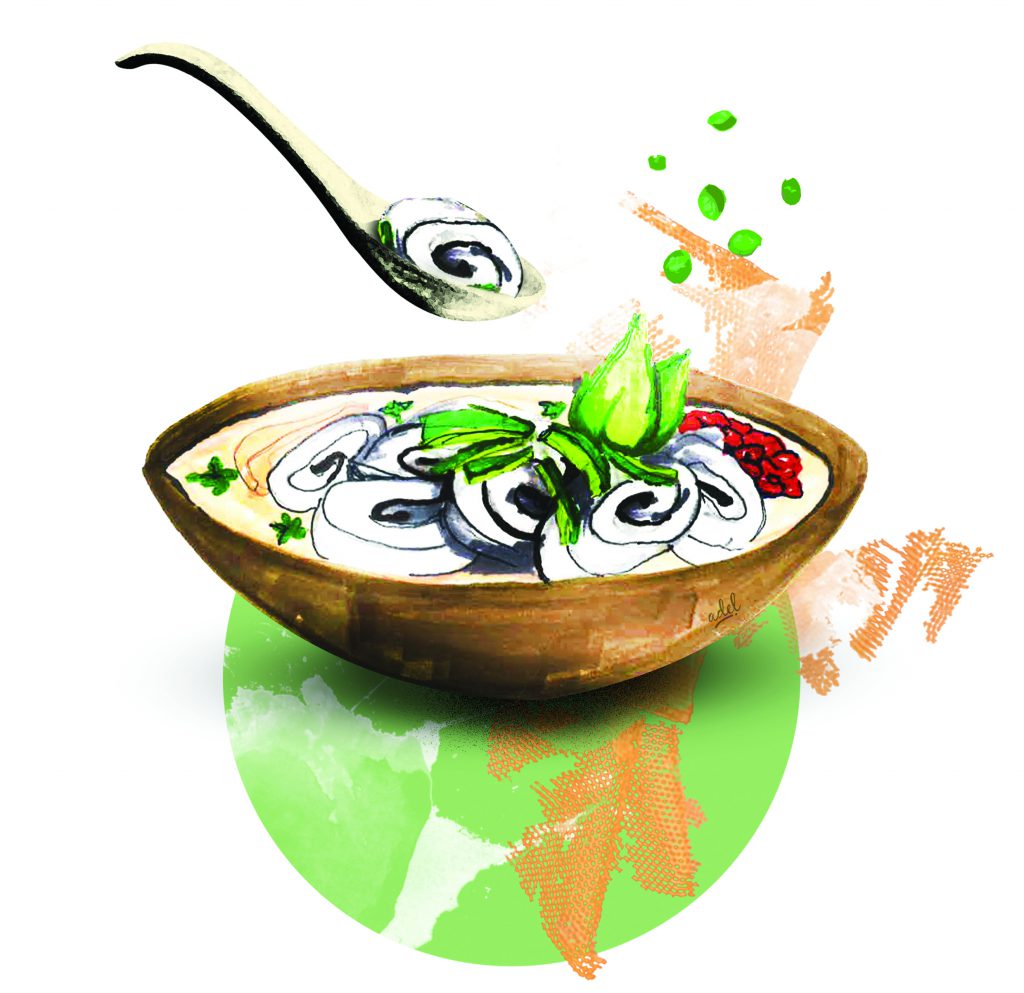 Laksam
In the northeastern states of Peninsular Malaysia, Laksam is the favoured delicacy through the fishing hamlets that dot the coast. Here, flat-rice noodles are rolled into pinwheels, then served with a kuah putih or 'white' sauce. The sauce is often made tangy with tamarind slices, while local spices add a peppery and spicy kick.  The gravy appears like a thick, grayish puree of fish, spices and coconut milk, but don't let its appearance fool you! Once topped with a mix of ulam- raw local herbs and vegetables such as laksa leaves, long beans and cucumber; then served with a lively sambal, the result is a true party on the palate. Some people even add hard-boiled egg for an additional component of richness.
Eat it: Bijan 3, Jalan Ceylon, Kuala Lumpur | 4.30pm – 11pm, daily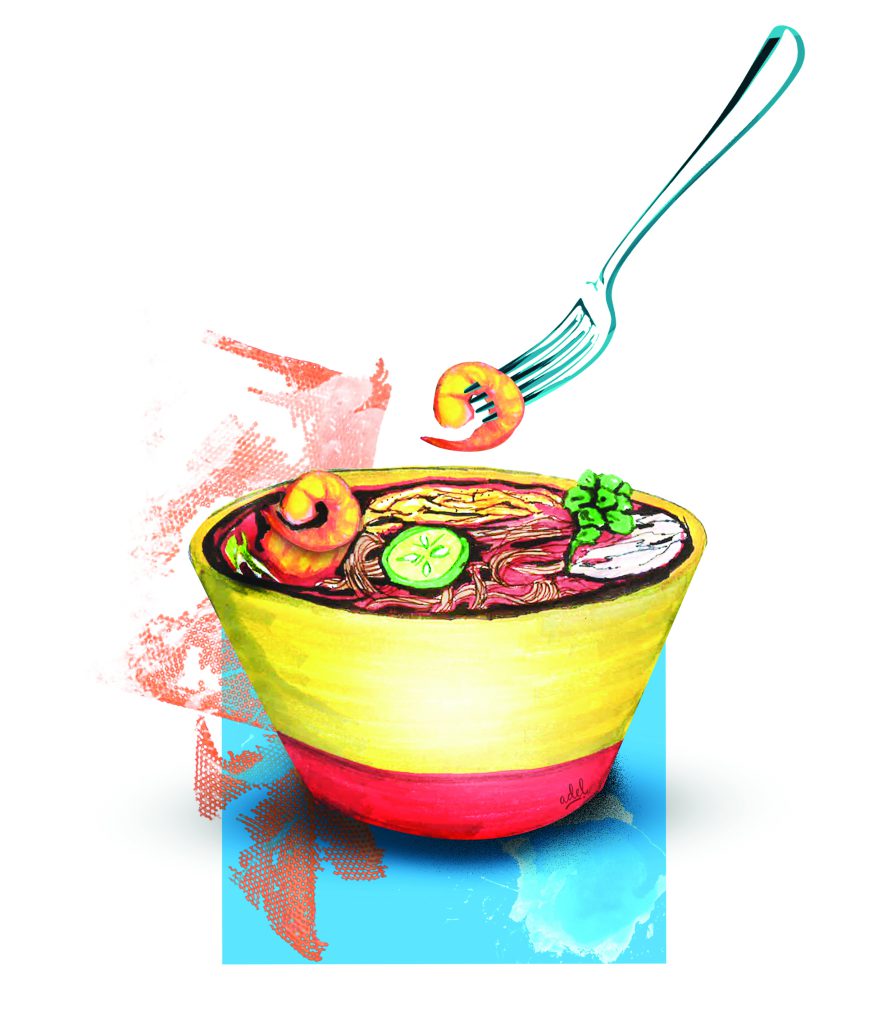 Sarawak Laksa
Over in Borneo, the Sarawak Laksa comes crowned with whole prawns, shredded chicken, omelette strips and fresh Chinese celery. The noodles used are a thinner rice vermicelli, bathed in a reddish-brown gravy that is slightly sourish, yet rich and tempered with a light amount of coconut milk. A squeeze of lime to lift it, and a thick chilli paste to ground it – those are the finishing touches. Some call it a marriage between the Nyonya and Assam laksa, but upon tasting one would surmise that the Sarawak Laksa definitely deserves its own standing in the laksa hall of fame.
Eat it: Aunty Christina's, Kedai Makanan Nam Chun,  2-4, Lorong Ara Kiri, Lucky Gardens Bangsar, Kuala Lumpur | 8am – 3pm daily (closed some Wednesdays)